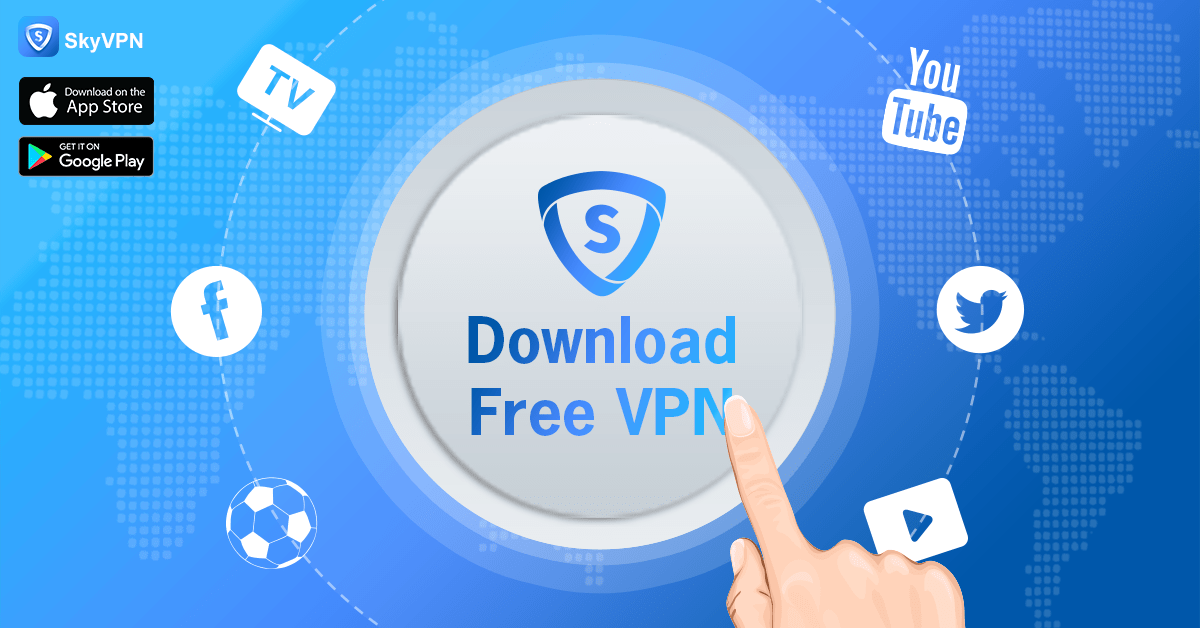 Most of the time, "free" is a myth. Nothing can be obtained without any need to pay, after all.
The phrase "free VPN" has been used as a "barber's pole" in App Store or Google Play to tell others that this or that VPN is worth downloading. Unfortunately, it's usually the case that so-called free VPNs can't be used totally free of charge, and you don't find that out until after you install and begin to use them. That's a waste of time. If you truly want a free VPN that's worth downloading, go for SkyVPN.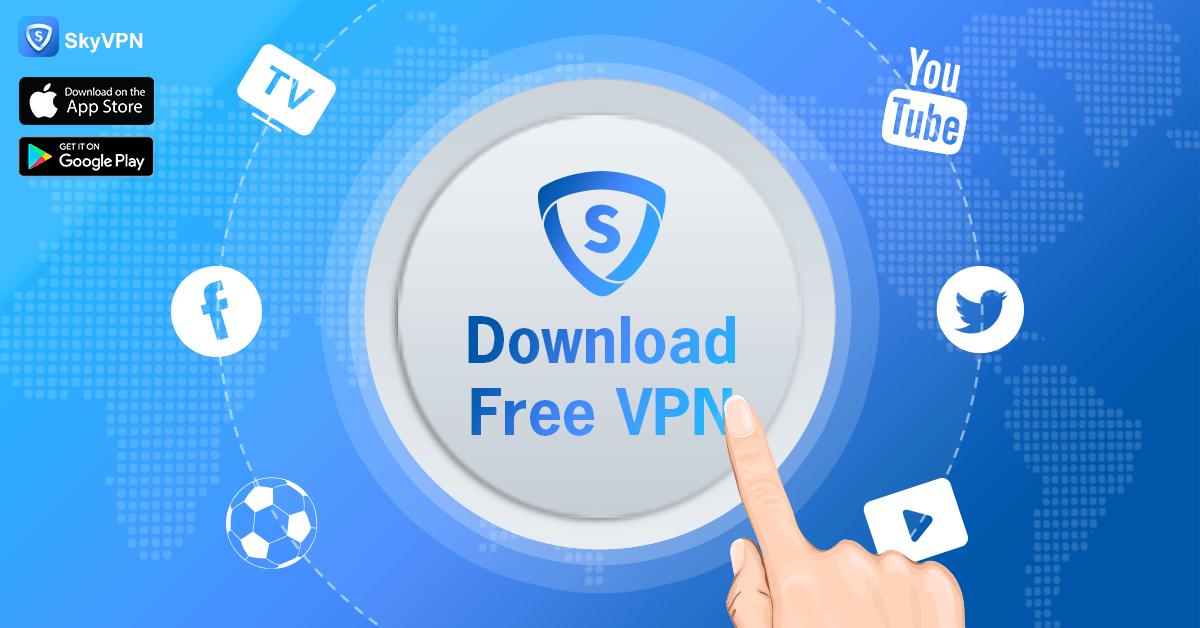 Why Free?
When it comes to the free service, it's not a trick actually.
Free service is always needed by someone.
A free Internet should be owned by everyone but not everyone can freely own it.
A number tells you something that most SkyVPN users for its free service are students who have a limited budget and limited Internet access when they stay at the campus. They expect unlimited access to the Internet and they need also need it for their learning since the Internet provides a wide range of resources and inspiration.
Everyone has a right to enjoy the Internet.
The Internet should be owned by the whole world and everyone has a right to enjoy it. That can never be denied!
The Internet is a resource for the globe but not everyone is accessible to it due to some political elements. That's unfair. Everyone has the equivalent right to know what's happening in other parts of the world that can be only known through the Internet.
SkyVPN isn't the only app you're using for FREE.
Stop being too sensitive about the word "free"! You must be using some applications for free while you've been used to that.
Are you using social media applications, such as Twitter, Facebook, Instagram, Skype or SnapChat? Aren't they free? And do you suspect their purpose as you use them? I don't think so.
At least, if you want to free use SkyVPN to access restricted online content or hide IP addresses, you should earn online data first, and then you can use it for free. See? SkyVPN free service also costs you something, not money, but some time and your reluctance.
Free service is just a business mode.
Not to get users' data, the free service just allows more users to enjoy some service with low cost and it's established based on the cooperation between the service provider and other businesses that call for high exposure of their service.
When it comes to the service provided by SkyVPN, both free service and premium service are covered, which is a normal business mode applied in almost all apps. Therefore, the free service is provided with an essential aim to lead more users to purchase the premium service through an enjoyable experience on free service.
Some application providers publish their app ads on SkyVPN and expect more people to know about their apps. Their support finally leads to the feasibility of free service.
SkyVPN: a Free VPN isn't Equal to an Insecure VPN
Yes, SkyVPN Can be Used Completely Free of Charge.
SkyVPN gives each of its users a "wallet" to store their earned premium traffic. It will stay in the wallet forever unless it is spent on browsing using a SkyVPN connection. Different browsing content calls for different amounts of traffic to be consumed. For example, scripts call for the lowest, while video calls for the most traffic. As you disconnect SkyVPN, traffic consumption will come to an end and the rest of your remaining traffic will still be kept in the wallet for your next usage.
Therefore, the traffic kept in your SkyVPN wallet won't go down or disappear as time goes by. It can only be used when SkyVPN is connected to browsing.
Compared with the working model of other free VPNs, the SkyVPN model has the following advantages:
Eternity. Traffic can be kept in user's SkyVPN wallet forever unless you use it. A friend of mine complained about a free VPN with which she earned some online time using their app. When she opened it the next time, the earned online time was reset to zero! If she wanted to use it, she had to regain that online time again. That's a waste of time!
Convenience. All the traffic kept in SkyVPN wallet is reachable at any time and you can use it for any emergency. Your usage hours are never restricted, and you can use them for any website.
Transparency. It's easy to see how much traffic has already been used and how much is left. The number reminds you when to earn more traffic for your next browsing session.
However, the Right to Free Use SkyVPN is Absolutely Earned by You.
On SkyVPN, you have numerous sources to earn premium traffic for free.
Daily Check In: 25-75 MB per time
Ordinary Check In helps users to earn 25 MB each time. When daily check-in is constantly made, more traffic to use builds up.
Feeling Lucky: 25 MB per time
The traffic you can obtain from Feeling Lucky is random – get up to 25 MB of traffic if you're lucky!
Watch Videos: 25 MB per video
Yes, you can earn 25 MB just by watching a video, normally a short ad.
Invite Friends: 1 GB per friend
Whenever you successfully invite a friend to use SkyVPN, you can get 1 GB traffic. That's a huge number, right?
Special Offers: 500 MB per offer
You'll always have multiple chances to earn special offers: enabling your location, filling in a questionnaire, downloading a sponsored App, etc.
If a user completes all the above items, it's easy to get 2 GB in the SkyVPN wallet in no time at all. Then, the user can watch a movie with the traffic.
Who is Best for the Free Service Provided by SkyVPN?
Although SkyVPN free service is No. 1 free service among all VPNs, it's also limited to be used because it's not fit for emergency situations since it can't be instantly connected if there's no traffic available.
Then, who is best for the free service of SkyVPN?
Students
Students need VPN most because restrictions do exist in campus. They aren't allowed to visit all online content and fail to stream Netflix, Hulu due to limited speed. However, students have enough time and they are able to earn enough traffic through numerous activities that call for time for completion. Moreover, students have limited budget so free service best works for them. SkyVPN free service is the VPN unblocked at school.
Anyone Expecting Online Security and Privacy
Whoever should use a VPN whenever they should have access to the Internet. Free service provides an opportunity to Internet users to protect themselves from prying eyes and any dangerous element that possibly exists on the Internet.
What Do SkyVPN Users Say about Its Free VPN Service?
I almost never leave reviews, but this is amazing. You don't have to pay a single cent. The ads aren't that bad either, it's not like you get an ad every 5 seconds. Love skyvpn.By JustPassingBy123
Okay, I'll leave this pretty short. It's one of the best FREE VPNs I've ever used. One of the things I was most impressed with was getting the premium service for free, as long as you check-in and watch ads to get premium traffic. Works great in anywhere, have never had a problem with it. I'm able to connect at school or work and still have a fast, reliable connection to do whatever needs doing. Highly recommend.By ELDRVARÍTHEtroublesom
I had to make time to write this review because it deserves it! Not only is it free, but it's real and not spammy, unlike all the other VPN apps that I used. Take my word, skyVPN is the G.O.A.T and it's true on their add when they say it's 'reliable' and 'free' THANK GOD I STUMBLED ON THIS APP.By Survivalist64
Easy to use. Just tap connect, and it works perfectly! And you get free premium VPN usage! I recommend skyvpn, 10/10By cayla12350
Why Do 20,000,000+ Users Around the World Choose SkyVPN? Not Only Because It's Free!
Ultra-fast and Stable VPN Speed
Unlimited Bandwidth, No Throttling
Freedom to Access Any Website and App
Hide Your IP Address and Location
Break Local Internet Restrictions
Protect Your Online Security and Privacy
Compatible with Different OS and Devices
---