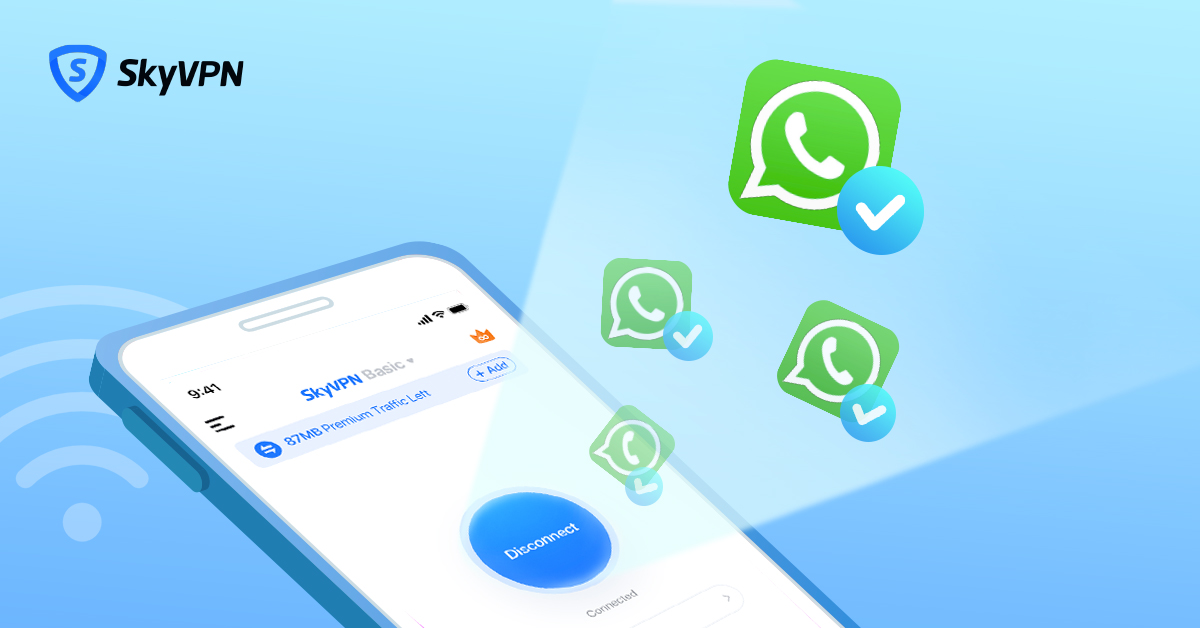 The Swiss army has banned the use of WhatsApp, Signal, Telegram, and other foreign encrypted messaging services by army personnel, according to Associated Press reports.
As one of the most popular instant messenger apps, WhatsApp is being used by billions of people around the world to connect with others via the Internet. Based on all its features, WhatsApp allows its users to text, voice, or video chat with others whenever they need.
However, many people find that they can't use WhatsApp because WhatsApp is banned in their country or region. Want to know how WhatsApp is not banned? Want to know what to do when WhatsApp account get banned?
The following article will give you the answer.
Is WhatsApp Banned in Your Location?
Following are the countries where WhatsApp has been banned.
China
The Chinese government has banned WhatsApp during campaigns related to politics, mainly because of the high encryption features and censorship reasons.
The Chinese authorities have a history of blocking internet services, if not blocking they will slow it down to such an extent that using it will not be an option. This censorship has forced users to switch to communications methods that function smoothly and quickly but can be easily monitored by the Chinese authorities.
India
According to WhatsApp, over 20 Lakh Indian accounts get banned by the Indian government. The reason for the India WhatsApp ban is that the Indian government requires communication software to track users' chats, which is equivalent to requiring that a fingerprint be retained for each message sent on WhatsApp. This will destroy end-to-end encryption and fundamentally violate people's privacy.
North Korea
It's quite common to see apps banned in North Korea. Not only WhatsApp but most applications developed by countries outside North Korea have also been banned.
Iran
Iran's government has banned WhatsApp a couple of times. Internet censorship regulation is complicated. It involves a wide range of audiences. The government, judiciary, religious groups, political parties, and businesses all put pressure to block or unblock social media applications. Even though Iran takes development in the internet sector very seriously, it is observed that the bans are due to political pressure.
Syria
The political condition of Syria has always been the reason for banning applications such as WhatsApp. Rebels use the encryption of WhatsApp as their main weapon to plot protests against the government which is why Syria has to ban WhatsApp.
Qatar
Qatar is not different from any of those countries that are mentioned above. The government of Qatar has banned WhatsApp from being used. This is because The Telecommunication Law 34 of 2006 makes it illegal for any person or any organization to provide telecommunication services to the public without a license issued by ictQATAR.
United Arab Emirates
UAE's reason to ban WhatsApp and other social media applications that provide VOIP services is to promote the different kinds of telecommunication companies working in the UAE. This ban leads to an increment in overall revenue in UAE and helps the economy.
How to Still Use WhatsApp if it Gets Banned?
WhatsApp and other VOIP services have changed the game when it comes to connecting up with your family and friends. Living in countries miles away from your family and friends and not being able to connect with them is very hard to come up with.
Only the Internet for WhatsApp has been banned.
There's a solution available that you can bypass WhatsApp restrictions and still use to contact your family by using a VPN. A VPN stands for Virtual Private Network and it hides and masks your IP address so as to prevent it from being tracked by ISPs based on the IP address assigned by them. Moreover, a VPN is also in charge of securing your network and encrypting the traffic. It means covering your real IP address with that provided by the VPN service.
Only WhatsApp number gets banned.
Normally, when WhatsApp blocks you temporarily, they usually mention that it's not permanent and they give you the option to contact the support team. However, if you violate WhatsApp's terms and conditions repeatedly, they may ban you permanently. Unfortunately, you won't be able to get unbanned unless you can prove your innocence to the WhatsApp support team. And that's not an easy task. Even though there have been some cases where people were banned by mistake, in most cases it's irreversible.
If that's your case, the only solution is to change your WhatsApp number. Register WhatsApp by changing the number of a country or region where WhatsApp is allowed.
WhatsApp has been totally banned.
If your WhatsApp is completely banned and both methods described above are used, you can try combining the above two solutions: VPN + a new number.
First, uninstall WhatsApp and clean up mobile phone garbage. Make sure there is nothing about WhatsApp on your phone.
Then, restart the phone and download WhatsApp.
Next, turn off the positioning function of the mobile phone, register with the new number (ensure that it is the mobile phone number of the country and region served by WhatsApp), and change the mobile phone time zone to where the mobile phone number is located.
Finally, connect with a VPN server and switch to the country where the mobile phone number belongs.
Bottom Line
Residents of some countries cannot enjoy the features of WhatsApp since it is banned there. However, it doesn't mean that they can't use it.
There's a solution available that you can bypass WhatsApp restrictions and still use to contact your family by using SkyVPN.
---