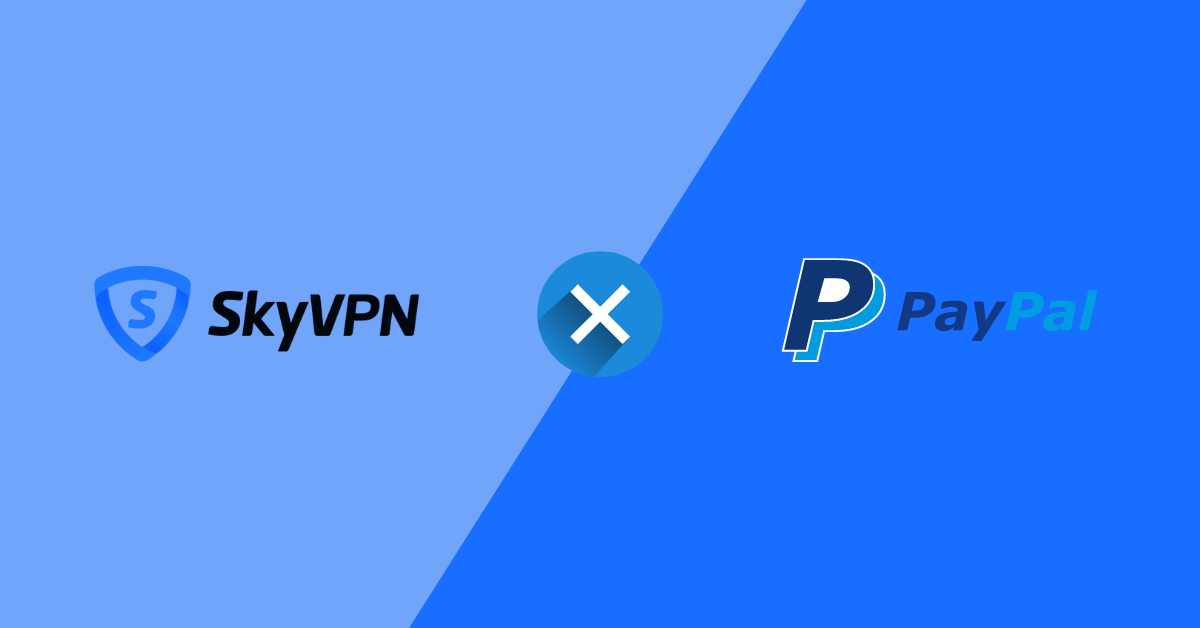 PayPal is currently the world's leading online payment gateway, with its full suite of services designed to make the process of sending and receiving money easier than ever before. However, the fact that all this money is flowing through PayPal's servers makes it an ideal target for hackers and cybercriminals, who are always on the lookout for new ways to attack these networks. To ensure your security and keep your personal information secure, you need to make sure that you use a secure virtual private network (VPN) every time you log in to PayPal.
Why is VPN Needed for PayPal?
PayPal works hard to ensure the security of its accounts and transactions, but you can't rely on that alone. If you don't use a VPN to access your PayPal account on an unsecured device or in a public place, your information is vulnerable to cybercriminals. This could allow hackers to get your PayPal login information, which could allow them to log in and steal money from your account. A VPN encrypts your information, making it completely unreadable and thus safe from potential scammers.
If you travel abroad a lot, another benefit of using a VPN is that you can log in to the service from a server in your home country. Since PayPal often blocks accounts when logging in from unfamiliar, distant locations or even PayPal-restricted countries, this can save you a lot of trouble These blocks are intended as a security measure to protect you from fraud, but it can be very frustrating when you're away from home, need the money and can't access your account for days or even weeks.
A Quick Guide – How to use a VPN to access PayPal
Step 1. Choose a VPN that has servers in your area.
Step 2. Install the VPN and connect to the server in your country.
Step 3. Log in to PayPal to access your account.
What Leads to the Best VPN for PayPal?
Whenever you deal with financial services or online banking, security is the top concern you look for in a VPN. However, that's not the only requirement; you also need stable connections, strong privacy features and good speed. Below you'll find a list of criteria we used to filter out the best VPNs for PayPal:
Security Toolkit
At a minimum, a VPN for PayPal needs to have termination switches, no logging policies, 256-bit encryption, and protection against DNS and IPv6 leaks. Of course, you can never be too careful where digital security is concerned, so more advanced tools are always welcome.
Performance
If your network speed is too low, you may find that you can't access your usual services as often as you'd like to. For example, as PayPal is being used, you may even experience a foggy disconnection, which can cause transactions to fail (or repeat). That's why we only recommend providers that perform well in our latest VPN speed tests.
Server Location
For fraud prevention reasons, attempts to transfer to a foreign Goldlink service may cause your account to be temporarily frozen. However, by choosing the best VPN server location in your home country, the chances of this happening are reduced.
The user-friendliness
No one wants to spend their vacation in a setup. Most importantly, VPN offers beginner-friendly applications, live chat-based customer support, and the ability to unlock PayPal from almost anywhere.
Pricing
We often compare VPNs to similarly priced competitors to make sure they're really good value for money. In addition, we'll keep you informed if discounts or refund guarantees are available!
Why SkyVPN?
SkyVPN gives you access to the fastest VPN servers. SkyVPN uses bank-grade encryption to ensure that your data is secure and that all your online activities remain completely anonymous. You can use it to enjoy a faster Wi-Fi hotspot connection and have a better net at work, school, or just hanging out.
Easy, fast, and stable
Sky VPN allows you to enjoy a fast, stable, and seamless VPN connection. All it takes is just one tap and you can connect to one of the SkyVPN servers to enjoy a better net with a fast and stable VPN connection.
Surf anonymously and privately
While connected to our VPN servers, your online data is encrypted and protected so that your personal IP and physical location remain hidden at all times. You can surf the internet anonymously and privately without any tracking or monitoring. SkyVPN even secures your browsing records and private information while you're connected to a public WiFi hotspot.
Unlimited free VPN
You can choose the Basic VPN service without registering or enjoying Premium VPN servers for free. Just earn free premium traffic for:
– Unlimited session time
– Global hotspot shield locations in the US, UK, HK, Germany, Japan, France, South Korea, Singapore, and more.
– Enjoy a better net and shield your IP with the premium VPN servers.
Share VPN across multiple devices
SkyVPN is a real VPN master that works across all devices simultaneously. It can be used on iPhone, iPad, iPod Touch, laptop, Mac, and PC. SkyVPN is perfect for learning, working, and entertaining.
FAQs about VPN for PayPal
Why is PayPal not available in some countries?
PayPal is currently available in over 200 countries around the world, but not everywhere. There are a few different reasons. One thing is that some places, such as Antarctica and Christmas Island, do not have enough permanent residents. Other countries, including North Korea, Iran, and Cuba, are sanctioned by the United States (where PayPal is located) and therefore currency transfers to those countries/regions are prohibited.
What's more, there are a large number of countries in sub-Saharan Africa where PayPal is not available, and in 2004 the company put these countries on the list altogether after realizing that several regions had particularly high rates of credit card fraud. Since then, however, the e-commerce landscape has changed dramatically, and PayPal now has about 267 million users worldwide. Meanwhile, previously blocked countries such as Ghana are expected to the platform in the near future.
Will VPN allows me to use PayPal securely on a public WiFi network?
Public wifi networks are convenient, but they are rarely very secure. This makes them a prime target for hackers who use a variety of techniques, including man-in-the-middle attacks, packet sniffing, and fake hotspots to intercept your traffic. For this reason, we strongly recommend against using public networks for PayPal or any type of online banking
If you do have to, it is best to connect to a VPN first. This will prevent your activity from being monitored and ensure that your login credentials are not stolen. As an added bonus, a VPN allows you to bypass web filtering and access sites and services that are blocked by the hotspot owner.
Can I register for PayPal if it's not available in my country?
PayPal works slightly differently than most geographically restricted services. Typically, if you try to access such a platform from a country/region other than your target region, an error will be displayed. In contrast, PayPal allows you to access any regional version of the site. This will work properly, and you will not be able to register unless there is no payment method associated with your local address. This makes it impossible to register a few pings from abroad without having friends or relatives in the country you want.
Disclaimer: We are not legal experts and none of the above should be considered legal advice. Given the heterogeneous nature of international financial legislation, we strongly recommend that you do your own research (or consult a professional) before attempting to register with PayPal from outside the intended service area.