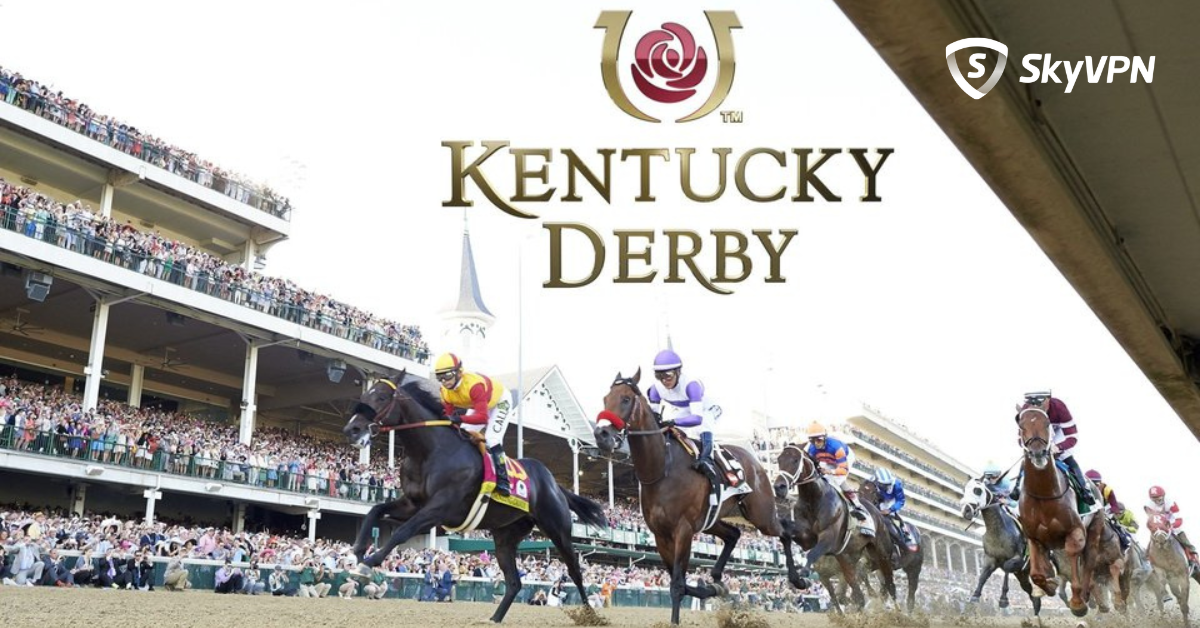 The Kentucky Derby is one of the most exciting events of the year, and this year is no exception! If you're looking to watch the derby online, then you've come to the right place. In this blog, we'll show you how to stream the race online so you can enjoy it from the comfort of your own home. We'll also provide tips on how to get the best streaming experience. So sit back, relax, and get ready for the excitement of the Kentucky Derby!
What is the Kentucky Derby?
The Kentucky Derby is an annual horse race that is held at Churchill Downs in Louisville, Kentucky. The Kentucky Derby is often referred to as the "Run for the Roses," as a blanket of 554 roses is draped over the winning horse's neck. First run in 1875, the race has been a highly anticipated event ever since. It usually falls on the first Saturday in May and has become known as the "Most Exciting Two Minutes in Sports." Millions of people around the world tune in each year to witness the historic race. The 2023 Kentucky Derby will take place on Saturday, May 6, 2023, at Churchill Downs in Louisville, Kentucky.
The event typically draws crowds of over 100,000 people and is widely considered one of the most popular sporting events in the world. The Kentucky Derby also serves as the first leg of the Triple Crown, which consists of three prestigious races for thoroughbreds. The second leg is the Preakness Stakes and the third leg is the Belmont Stakes. This year marks the 149th running of the Kentucky Derby, and you can join in on the excitement by watching it online!
How can I watch the 2023 Kentucky Derby online?
If you can't make it to Churchill Downs this year, don't worry – you can still catch all the excitement of the Kentucky Derby online! This year's Derby will be available to stream in a variety of ways.
The easiest way to watch is on the official Kentucky Derby website. You can buy an official streaming package that gives you access to multiple streams and angles of the race. You'll also get extra coverage of pre- and post-race events.
You can also catch the action on NBC Sports, which will be airing live coverage of the race. You can watch it either on your television or online through the NBC Sports app. If you have a cable subscription, you should be able to log in with your credentials and get access to the broadcast.
You can also watch the race for free by using one of the many live-streaming sites available. Services like Hulu Live and Sling TV offer free trials that will allow you to watch the race without having to pay anything.
It is important to note that different streaming services may offer varying levels of coverage or specific broadcasts available only through certain services. Additionally, some platforms may have blackout restrictions for certain areas or markets. Make sure to research which streaming service will best meet your viewing needs before signing up! Furthermore, those located outside the United States may be limited in their ability to watch the race live due to country restrictions. For example, if you're located in Canada you'll need to subscribe to TSN GO in order to watch the race online.
A Step-by-Step Guide to Watching the 2023 Kentucky Derby for Free
As the securest free VPN, SkyVPN allows its users to unblock any online restrictions without any charge.
Step 1. Download and install SkyVPN on your mobile device, iOS or Android.
Step 2. Create an account and log in.
Step 3. Select a VPN server and tap to connect.
Then, you'll be able to watch the 2023 Kentucky Derby without any restrictions.
Why SkyVPN is a Good Option?
No matter how you decide to watch, make sure you don't miss out on this year's exciting Kentucky Derby! One more option you have is using SkyVPN, which will allow you to watch the race from anywhere in the world. SkyVPN offers a secure connection and has servers located around the world, so you won't have to worry about missing out on the action no matter where you are.
SkyVPN uses advanced encryption technology to keep your online activities safe and secure. You can browse the internet with complete privacy and security and no one will be able to track your activities. This makes SkyVPN an ideal option for anyone looking to stream the 2023 Kentucky Derby from anywhere in the world.
SkyVPN offers an array of servers that you can connect to. This ensures that you get a reliable and high-speed connection, no matter which server you use. This way, you won't have to worry about buffering or lagging while you're streaming the 2023 Kentucky Derby.
SkyVPN offers various subscription plans, so you can choose one that suits your needs. Whether you need just one month or an annual plan, SkyVPN has something for everyone.