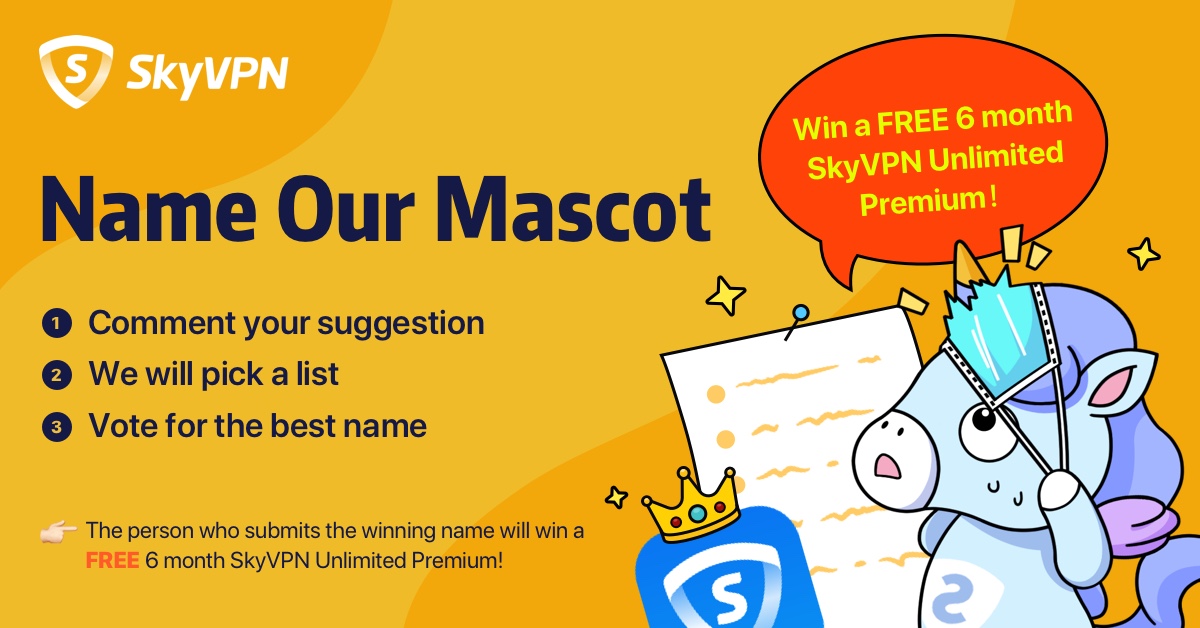 You must have known the SkyVPN mascot if you're a big fan. Yes, the mascot of SkyVPN is a chubby unicorn striving to defeat any online risk, telling people to wear a mask in a correct way, and provides SkyVPN users the latest way to get free Premium traffic. Now, our unicorn calls for a name from YOU!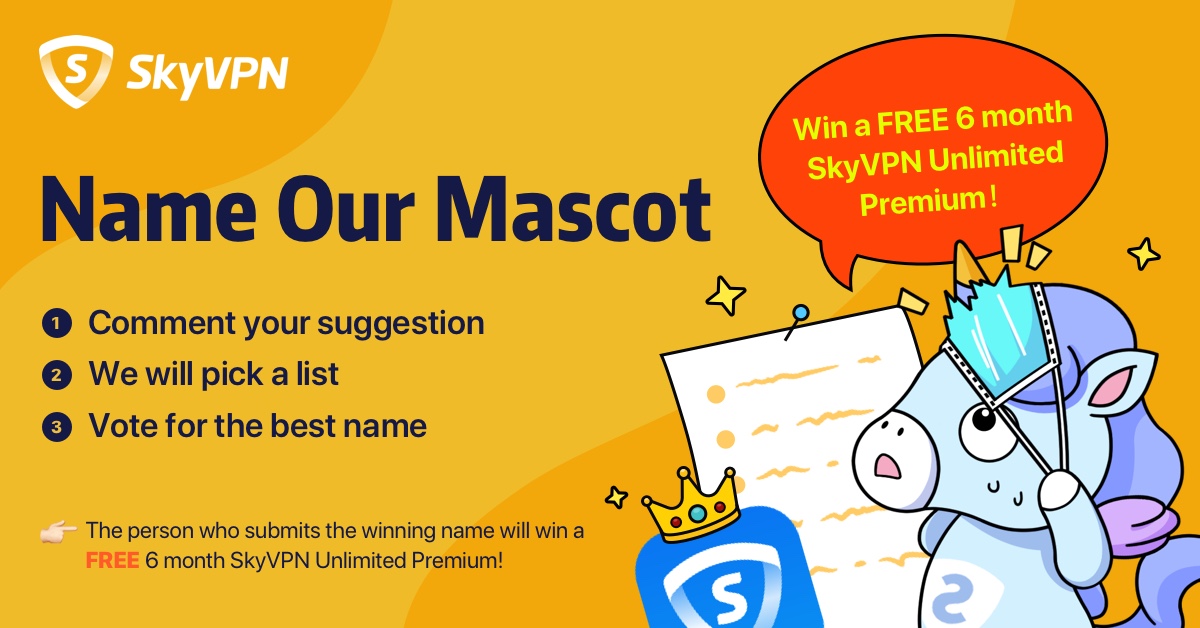 Comment under the top post on SkyVPN Twitter and leave your suggestion.
We will pick a list and implement a vote for the best name.
Reward: the person who submits the winning name will win a 6-month SkyVPN Unlimited Premium!
The winner will get the following features from SkyVPN unlimited premium:
No ads
Unlimited premium traffic
Faster connection and running speed
Specialized servers for online streaming and gaming
Join SkyVPN Discord and track the latest news about this activity and you'll embrace more free premium traffic.
What's SkyVPN and How does it Help You?
SkyVPN is a VPN provider with millions of users around the world. Both free and paid services can be expected from SkyVPN. Based on TechRadar, SkyVPN is described as "budget friendly and super fast". Most SkyVPN users are students and one out of three students installs SkyVPN on their devices.
Why Choose SkyVPN?
First, SkyVPN is the only VPN on the market whose Premium traffic can be used for free. Users are allowed to use Premium traffic after sufficient traffic has been collected via some activities like daily check-in, watching ads, etc.
Second, SkyVPN is secure to use. Based on end-to-end encryption technology, SkyVPN provides encrypted tunnels from users' devices to their servers.
Third, specialized servers can be expected from SkyVPN for online streaming and gaming. To meet numerous demands of VPN users, SkyVPN sets up specialized servers for online streaming and gaming so that users will have a better experience when streaming on Netflix, Hulu, Amazon, etc., or PUBG, Minecraft, etc.
---