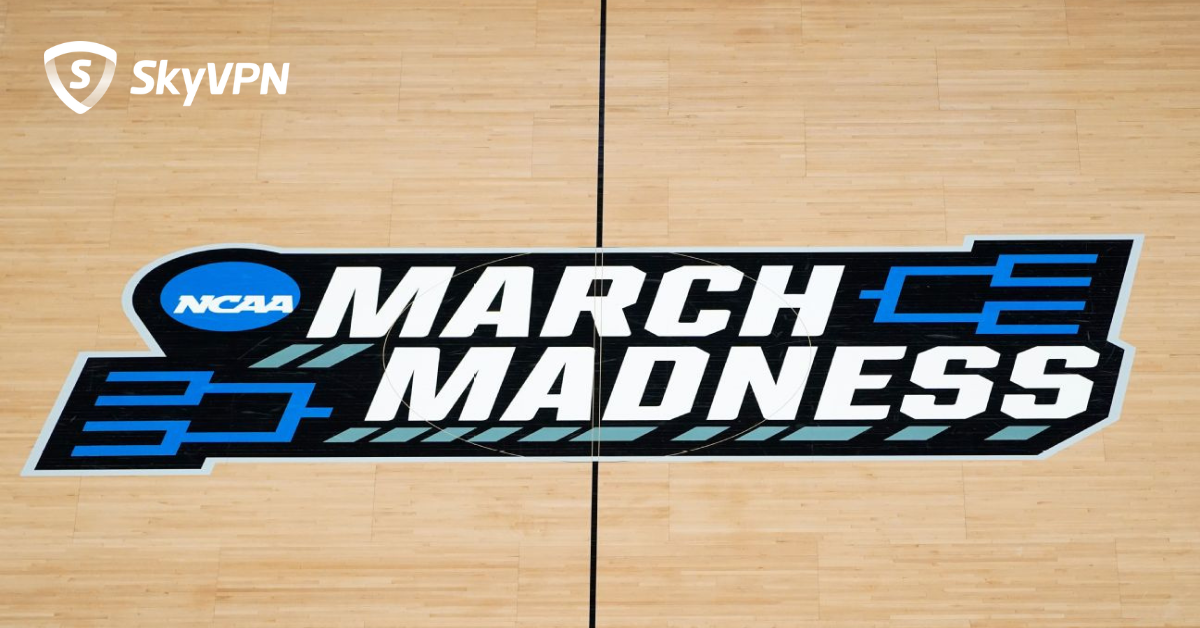 Are you ready for NCAA March Madness? With SkyVPN, you can watch all the live action without missing a beat. SkyVPN provides a secure and reliable connection to your favorite streaming services, so you can enjoy a high-quality streaming experience with no interruptions. Whether you're a die-hard basketball fan or just want to get in on the excitement, SkyVPN makes it easy to watch all the games live online.
What is NCAA March Madness?
NCAA March Madness is an annual college basketball tournament featuring the best teams in the country vying for the national championship. Every year, 68 teams are selected to compete in the tournament and the games begin in late March. The tournament culminates with the Final Four teams playing in the championship game on the first Monday of April. It is arguably one of the most exciting sporting events of the year and has become a beloved tradition for basketball fans across the United States.
March Madness is organized by the National Collegiate Athletic Association (NCAA), which is the governing body for college sports in the United States. The tournament is divided into four regional divisions—the South, Midwest, East, and West—which are seeded according to regular-season performance. The top seed from each region advances to the Final Four and then competes for the national title.
The tournament is filled with excitement and drama as teams battle it out for the chance to be crowned champions. It's also a great way to discover new talent and see future NBA stars in action. There's no doubt that NCAA March Madness is a must-see event!
What is the 2023 March Madness Schedule?
Since Selection Sunday does not start until March 12, 2023, we can't tell you which teams will be competing, but we can provide you with a general breakdown of the March Madness schedule.
| | | | |
| --- | --- | --- | --- |
| Date | Round | Location | Venue |
| March 14 & 15 | First Four | Dayton, OH | UD Arena |
| March 16 & 18 | First/Second Rounds | Birmingham, AL | Legacy Arena |
| March 16 & 18 | First/Second Rounds | Des Moines, IA | Wells Fargo Arena |
| March 16 & 18 | First/Second Rounds | Orlando, FL | Amway Center |
| March 16 & 18 | First/Second Rounds | Sacramento, CA | Golden 1 Center |
| March 17 & 19 | First/Second Rounds | Albany, NY | MVP Arena |
| March 17 & 19 | First/Second Rounds | Columbus, OH | Nationwide Arena |
| March 17 & 19 | First/Second Rounds | Denver, CO | Ball Arena |
| March 17 & 19 | First/Second Rounds | Greensboro, NC | Greensboro Coliseum |
| March 23 & 25 | West Regional | Las Vegas, NV | T-Mobile Arena |
| March 23 & 25 | East Regional | New York, NY | Madison Square Garden |
| March 24 & 26 | Midwest Regional | Kansas City, MO | T-Mobile Center |
| March 24 & 26 | South Regional | Louisville, KY | KFC Yum! Center |
| April 1 & 3 | Final Four | Houston, TX | NRG Stadium |
How can I Watch NCAA March Madness Basketball Live Online?
With the NCAA March Madness tournament quickly approaching, many fans are wondering how they can watch the games without cable. Luckily, there are many great options for watching live NCAA March Madness basketball online. Here are some of the best ways to catch all the action without having to break the bank:
1. Streaming Services: With so many streaming services available today, it's easier than ever to catch March Madness without cable. Options like Hulu Live TV, FuboTV, and Sling TV offer a range of channels that broadcast NCAA basketball games, including the networks airing March  Madness.
2. The official NCAA website: If you want to watch the 2023 NCAA Tournament for free without cable, you can check out the official NCAA website. The website will stream all 67 tournament games live. The website also provides up-to-date scores, stats, and other information about the teams and players.
3. VPNs: If you're traveling abroad and still want to catch March Madness live, a Virtual Private Network (VPN) can help you access geo-restricted content from your home country. Popular VPNs like SkyVPN have servers in many countries and allow you to watch content from any location.
4. Social Media: Follow your favorite teams and players on social media to get live updates throughout the tournament. Twitter, Instagram, and Facebook are all great sources of information on upcoming games, results, and highlights.
Whether you're an avid fan or just curious about what all the fuss is about, there are plenty of options for watching NCAA March Madness basketball live online. Whether you decide to go with a streaming service, use a VPN, or stay up-to-date with social media, you'll be sure to enjoy every minute of March Madness!
FAQ about NCAA March Madness Basketball
Q: Why is it called March Madness?
A: "March Madness" was first used in 1939 by Henry V. Porter, an Illinois High School Association official, and has been used ever since. The term "March Madness" has become a catchall phrase for the excitement, unpredictability, and enthusiasm of college basketball during this time of year. It is also a reference to how the tournament can seem to take over the country with its intensity and passion.
Q: When does March Madness start?
A: The NCAA Tournament starts on the second Thursday of March and ends with the National Championship game on the first Monday of April.
Q: How can I watch NCAA March Madness basketball live online?
A: You can watch NCAA March Madness basketball live online by streaming it through SkyVPN. SkyVPN offers secure and reliable access to multiple networks for streaming the NCAA Tournament. You can watch live coverage of all 67 games with no interruption.
Q: What are some other popular NCAA sports?
A: Besides basketball, some of the other popular sports in the NCAA include football, baseball, softball, soccer, lacrosse, hockey, and golf. All of these sports are highly competitive and draw large crowds.
Bottom Line
For those who don't want to subscribe to a service and don't have access to cable TV, there is still hope! SkyVPN offers free live streaming of all 67 games of the 2023 NCAA Tournament. All you need is an internet connection and the SkyVPN app on your device. With SkyVPN, you will be able to watch all the NCAA Tournament games no matter where you are located in the world. So what are you waiting for? Get ready for the 2023 NCAA Tournament with SkyVPN!