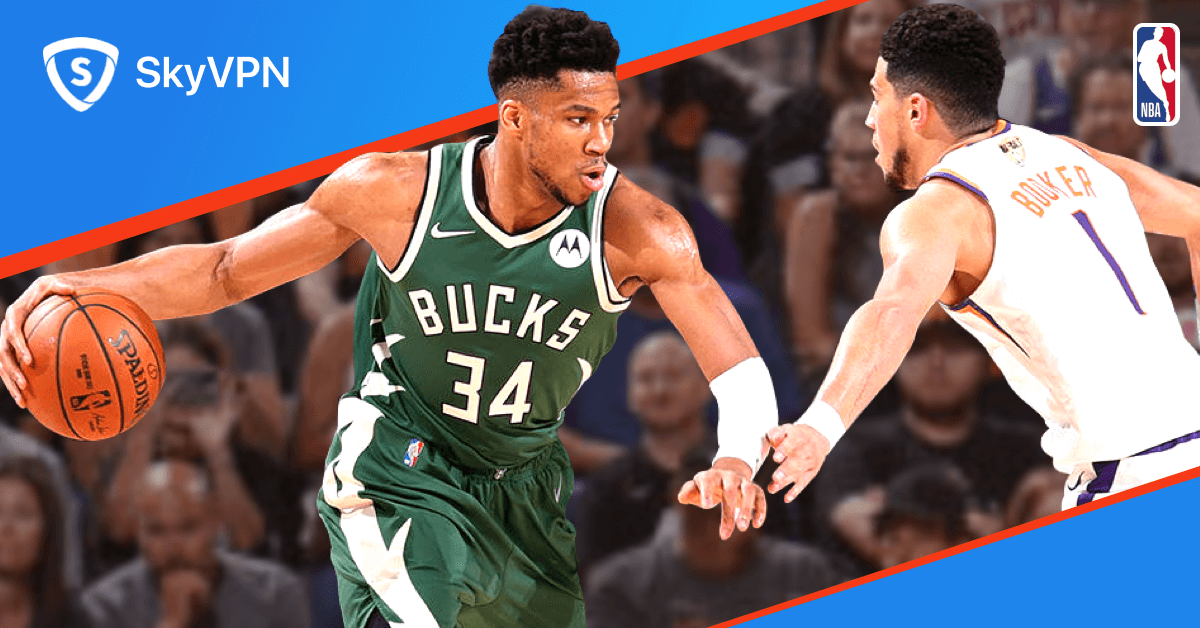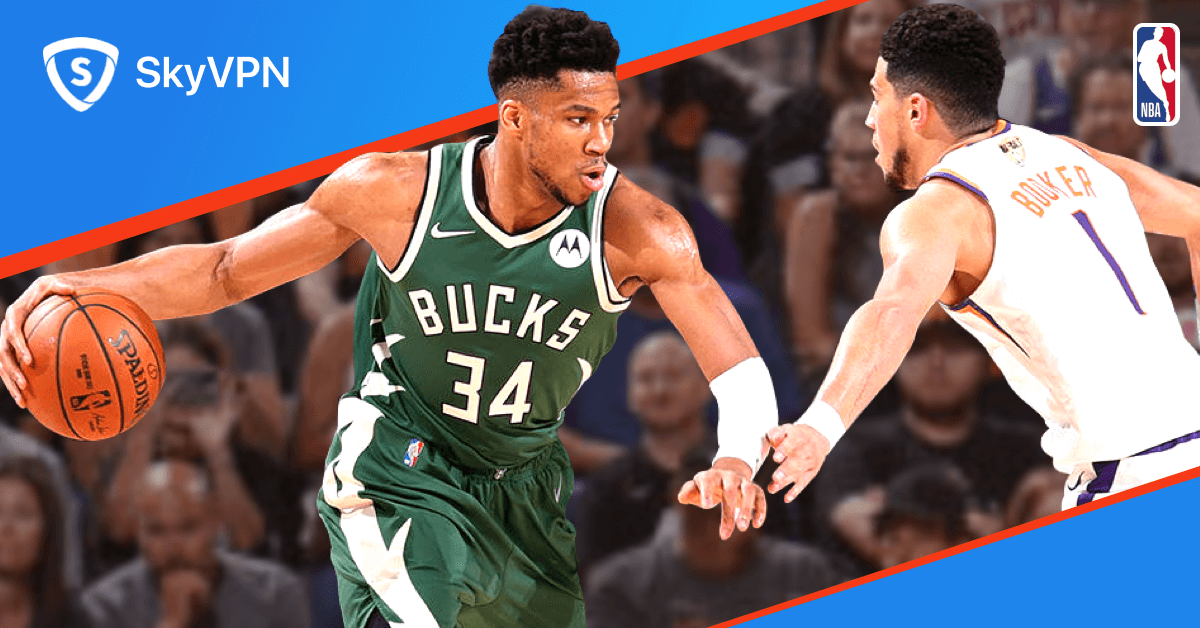 NBA finals are available on these websites for live streaming but they are sadly not free.
NBA playoffs in 2021 have kicked. Each game shouldn't be missed out for a true NBA fan. Cable TVs fail to be used everywhere and they have their own limitations, stopping watchers from streaming NBA playoffs at any time and place. However, an online streaming service is suggested because any game of NBA won't be missed out on no matter what device is used, a mobile phone or a tablet, and where you are. After all, as soon as there's access to the Internet, WiFi, or cellular, the game will be accessible.
Among all the leading streaming services on the market, NBA playoffs are all available on them, but they aren't free to use.
Stream NBA Finals on ESPN+
ESPN and ESPN+ may be the biggest TV channels and online streaming services for sports. All NBA playoffs, games, schedules, previews and clips can be found on ESPN and ESPN+. However, ESPN+ doesn't provide free streaming service although it calls for a $5.99/mo price that can't be thought to be high when it comes to almost all sports covering all leagues and sport types in the US.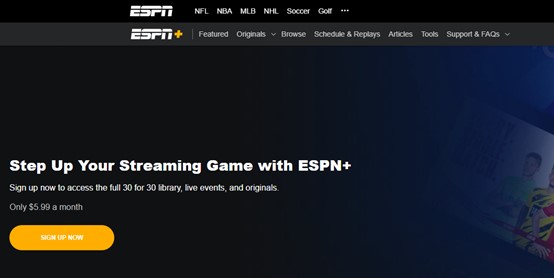 Stream NBA Finals on AT&T
AT&T provides NBA playoffs live streaming service but call for a payment of $40 if you don't want to miss a shot with NBA LEAGUE PASS. Apparently, this is cooperation between AT&T and NBA official.

Stream NBA Finals on NBA Official Channel
NBA playoffs in 2021 are naturally available on NBA TV but they can never be enjoyed for free. Generally, four subscriptions are provided so that different subscriptions can be selected based on different streaming requirement.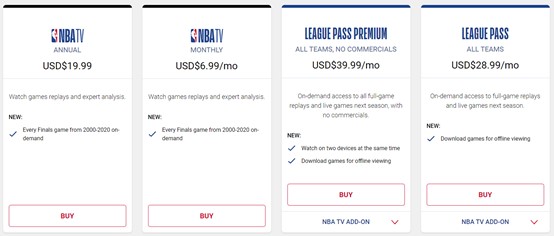 Stream NBA Finals on Sling TV
I notice a couple of online articles suggesting SlingTV for free live streaming of NBA playoffs. But it is never free of charge but leads to a relatively low price for the first month. Similar with ESPN, NBA playoffs are available on Sling TV based on the cooperation between NBA league and Sling TV.

Stream NBA Finals on TNT
NBA playoffs are accessible on TNT but they are not truly available on the website. As you click the NBA channel on TNT website, you'll be directly redirected to the official website of NBA. From TNT, NBA playoffs previews and clips are directly accessible.
NBA finals can be live-streamed for truly FREE with the following services.
The streaming services that are to be introduced in this part can be used for truly free to live stream NBA playoffs.
How to Stream NBA Finals on FuboTV
NBA playoffs are accessible on FuboTV and new users are allowed to stream them without any charge for 7 days. For the top budget, you can keep your privilege until the most expecting game of NBA so as not to miss out the most exciting game in your mind.

How to Stream NBA Finals on YouTube TV
Similar to FuboTV, NBA playoffs are also available on YouTube TV and streamers are able to live watch them for free based on a 5-day free trial.
How to Stream NBA Finals on Crackstream
Crackstream may be a new streaming service for you but it's really free for NBA playoffs streaming. What you need to do is just to create an account on Crackstream and select a free service for NBA game streaming.
Apart from live streaming, streamers are also allowed to talk with other NBA lovers and you can close the chat at any time, which adds more fun while streaming. That is so useful, especially in the time of the pandemic.
NBA Finals TV Schedule
Milwaukee Bucks vs. Brooklyn Nets
Tuesday, June 15 at 8:30 PM
Thursday, June 17 at 8:30 PM
Saturday, June 19
Philadelphia 76ers vs. Atlanta Hawks
Wednesday, June 16 at 7:30 PM
Friday, June 18 at 7:30 PM
Sunday, June 20
Utah Jazz vs. Los Angeles Clippers
Wednesday, June 16 at 10:00 PM
Friday, June 18 at 10:00 PM
Sunday, June 20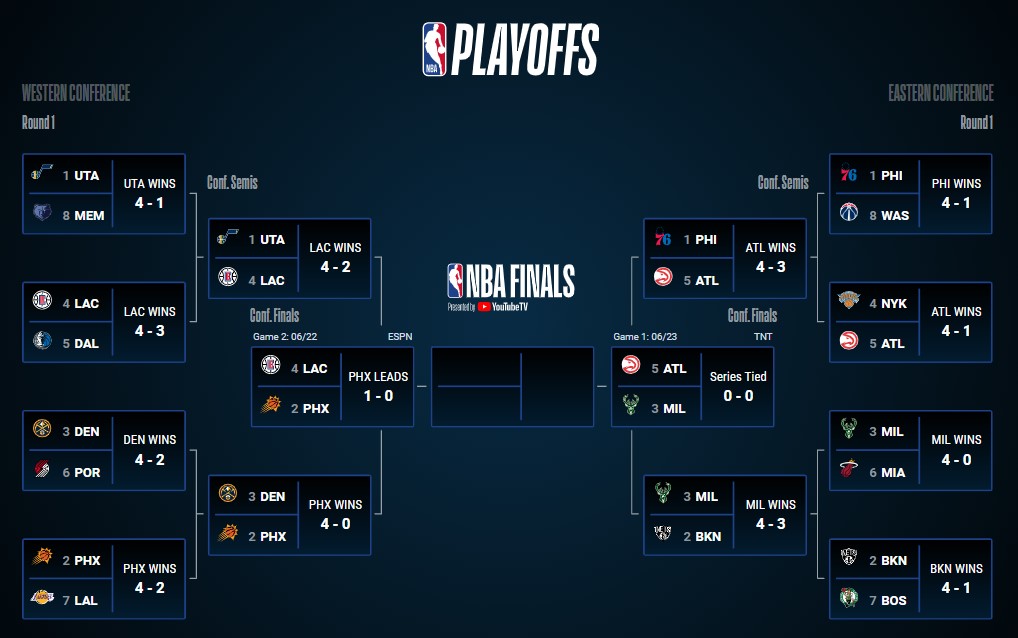 How to Live Stream NBA Finals Online Outside the US
For NBA fans living outside the US, a VPN should be used to unblock geological restrictions so that they won't be able to miss out any game of NBA playoffs.
Apart from geological restrictions unblocking, a VPN can help you in the following aspects:
Protect your online activities from being monitored or tracked by ISP;
Encrypts your online communications with the Internet;
Mask your actual IP address into one from another location;
Stop your ISP throttling your bandwidth so as to speed up your Internet connection.
---
FOLLOW US