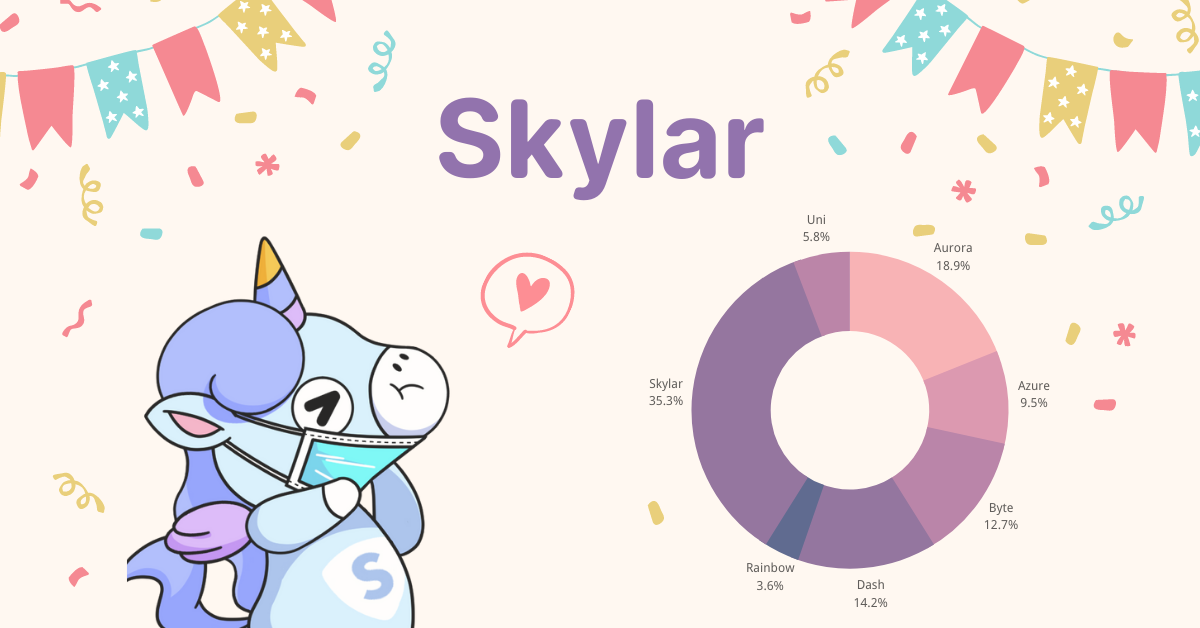 The good news, SkyVPN mascot's name has finally been determined. Let's call her Skylar!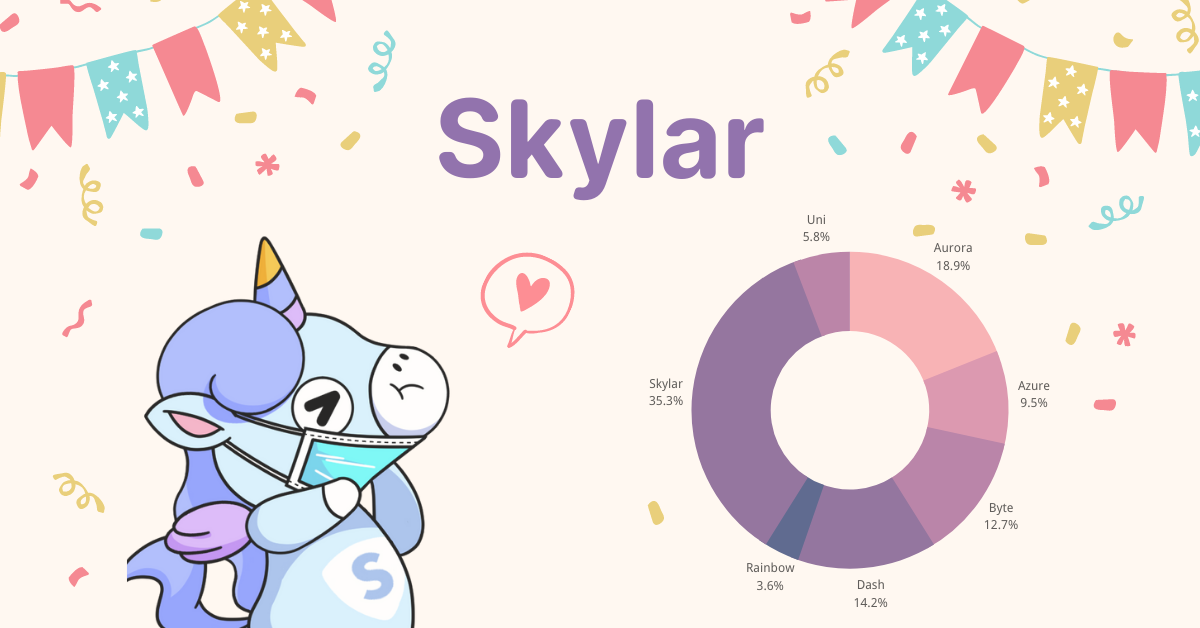 Skylar is a Girl.
Skylar is a unicorn with a chubby body. However, she runs very fast and is ready to protect your online security and privacy.
Skylar is a name selected by SkyVPN followers on social media and all followers thinking about the name "Skylar" will get a 6-month SkyVPN premium for free.
Check the winner release post by SkyVPN below to check whether you're the lucky dog.
As soon as your SkyVPN ID is provided to SkyVPN, the 6-month SkyVPN Premium will be released to your SkyVPN account in 1 to 2 business days. Wait and check!
Failed to be Rewarded this Time? More Chances will be Provided by the End of 2021.
For those who also contribute creative names to SkyVPN, don't be upset. Lots of chances will be provided by the end of 2021. Follow SkyVPN on social media now and you'll be notified at the first moment when an activity is on. Good luck the next time!
Enjoy Really Free and Safe Internet with Skylar
SkyVPN is being used by millions of users around the world due to the following features:
SkyVPN is the only VPN whose premium traffic can be used for free.
SkyVPN has owned dedicated VPN servers for online gaming and streaming.
SkyVPN has been labeled as super-fast and budget-friendly by TechRadar.
One out of three students installs and uses SkyVPN on their smartphones.
---