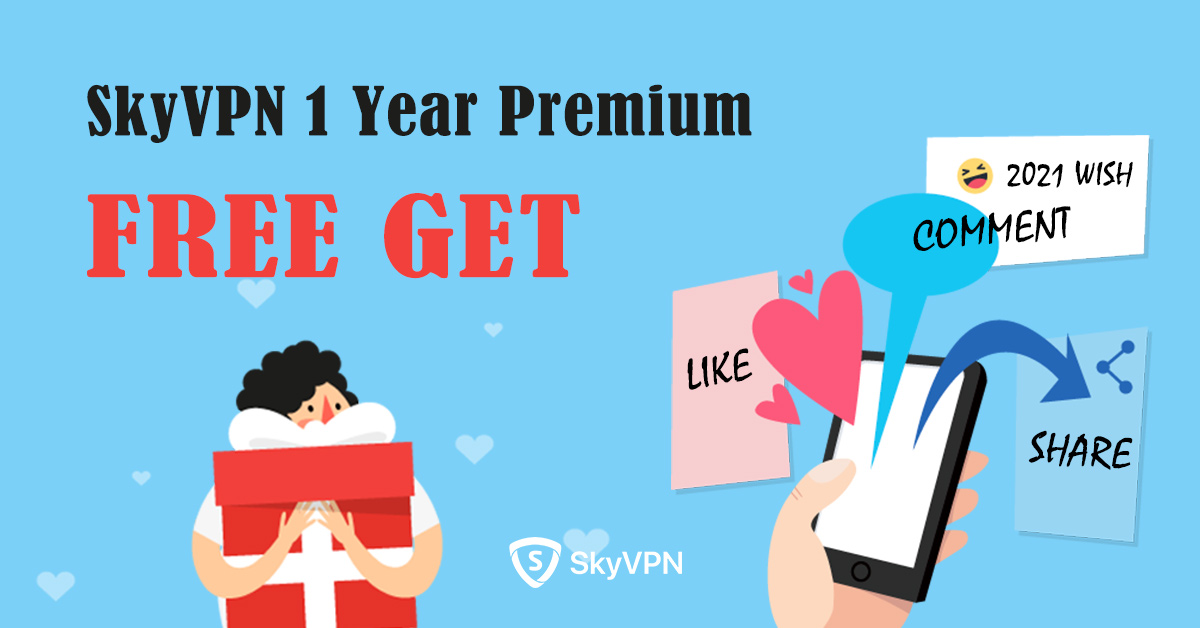 The end of 2020 embraces SkyVPN Give-Away Time!
Here's your chance to win SkyVPN 1-Year Premium.
2020 is tough but we still need to move forward with full speed and security. That's where SkyVPN best works.
Step-by-Step Instructions on How to Win SkyVPN 1-Year Premium
Step 1. Follow SkyVPN on Facebook
The activity notice has been published on SkyVPN Facebook. If SkyVPN isn't on your contact list, then follow us immediately.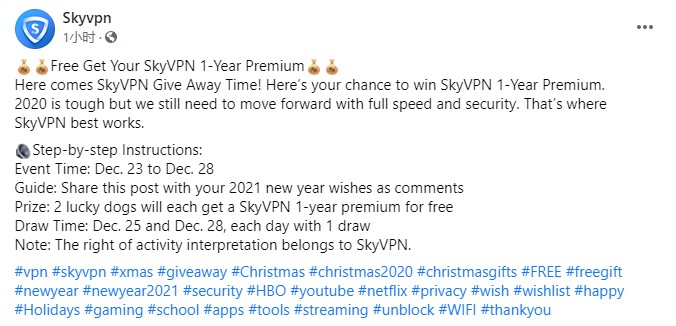 Step 2. Share the Post with Your 2021 New Year Wishes
Share the post above on Facebook with your 2021 new year wishes added to comments and you'll have a chance to win SkyVPN 1-year Premium.
The activity is on from Dec. 23 to Dec. 28. So it's the right time and don't let the opportunity go by.
Step 3. Wait for the Draw
Two draws will be done on Dec. 25 and Dec. 28 with each day for 1 draw. If you are the lucky dog, SkyVPN staff will contact you immediately.
What is SkyVPN and What Can SkyVPN Do for You?
SkyVPN is an application that can be used on both mobile and PCs. SkyVPN aims to protect all Internet users against prying eyes, hackers' attacks and ISP's tracking and monitoring.
Unblock Geological Restrictions
SkyVPN enables its users to defeat all geological blocks so that all the online content is accessible no matter where they stay, including applications, streaming, gaming, and websites.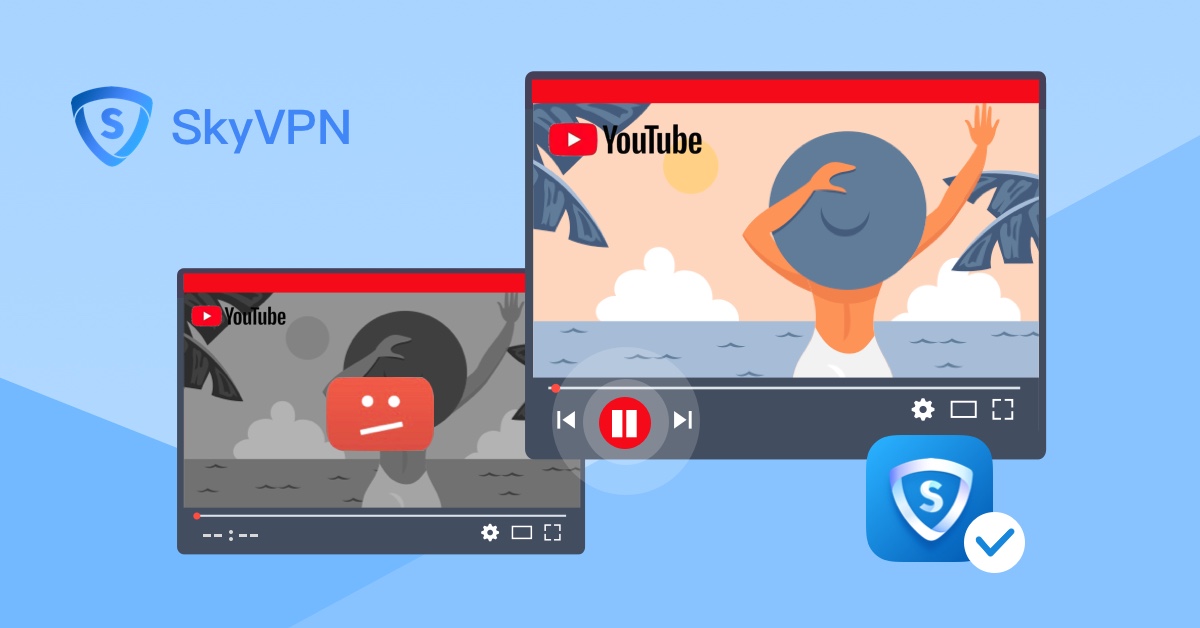 Bypass Government Censorship
Some countries or regions conform to strict browsing regulations and their local government has a right to track all Internet users' online activities and data from their ISPs. Based on the IP address, ISP knows about all your online activities and data since the IP address is assigned by ISP.
Protect Your Cybersecurity and Online Privacy
SkyVPN builds an encrypted tunnel between your device and the Internet, allowing all your online data transmission to go underway. With SkyVPN used on your device, you'll be able to be well protected against prying eyes, hackers, and any risk on the Internet.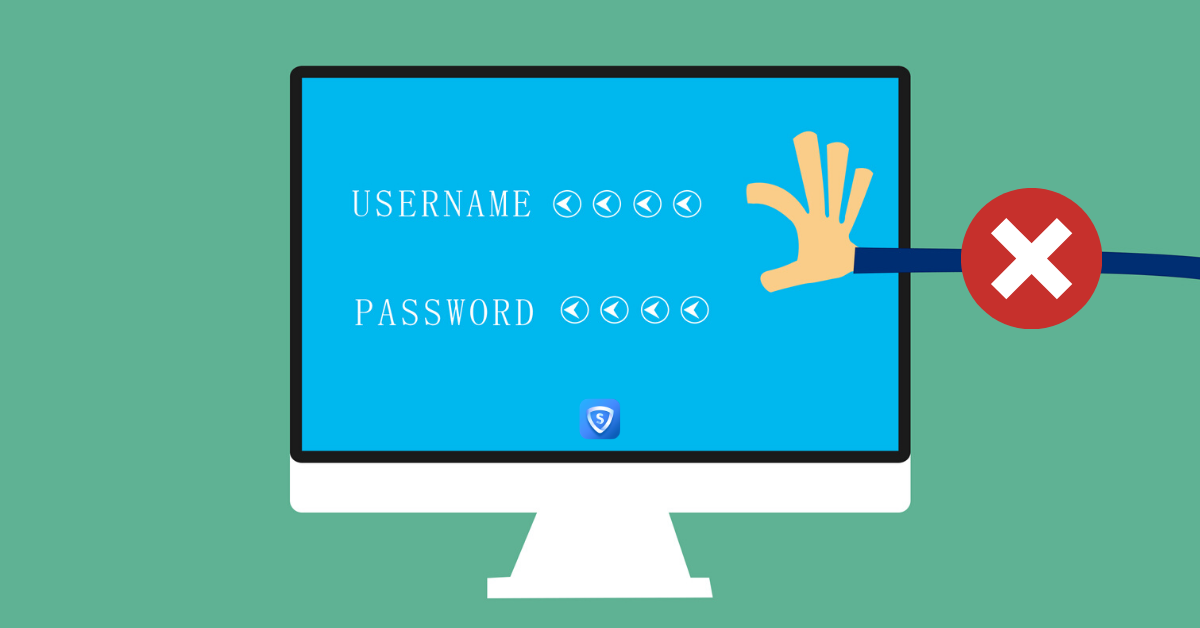 Customized VPN Features
SkyVPN provides you custom service to better use the Internet with online privacy and security ensured. SkyVPN provides Kill Switch that protects all your online activities from any risk even if the network drops by accident.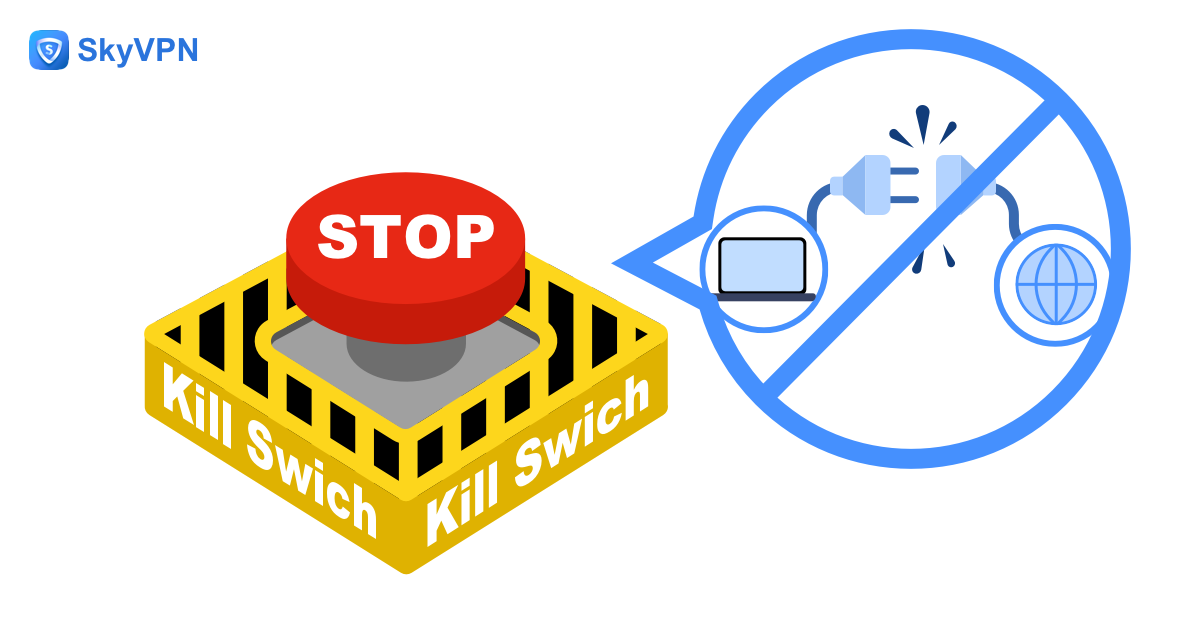 The split tunnel provided by SkyVPN keeps your perfect balance between the virtual Internet and local life. It ensures your online cybersecurity and privacy while still keeping you in contact with the local services as well.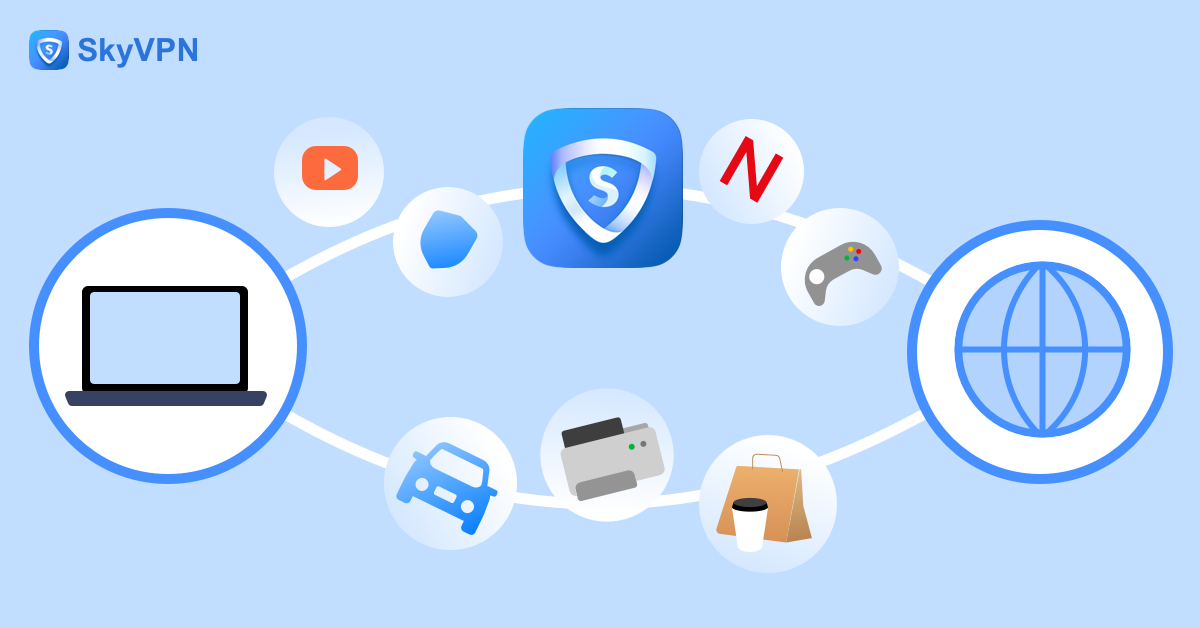 Can't Wait for the Draw? Why Not Get SkyVPN Premium with a Low Cost?
If you're very eager to get SkyVPN Premium now, you can have it now with a low cost.

FOLLOW US
---