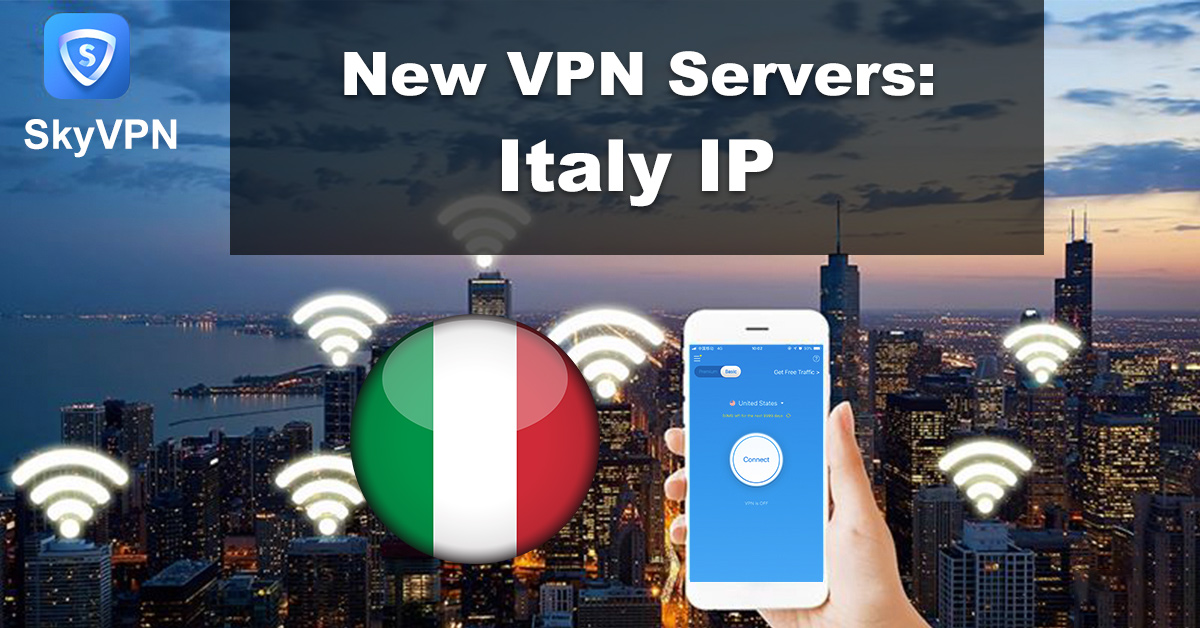 SkyVPN, a VPN service provider today announced a new VPN server location was released in Italy, aiming at expanding VPN network and enabling users to have a new VPN server option for their internet freedom and online security and privacy protection to go through COVID-19 pandemic.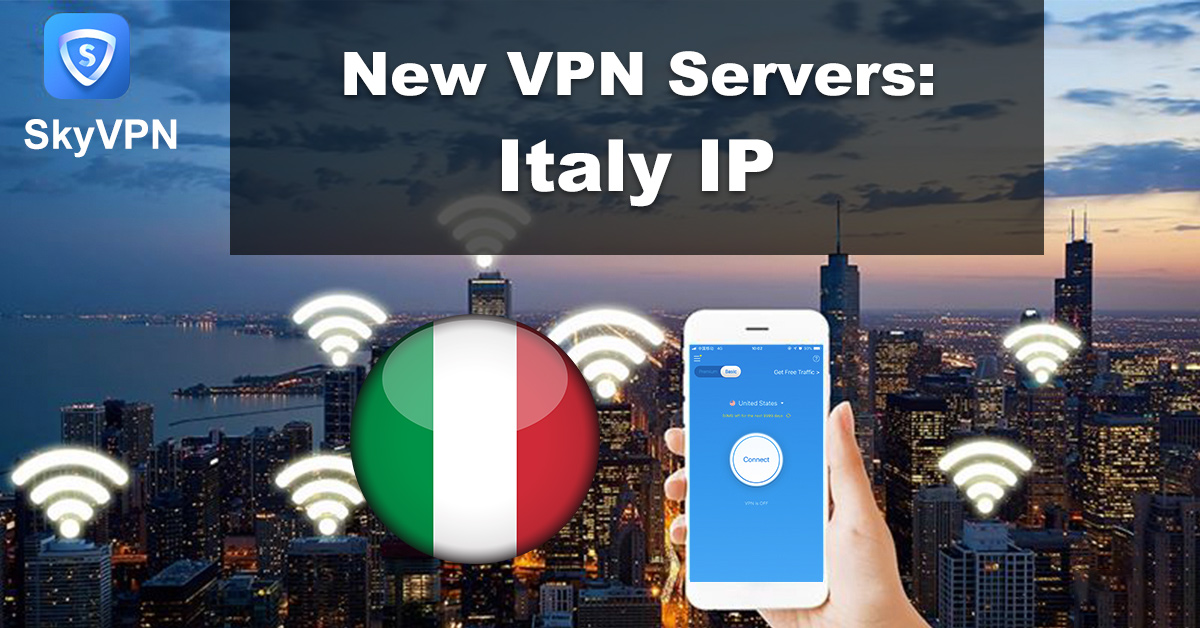 April 10th, 2020
Today, SkyVPN added a new server location in Italy, the 12th VPN server in Europe set by SkyVPN, after the United Kingdom, Germany, France, Spain, Turkey, Norway, Luxembourg, Netherlands, Russia, Poland, and Romania. SkyVPN highlights the new Italy server is available for both subscription users and free users with premium traffic.
The number of servers a VPN service provider places around the world potentially determines the performance of the service. A new server release in a new location is beneficial to speed up a VPN connection.
"Now, European users have one more selection to opt for as they get connected with the internet in a secure and private way," said Edward, the chief product manager of SkyVPN. "SkyVPN users, European users specifically, can change VPN servers when the traffic on their local server is suffering from a jam. Since the outbreak of COVID-19 pandemic around the globe, the world internet is suffering a lot because many people choose to stay at home. Internet browsing, watching stream videos or playing online games have become the top activity for them. Meanwhile, their online activity security is being confronted with huge risks. That's why SkyVPN still strives to optimize service despite overwhelming difficulties."
As many businesses around the world shift to remote work, SkyVPN has been one of the companies to offer reliable and secure networking solutions.
"We have been so delighted to see many businesses adopt VPN solutions to set up an infrastructure to support remote work," Edward continued. "Building up a secure remote environment stopping corporate data from being leaked and helping businesses to quickly return to their normal profit model are the main drivers of our efforts right now. More VPN servers are expected from SkyVPN to be added in the future for more users to protect their online activities from being tracked or monitored."
VPN enables to allow internet users to browse the internet with full anonymity, bypass local restrictions and better protect online security and privacy. During COVID-19 pandemic, VPN helps its users to stay away from misinformation, to avoid malware or phishing emails and to securely use the internet.
---
About SkyVPN
SkyVPN provides secure and anonymous internet access to those who are suffering from government's internet censorship. Due to unlimited bandwidth and worldwide locations, SkyVPN gives users ultra-fast and stable VPN speed. Moreover, online security and privacy protection can be expected from SkyVPN due to its no log policy.
To find more about SkyVPN, please visit https://www.skyvpn.net/.