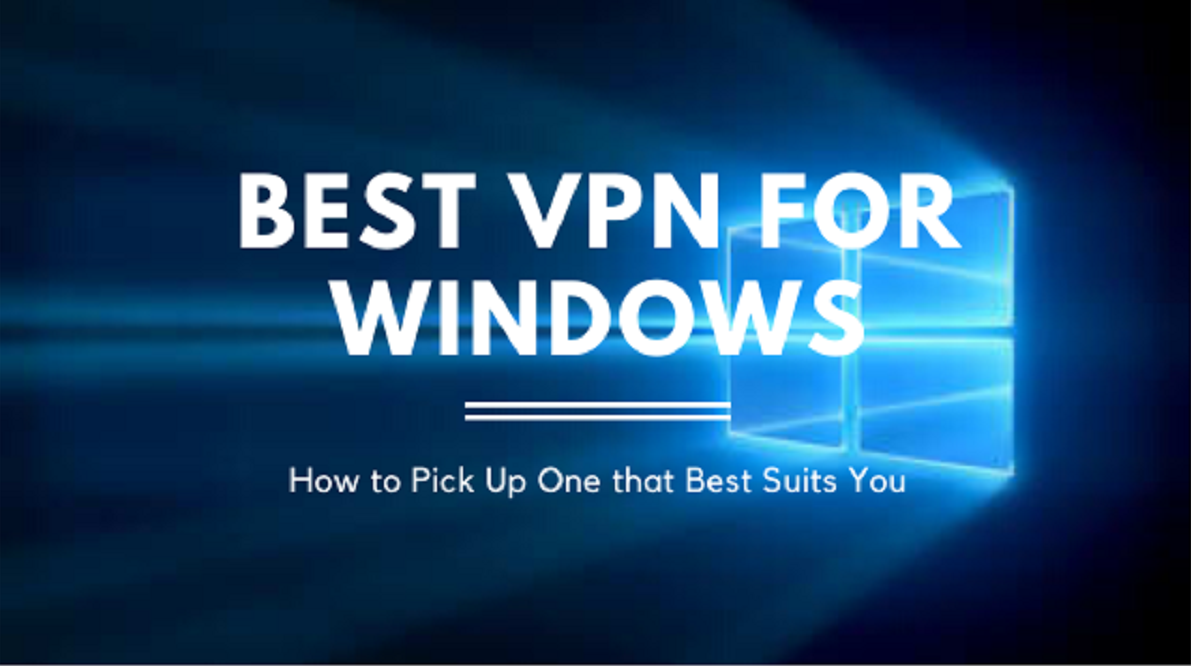 As I start searching on Google with the keyword "best VPN for Windows", tons of queries are provided most of which contain recommended lists of VPNs titled "Best VPN for Windows 10" or "Top 10 Best VPN for Windows". It's not difficult to guess the original aim of these articles that contain certain VPN providers. BINGO! They're all disguised commercials.
A saying goes "Give a man a fish, and you feed him for a day. Teach a man to fish, and you feed him for a lifetime". For VPN beginners, however, it's better to provide the essential tips on how to choose the best VPN Windows client than to directly give them 10 so-called best VPNs. Therefore, this article will tell you what the best Windows VPN is like so that you can follow up with a clue to find an optimal solution.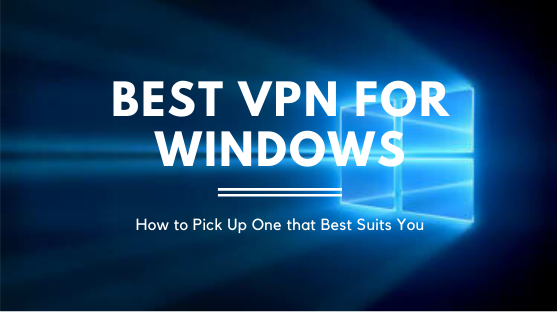 Is VPN a Must for Windows Users to Best Protect Their Online Security and Privacy in 2021?
It's definitely YES!
Among the leading operating systems that are popular on the market, Windows tops the list. Windows has been most widely used in most PCs and laptops, including Huawei MateBook, Lenovo Yoga, HP Spectre, Dell Inspiron, Asus ZenBook, Samsung Notebook, Acer Switch, Microsoft Surface Pro, etc.
Unluckily, Windows' high popularity makes it a huge target for cybercriminals as well. Moreover, since the release of Windows 10, the latest version, in 2015, users' privacy issues have met protruding challenges, such as DNS leak and extensive data collection settings. It's true, however, patches and fixes are usually published by Microsoft to optimize their privacy settings, which still falls behind hackers' steps, calling for the increasing necessity for higher security that can be compensated by VPN.
In terms of operating systems, two types are mostly used, Windows and macOS. Compared with the users of the latter type, Windows has many more users. As is known, security has been carefully considered by macOS. Therefore, it's extremely significant to select a VPN for Windows to minimize any possibility that may compromise its user's online security and privacy.
What Must be Considered When Selecting the Best VPN for Windows in 2021?
#1: The VPN should work seamlessly on all Windows versions, including Windows 10, 8, 7, and XP.
This is the fundamental requirement the Windows VPN should meet. Although Windows 10 is the latest version, it doesn't mean all Windows users keep the same version at the same time. Therefore, to ensure the smooth running of VPN on Windows, it should be compatible with all versions of Windows including Windows 10, 8, 7, and XP.
In addition, the VPN for Windows should play its role when Windows Edge is used for browsing by Windows users. Although Windows Edge has its own private browsing mode that can protect users' personal data or activities from being tracked or monitored, the protection can be only achieved within the scope of the browser. When other Windows Apps or clients are used, however, their online security will be possibly exposed to illegitimate parties.
Apart from Windows on PC, the VPN should smoothly run on mobile devices as well. Mobile devices have been increasingly used currently due to their flexibility and multiple functions. Therefore, the VPN should be simultaneously available on Windows and Android and iOS so that users' online activities can be protected without any gap.
#2: The VPN should run at a high speed when working on Windows.
The VPN running speed has become increasingly important when its service is checked and considered. No one can stand a network that oozes forward.
VPN speed is correlated with a couple of elements, including VPN server locations, VPN server count, bandwidth limitations, throttling, etc. To achieve a high speed of VPN for Windows, it should have a large number of VPN servers distributed around the world. Moreover, the server locations keep constantly uprising based on users' demands and network situations.
The best VPN for Windows can run at a super speed mostly because bandwidth limitation isn't set for users. Unlimited bandwidth allows more traffic to go through it at the same time, which is especially beneficial to stream a video online.
Plus, no throttling should be accepted by VPN for Windows if it would like to rank the best list. Your Internet Service Provider (ISP) usually controls the traffic behind your screen to better manage the network running. As soon as high traffic is sensed on your IP address, throttling measures are usually made to stop traffic from gathering in one node. When a VPN is used for Windows devices to acquire the best performance, your IP address can be perfectly disguised so that ISP won't be able to track your traffic, and throttling can never be implemented.
#3: The VPN should beat the Netflix VPN ban as it's working on Windows devices.
One of the essential reasons to use a VPN on Windows devices is to beat the network ban to stream video on Netflix, Hulu, Disney Plus, Amazon Prime Video, etc. Due to local restrictions or the imbalance of video resources, you need to watch your favorite episodes of shows with the help of a VPN to beat geo-restrictions or unblock VPN bans.
Due to the capability of beating network restrictions, VPN is banned by some streaming platforms like Netflix. Ordinary VPNs can't really beat the VPN ban established by Netflix. However, the best VPN for Windows can make it, beating the Netflix VPN ban to stream any video exclusively in any location.
#4: The best VPN for Windows should genuinely guarantee users' online security and privacy.
The essential target to use a VPN is to protect internet users' online security and privacy because an encryption tunnel is established for users' personal data to go back and forth. In the case of VPN for Windows, it should be capable of protecting users' online security and privacy based on its provided features especially as they're carrying out activities with high requirements of security like Torrenting.
In terms of users' privacy, the best VPN for Windows should keep a zero-logging principle so that users' overwhelming privacy can be best protected from being tracked or monitored even by VPN service providers. To protect users from spying eyes on the internet, the contact between the user's device and the internet contains the participation of VPN servers that will possibly compromise users' privacy if zero-logging isn't conformed to.
#5: The VPN for Windows should pack up extra features for the best protection of users' online security and privacy.
To provide the best security and privacy performance to Windows users, the VPN for Windows should carry extra features to optimize users' applications. For example, kill switch calls for a halt as soon as VPN connection gets cut due to accidental causes, reducing users' risk to expose their online activities to the internet.
Split tunnel allows VPN users to protect their online data that goes through the encryption tunnel established by VPN. Moreover, Windows users are allowed to use a local area network (LAN) as well. Split tunneling VPN compensates for the all-or-nothing disadvantage of ordinary VPN features that direct all traffic to go through the single encryption tunnel.
Furthermore, the best VPN for Windows should have the capability to test DNS leak that is possibly caused in the process of data transmission. The Domain Name System (DNS) is responsible for translating human language into number strings, which contains too much information about users' online demand and activities.
#6: As a product, the best VPN for Windows should provide the best service to its users.
As far as service is concerned, too many aspects can be considered. Different VPN users have different service demands. Mostly, the best VPN for Windows should contain free service and premium services. The free service of VPN allows users to be accessible to its basic service. Premium service, however, can be provided to users calling for advanced VPN features in terms of online security and privacy. Even if free service can't be offered due to business cost consideration, a free trial should be covered at least. Apart from free service, quick-response customer service is also a consideration when the best VPN for Windows is confirmed.
---