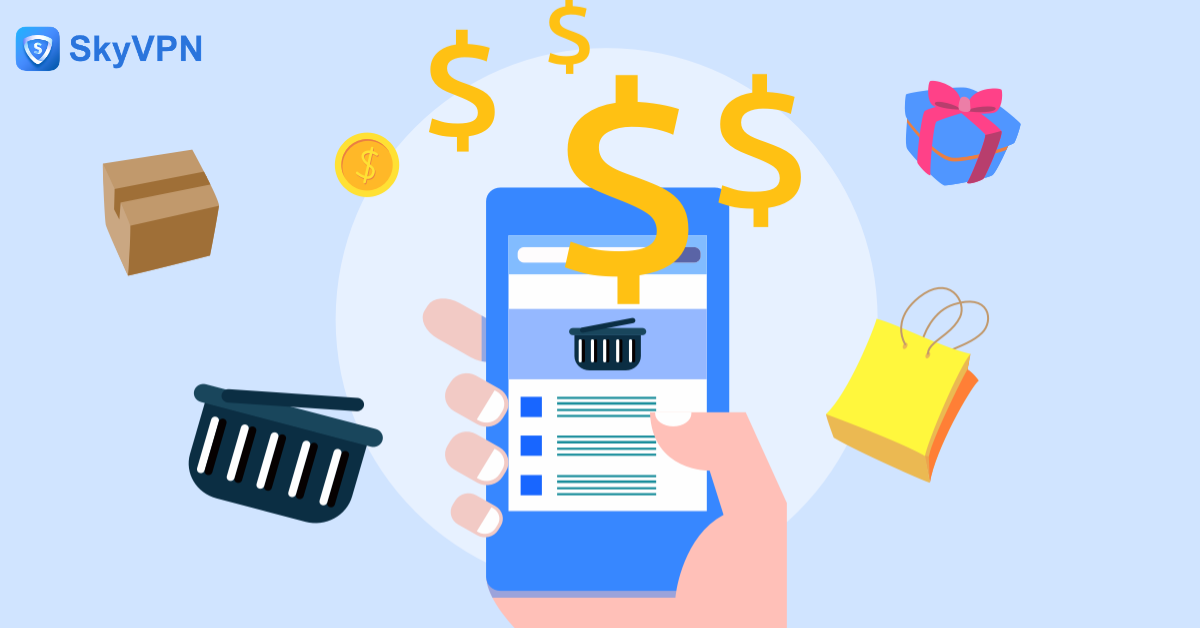 It's never too late to know how to protect yourself while shopping online.
These years have seen the increasing popularity of online shopping due to its easiness to click, quick delivery, and endless catalogs. And the year 2020 will see more because of the pandemic COVID-19 leading people to online shopping. Despite its convenience, online shopping also provides "small windows" to frauds who gain illegal profits by seducing shoppers to make purchases on the fake websites established by them or stealing their personal information.
Then, what on earth leads to secure online shopping, and how to carry out safer online shopping? Here comes a guide.
Why Online Shoppers Must be Cautious When Shopping Online?
It can never be denied that the Internet provides the widest range of convenience. Products can be searched from different online retailers. After a few clicks, you'll be able to receive products through delivery at home.
Unfortunately, the Internet provides equivalent convenience to attackers as well so that they are able to gain personal information and financial information through numerous accesses. The attackers will possibly get economic profits by abusing the information or selling your personal information to other parties for illegitimate profits.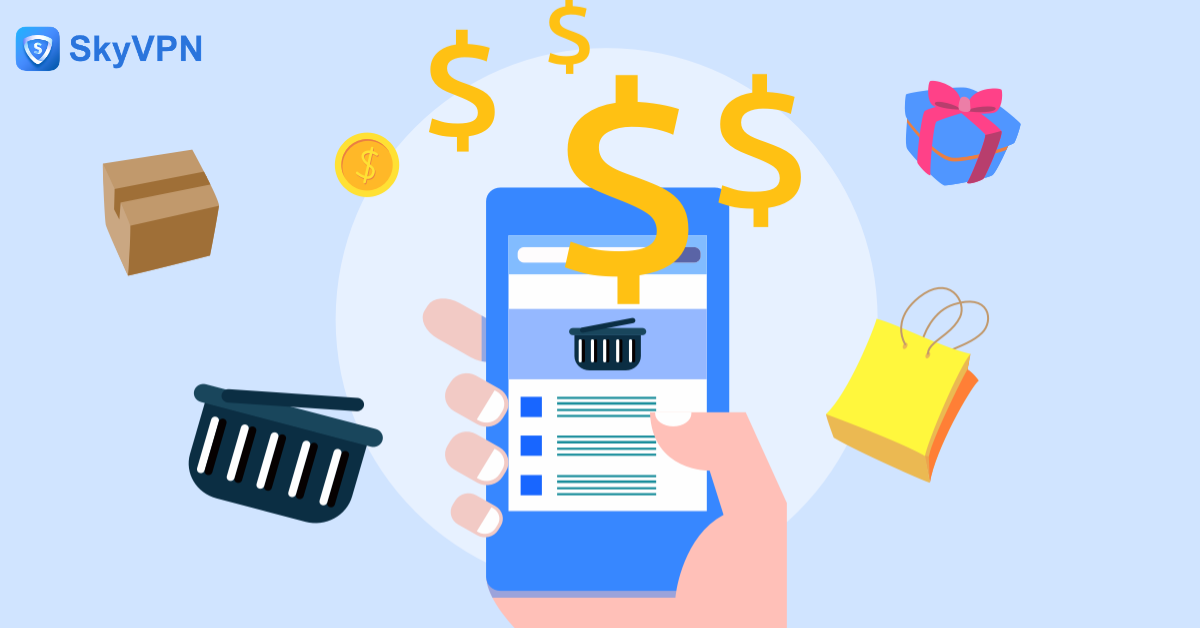 How Online Shoppers are Attacked on the Internet?
Online attackers mainly attack online shoppers through the following methods:
Establish Fraudulent Websites and Emails
Compared with offline shopping that depends on real estate and qualification, online shopping allows shoppers to make online purchases on the "claimed" websites that may be established by attackers to seduce shoppers to leave their personal information or bank account information. The so-called websites possibly look perfectly like the real shopping sites like Amazon, eBay, etc.
Moreover, attackers like hiding themselves as charities, which is always seen after a natural catastrophe or during a vacation. They establish malicious websites and emails just to persuade you to give out your personal information and financial information.
Intercept Insecure Trading
If encryption isn't implemented on some shopping websites, attackers will gain more opportunities to intercept shoppers' personal information as they enter it.
Lock Down Vulnerable Computers
Another target online attackers search for is vulnerable computers because it's easy for them to be attacked because there are no anti-virus programs or firewalls. As a result, attackers will be able to easily enter your computers to go through or steal all the information. Therefore, when it comes to online retailers, it's equivalently important to protect their computers or database from being attacked or accessed.
All the above cyberattacks are carried out through the following methods:
Phishing
Phishing, together with its variants, including spear-fishing and whaling, is a cyberattack based on a phishing email. Hackers seduce victims to provide their sensitive information through social engineering techniques. Victims usually go through the following procedure: email reading, link clicking, attachment opening, and leak their personal or corporate information.
Malware
Malware attacks take multiple forms, including viruses, worms, spam, spyware, etc. Some malware attacks, like spam emails, usually lead people to annoyance while viruses and worms have a negative effect on the system's functions and users' productivity by network infection. Spywares slow down the running of the system and also report sensitive information like passwords to hackers.
Ransomware
Ransomware attacks are caused by hackers that exort money from victims through encrypting their access right for files or the whole system. The attacks won't come to an end until money is exorted. Recent years have witnessed an increasing popularity of ransomware attacks because on one hand, huge money can be easily "earned" and on the other hand ransomware attacks are easy to be implemented. An RaaS tool packet is so easy to get on dark market with a low cost that it's easy for hackers to carry out attacks. Moreover, phishing emails usually carry the ransomware.
DDoS
DDoS attacks stop computers, servers, websites or services running by an army of bots called a botnet taking up too much Internet traffic. A botnet is easy to be established by hackers due to the increasing development and application of IoT devices. If DDoS attacks occur during Christmas shopping season, online shopping websites will be stopped from visiting. In other words, online retailers hate DDoS attacks more than customers.
Injections
Injection attacks inject malicious codes to programming by taking advantage of the bugs in web applications so that codes will be parsed and the program will be implemented based on malicious codes. In other words, injection attacks make applications do something that is never expected from you, like changing websites or publishing encrypted data to hackers. If an online shopping website suffers from injection attacks, their website will usually be redirected to an illegitimate website.
How to Shop Online in a Safer Way?
Here are some simple tips to conform to before online shopping.
Think Twice Before a Click
You should pay more attention to the ads containing links encouraging you to click. If you receive a too-good-to-be-true quotation, never click it. Remember, you won't miss any bargain if it's a real one. However, you should first of all visit the official website to check whether the quotation does exist.
Never Believe a New Website Too Easily
Attackers always attract shoppers through attractive quotes released on their established websites. Never purchase anything on them unless you're 100% sure about their legitimacy. You can do a little research about a website like reading reviews, asking friends, checking geological information, or customer service contact. If necessary, it's also a good idea to call them.
Never Use Public WiFi for Online Shopping
It seems easy to shop online with a public WiFi at a coffee shop but it's totally insecure.
If you don't want to miss any bargain but keep high security on the Internet, use a VPN instead. A VPN provides an end-to-end encryption tunnel through which all your communications with the Internet will be perfectly hidden so that no one else is able to see the content.
Select Secure Payment
It's better to use a credit card than to use a debit card because customers will be well protected if your credit card suffers from an issue. Or, you can also use a third-party payment instead of a credit card, like PayPal. As such, the online retailer fails to directly get the information of your credit card.
Stay Conscious While Entering Information Online
You should stay 100% conscious about the personal information you are required to enter as you buy things on a website. If more than a normal amount of personal information is required by online retailers, then it's necessary to cancel your trading. What you need to do is to enter the necessary characters to finish checkout while your payment information can never be stored in your personal bio. If the information is automatically stored, then erase it.
Focus on Any Change of Your Bank Account Statement
Make sure your bank account should be constantly checked to stop any unqualified behavior from taking place. It's a good idea to set an alarm that can send warning information if an unusual account statement is found.
Make Sure All Your Information is Encrypted
Use the website starting with "HTTPS" instead of "HTTP" because the former indicates security while the latter does not.
Check Privacy Policy
Before providing personal or financial information, it's necessary to check the privacy policy of the website on which you're going to buy. Make sure how your personal information will be stored or used.
---