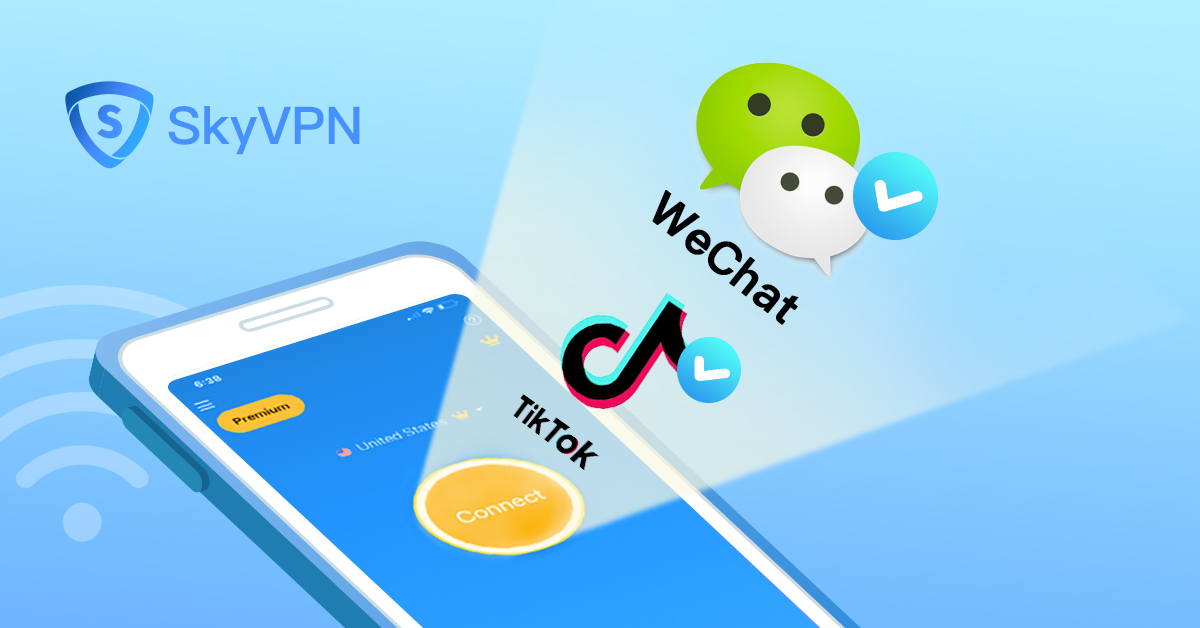 2020 is destined to be an extraordinary year.
Nobody can estimate their daily life would have to be changed by the apps installed on their phones. The recent executive order concerning the WeChat ban did bring people much anxiety after COVID-19.
The concern about TikTok ban in the US has panicked TikTokers much earlier, especially since Pompeo stated "The United States is looking at banning Chinese social media apps, including TikTok" in a press conference and an accidental app issue occurring to TikTok likes and views although they were later clarified and apologized by TikTok on Twitter.

Even though TikTok rocketed so rapidly in popularity during the coronavirus pandemic, the possibility of its ban seems to be approaching closer each day. As a proverb goes: Hope for the best but prepare for the worst. Before the real announcement, there's something that can be done to fully prepare for the possible ban of TikTok.
Although WeChat isn't the Top 1 Used App in the US, Why Is It So Important for Americans?
Do you use WeChat?
WeChat seems so similar to WhatsApp because its basic function is to send and receive real-time messages with contacts. However, WeChat can do much more than that. Users can share their daily life on Moments, which makes it become one of the social media platforms and it contains WeChat Pay with which users can save and use money directly through the app.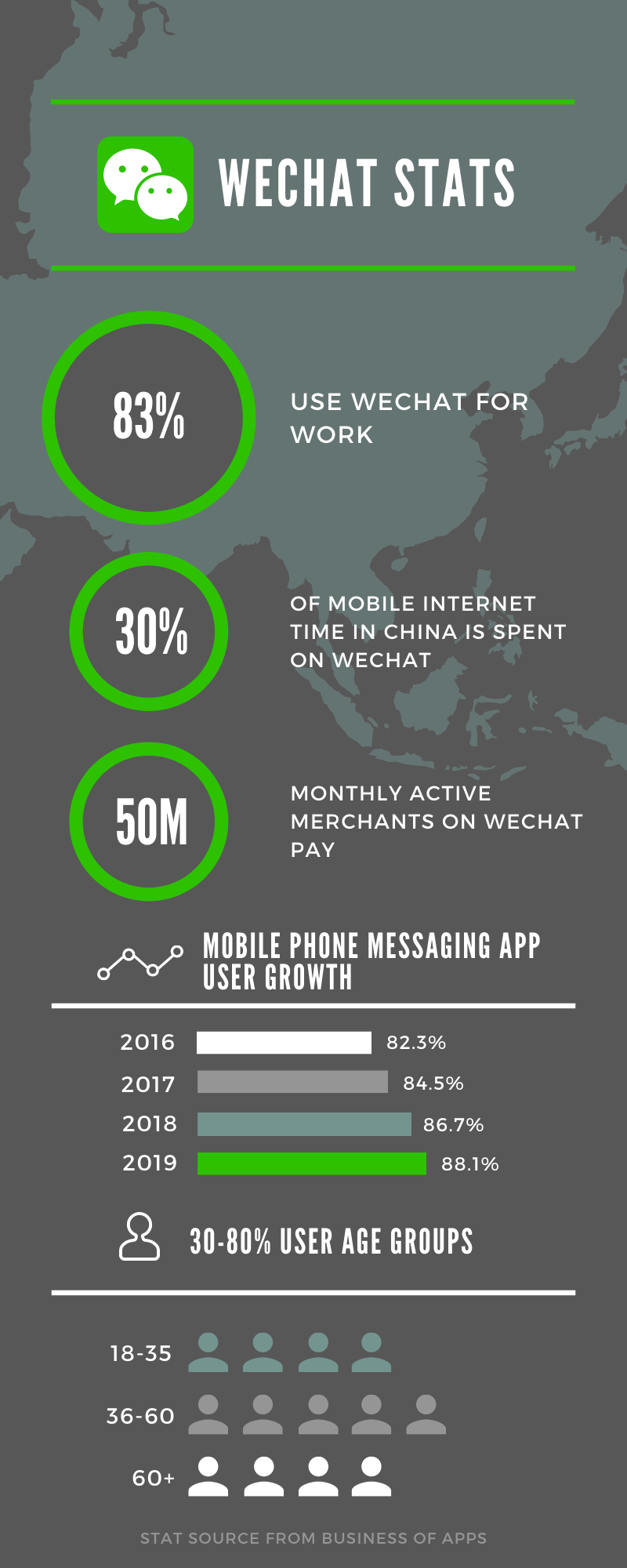 Although WeChat isn't the top 1 app in the US, it plays a vital role in Americans' business and communication because WeChat is the favorite tool for the Chinese.
For users who have trade partnerships with the Chinese, it's not difficult for them to understand the significance of WeChat for Chinese. WeChat is the No. 1 app used by the Chinese. Based on WeChat stats by Business of Apps, 83% of WeChat users use it for work. Put it simply, WeChat is the only way to communicate with the Chinese if you want to make more money from them.
How Popular is TikTok in the US?
Rome is not built in one day, neither is TikTok. However, it doesn't take so much time for TikTok to rock the whole world. Up to now, TikTok keeps 800 million monthly active users worldwide and has topped the list of downloaded apps in 2020.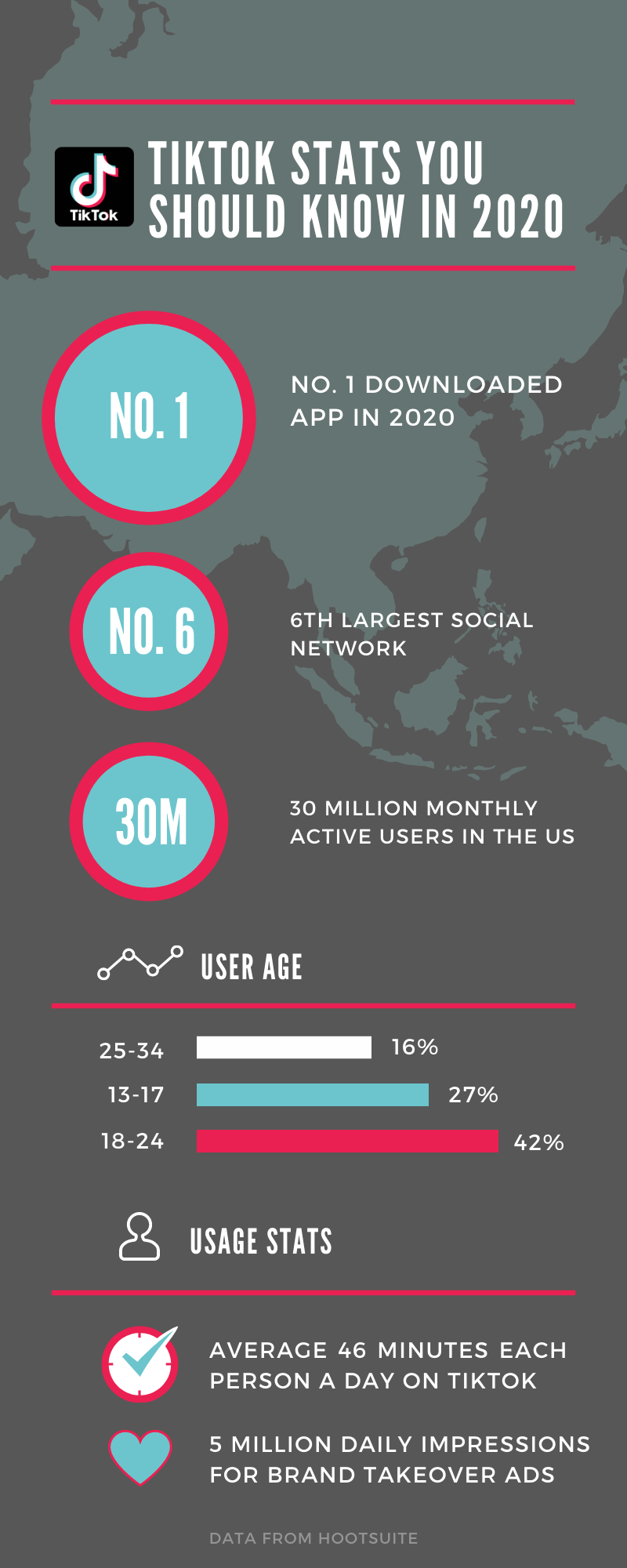 Undoubtedly, any product will become popular at a flashing speed as long as it is accepted by young people, which is perfectly shown in the case of TikTok. Among TikTok users, most are young people aged from 18 to 24. Plus, the coronavirus pandemic has pushed its rocketing popularity since people are forced or choose to spend more time inside for online fun.
Who Will be Hurt by WeChat and TikTok Ban?
To abandon an app isn't that simple, which is especially true if the app to be banned has served you a lot in both business and lifestyle.
Who Will be Hurt by WeChat Ban?
Business People Whose Customers or Partners are Chinese
No matter Chinese customers or partners, the essential goal to communicate with Chinese is to make more money, right? No doubt, China has a large population with high power to purchase everything. According to Statista, China is the second biggest group of Asian tourists to the US, right after Japan. However, in terms of travel spending in the United States, Chinese tourists were estimated to have spent more than Mexican or Canadian tourists, explaining the increasingly important role played by Chinese tourists among other international tourists. Therefore, talking with them in their favorite tool is a perfect premise to earn more money from them. However, if WeChat gets banned in the US, the opportunity will do down to earn more money from them.
Marketers Expanding Their Business through WeChat
As is known, to enlarge business using social media is a must-go path for marketers because it's a simpler way to attract your target customers' attention to their product or service. As a social media platform, WeChat also allows marketers to publish ads so that they can be seen by a wider range of people. If WeChat gets banned, marketers will lose an ad board. Moreover, no matter how large the established WeChat is, it'll be gone sooner or later.
American Chinese Living, Working, or Studying in the US
The American Chinese who are living, working or studying in the US use WeChat with their Chinese friends and contact their family and friends in China. WeChat ban means their broken link with their love. It may be easy for them to switch to another app while it's not an easy task for their Chinese love since it's been rooted in their life.
Who Will be Hurt by TikTok Ban?
Because of the huge number of users of TikTok, if it gets banned by the Trump government in the US, there will be some people being hurt.
Creators or Influencers
Creators or influencers would be hurt most by the TikTok ban. TikTok provides a platform to those people who were nobody before the advent of the short video app. Thanks to TikTok, they become somebody overnight so that they are capable of living themselves by publishing videos on it or monetizing their created content by selling things. Some of them even have received opportunities to audition in a movie or TV series. That may be the best result because they've been so well-known that they don't possibly rely on the app again. But for most creators or influencers, they will be hurt if TikTok gets banned.
Tray Little is one of the them.
Marketers and Business
Up to now, TikTok has become one of the leading social media platforms like Facebook, Twitter, or Instagram so that marketers would like to post advertisements on it due to its large user number. If TikTok gets banned in the future, it'll be difficult for marketers to find a better "billboard" than TikTok based on the current audience number. The commercials shown on TikTok are highly effective for ROI achievement, which is especially true for products that target young people as their potential customers.
Even Ordinary People
Apart from those using TikTok for profits, some ordinary people will still suffer from the absence of this app, especially emotionally. Some dads or mums use TikTok just to record the daily activities, cute words, or important moments of their children. Once TikTok gets banned, they will be hurt as well and most of the hurt derives from their mind. For them, the memories are more valuable than anything else.
How to Prepare for Possible Ban for WeChat and TikTok?
To ban or not ban, that's a question that is difficult to answer.
However, no matter what the result will be, there's so much that can be done to fully prepare for the possible ban of WeChat and TikTok. At least, something must be done to minimize your loss if you're sure to get through.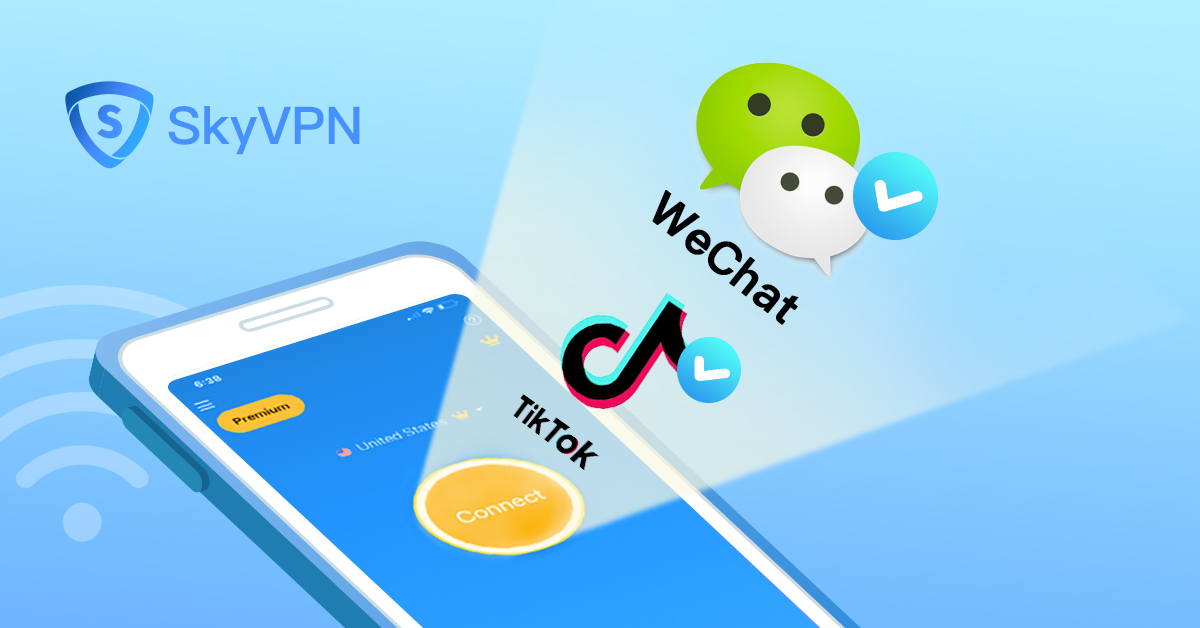 Download and Store Your TikTok Videos in Your Devices or Cloud
TikTok videos are your access to the public and the most valuable materials you should hold in your hands. From now on, therefore, you can gradually download your TikTok videos into your devices or cloud so that they can be used in the future.
Follow the steps below to download videos on TikTok:
Step#1. Open TikTok on your phone and select the video you wish to download.
Step#2. Hit the share icon and select Save video.
Step#3. This will automatically save the video on your phone's local storage.
Use a VPN to Unblock Restrictions for Unstoppable Application on WeChat and TikTok
Using a VPN is the top solution to your unstoppable application on TikTok because it's easy and cheap to use. It's not been anything new to use a VPN to unblock local restrictions. VPN is so familiar to students in campus since it helps them to unblock social media networks and streaming platforms like Netflix and Hulu. So, it's not difficult to speculate their next move towards the TikTok ban. Just beat it!
A VPN can be used to unblock restricted content because it hides your IP address so that it looks as if you're browsing the Internet at a different place other than your real location. Moreover, a VPN can better protect your online security and privacy due to its end-to-end encryption tunnel whose keys are only held in yours.
A VPN costs so little that you are even allowed to use tremendous VPN features for free. Without any cost burden, you can also enlarge your followers around the world. Your talent should be seen by the whole world!
Withdraw All the Money from WeChat Pay
If you still have money in your WeChat wallet, do remember to withdraw it from it to minimize your economic losses. After all, you can't expect to ask for money from a banned app.
Prepare for the Worst and Expect for the Best
People's reliance on the apps installed in smartphones becomes so protruding today that it's increasingly difficult to erase an app as simple as tapping, holding, and cross clicking. On one hand, we should make full preparations for the possible ban of TikTok in case we'll perhaps suffer from economic loss. On the other hand, we should keep confidence in today's technology and globalization extent that the decision will be made after careful thought and solutions are always more than issues.
---