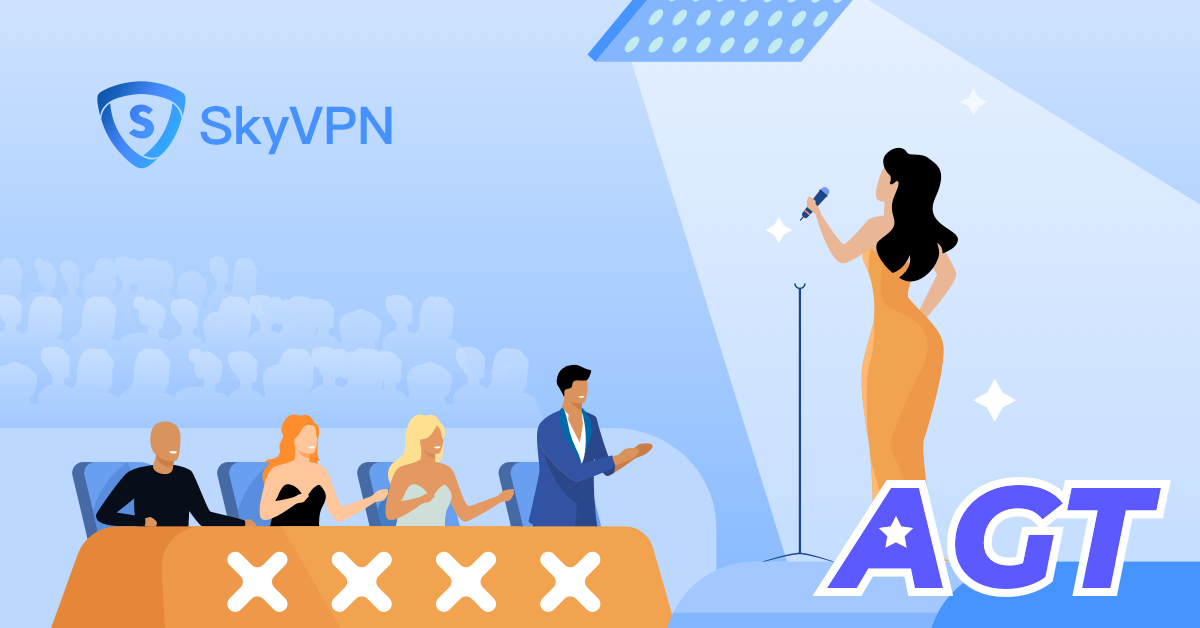 America's Got Talent, also briefly called AGT, has been updated for fifteen seasons. The nation's favourite talent show competition produced by NBC presented the audience with various singers, comedians, dancers, and more performers to keep the whole family entertained while narrowing social distancing.
However, As we can see from its name, America's Got Talent is an American native program, which means that only those living in the US are able to watch America's Got Talent 2021 – but for those living outside the US, it may not be quite so simple. As the show is on NBC, anyone from other places other than the US will find that it isn't being aired simultaneously or fails to be watched due to local network restrictions.
Therefore, this article will tell you how to watch America's Got Talent 2021 at any place.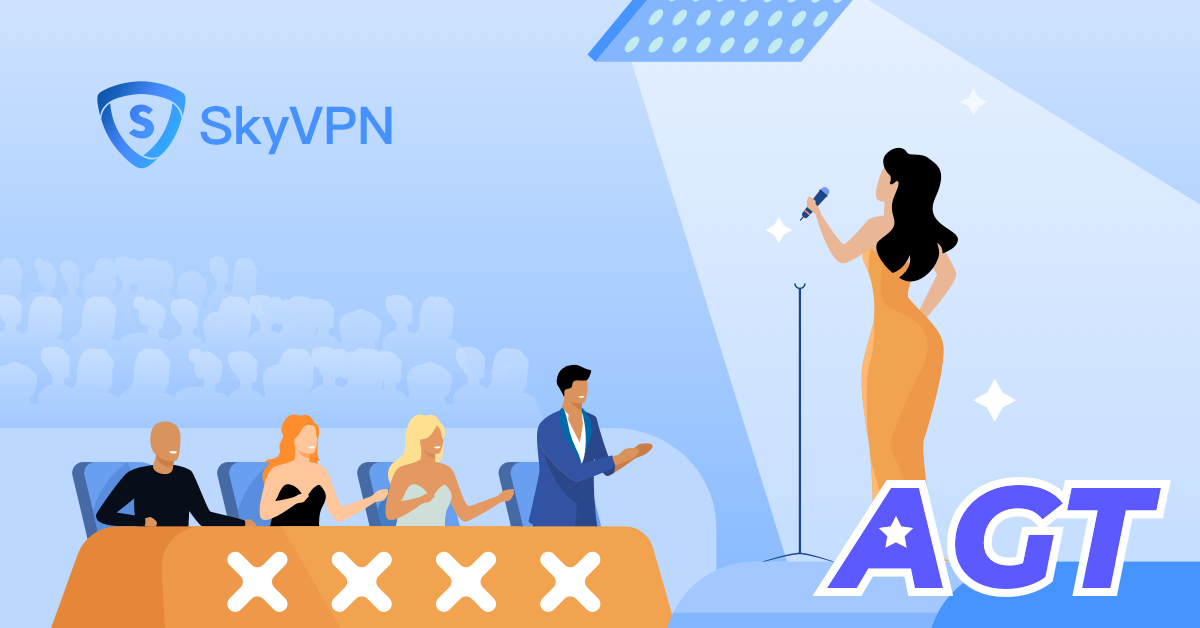 Why is AGT Not Accessible to People Out of US?
The answer is business copyright.
In order to protect business distributors against profit loss, a lot of rules and policies will be set in place to ensure that it doesn't break any copyright laws. For instance, AGT has set geographic restrictions to protect copyright.
How is NBC Able to Block AGT?
Like most other content providers, NBC relies on the location information present within a visitor's IP address to grant or deny access to specific shows and other videos. The IP address acts as your address in cyberspace and can reveal several details, including your city and country, to content providers like NBC. Once NBC knows your location, it can either allow you to access the content or redirect you to the "Content Unavailable" page.
How to Unblock Geo Bans on AGT in 2022?
As it is mentioned above, if you want to watch America's Got Talent from a different country, you have to change your IP address through an IP changing service. For changing the IP address, there are mainly two ways:
Many people rely on VPNs to not only hide their true identity but also to access another country's Internet. When you get your device connected to a VPN, your IP address is masked with another one from the server. As a result, your location becomes concealed from the websites and services you use – they will only see the location of the server you're using!
Use a Proxy
Proxies work similarly to VPNs.
As soon as you set up your web browser to connect to a proxy, your internet traffic will be routed to a proxy server. Your internet connection goes through a middleman server so that websites and other online resources see the proxy server's IP address and not your own.
Both Proxy and VPN can help you to get a US IP address and deceive content providers like NBC. According to the comparison between Proxy and VPN, the latter is simpler and cheaper to use.
If internet privacy matters to you, do not hesitate to use a VPN for it delivers excellent privacy and speed that will help you to enjoy streaming shows online from any location.
Why Do You Need a VPN to Watch AGT in 2022?
Reason#1: Hide Your IP Address
Your IP address is exposing your real-time location when you are watching AGT. A VPN will hide your IP address so the trackers can just see the VPN of the location that you are connected to. If your VPN is located in the US, then it makes it extremely hard for NBC tracking you to figure out where your downloading has actually originated. So, you are free to enjoy AGT this summer.
Reason#2: Guarantee Your Security
A VPN also works great for protecting your online security and privacy protection. When you are about to stream videos from AGT, you cannot avoid entering your login information like your email or password. For example, SkyVPN doesn't keep logging and provides worldwide server locations. Moreover, it equips itself with advanced features to provide customized VPN services to its users, like DNS leak test, kill switch, and split tunnel.
Reason#3: Anonymous Browsing
Your frequent-browsing history will also be tracked. If you enter NBC too often, then you are more able to be a "suspect" in the trackers' eyes. All of your browsing histories will be monitored. A VPN will enable the anonymity of your browsing websites. Therefore, the risks of browsing will be decreased.
What Makes a Good VPN for Watching AGT in 2022?
The above-mentioned three reasons are indispensable for choosing a good VPN. Here are other necessary factors that make a good VPN:
No Data Limit
Watching and streaming TV shows and movies require much data. The more episodes you download, the more data is needed. This is especially practical when they are streaming the videos. That requires even more data. SkyVPN features no throttling to guarantee big data used when watching AGT. What's more, SkyVPN is a REALLY free VPN provider. Users are allowed to get free data from the app by completing tasks like daily check-in, streaming ads, etc.
High Speed Connection
High speed plays a necessary role in watching AGT because lots of data needs to be transmitted between your device and the server. It decides the fluency and resolution of your movie and TV shows. When it comes to VPN connection speed, bandwidth and Mbps should be considered. SkyVPN has unlimited bandwidth to ensure the highest connection speed for users.
Large VPN Server Count
The number of VPN servers is directly associated with VPN service quality. For AGT, it is now only limited to U.S. only. So, you need to make sure the U.S. severs can work in other countries. SkyVPN has special US servers not only for watching TVs but also for playing games like PUBG. Moreover, SkyVPN has 3000+ VPN servers around the world. After a connection has been established, the user is free to bypass the limitations of the rights to access more content like TikTok, Netflix, Omegle, and online gaming.
High Compatibility
A VPN that is compatible with all the devices and platforms is also a must. So, no matter what device you own, you can always use the VPN. SkyVPN has open sources on Android, iOS, and Windows, and you can use the SkyVPN app on multiple devices simultaneously.
How to Watch AGT with SkyVPN in 2022?
It is super easy to use SkyVPN! Just take three steps!
Step#1: Download, set up and run SkyVPN.
Step#2: Connect to a U.S. server.
Step#3: Enjoy AGT wherever you are.
---