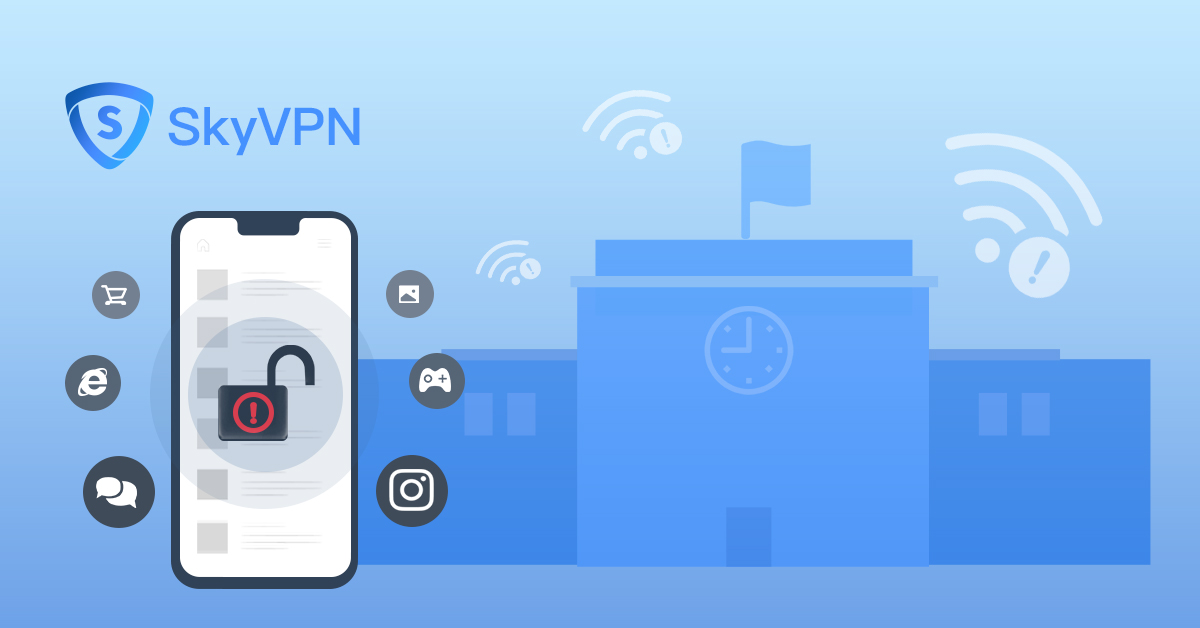 A new semester is about to start. Tens of thousands of students will go back to school with their electronic devices and luggage. Students' phone is an even more essential tool for taking courses because of the special conditions of COVID19. Since most students have no source of income, school WiFi becomes their top choice when surfing online.
Is Your School WiFi Safe? It Would be When Public WiFi is Trusted.
The answer is absolute no. Although the WiFi is provided by a school that is a reliable organization, it plays the same role as public WiFi and is used in a similar environment public WiFi serves.
Similar to public WiFi, school WiFi is used by a huge number of users that get their devices connected to the same server. Some school WiFis provide the networks with required login access while most of them are open, free, and unencrypted for everyone to use.
Even if the WiFi calls for a login, it doesn't 100% ensure itself a secure network since the only encrypted network is truly secure.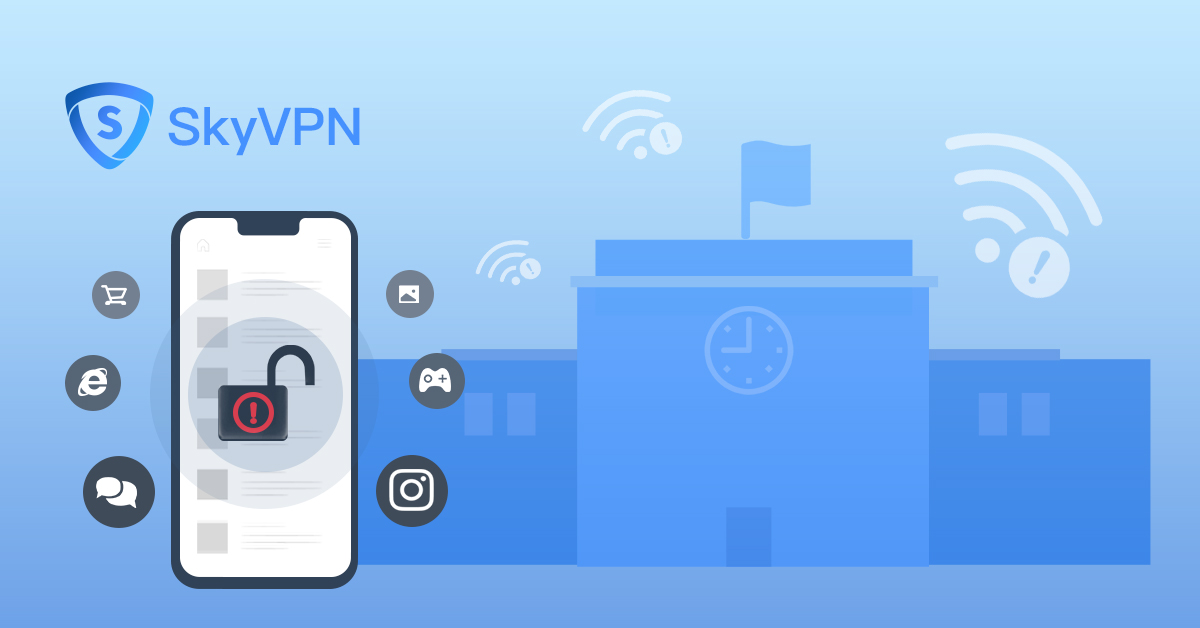 Why is School WiFi Risky?
A Huge Number of Students Use it Simultaneously.
One reason is that you're connected to the same WiFi as thousands of other students. Every WiFi router has a limited load. Like public WiFi, the more students connect to it, the more risk you are going to face.
WiFi Security is Usually Neglected by Campus.
Unlike other organizations such as corporations that have strong awareness of cyber security, schools pay more attention to school cyber security while less attention to students' cyber security.
Many schools offer free WiFi services that are just regarded as an Internet tool. However, the main task on campus is to educate students, so school WiFi, to a certain extent, is not IT or cybersecurity professionals. WiFi security is not the focus here. These WiFi hotspots often skip standard security practices.
Students are So Easy to Become Targets for Hackers.
With so many different students using school WiFi, hackers never run out of new targets. In addition, compared with the working-class, students have fewer social experiences. Hackers can easily snoop in on the traffic and get all students' social media accounts, credit card numbers, email passwords, etc. All the information that is taken by students for granted is, however, the perfect access to illegal profits.
It is Hard to Really Remove Your Browsing Data and Cookie.
It may be a little horrible, but it is true. In fact, hackers can track all websites and apps which you've visited on your phone and get all the cookie data from your phone. Someone maybe wants to say "My phone should be safe because I have already deleted all the history data and cookies in my phone". You will never know that all your data already been updated to the server and it will be recorded.
What Can School WiFi Expose Your Phone Privacy?
Every device on a network owns a unique identifier as your personal ID. It consists of a series of numbers that lead to the connection between your devices and others on the internet. Based on that, others can find your location of both geology and network. Different WiFi hotspots have different IP addresses which clearly shows the location of whom is connecting the WiFi.
Your Browsing Data
Whenever you connect to Wi-Fi on campus, from any device, your school or hackers know exactly which websites you are visiting, which game you are interested in, which comment you are posting, or even which product you are purchasing. So basically, all your online activities when connecting to school WiFi can be monitored.
Here's an Easy Way for Students to Avoid Information being Exposed.
A simple and secure way is to use a VPN! A VPN allows users to create a secure connection to another network over the Internet. Moreover, it can enhance privacy and security during data receiving and information sharing.
How Can A VPN Protect Your Information from Being Exposed?
Mask Your IP Address
When connected to school WiFi in different areas on campus, the IP address will be different. A VPN will work effortlessly in masking your IP address so your real location won't be exposed to your school or hackers.
Encrypt Your Data
As it is mentioned above, your school WiFi is a favorite for snoopers and hackers. Students spend most of their time on campus, so entering the websites or social apps with your account number and password is inevitable. A VPN is able to encrypt the connection between your devices and the VPN server, making it really difficult for hackers to intercept your data or steal your information.
Anonymous Browsing
Your frequent-visiting websites will show your recent status. For example, if you buy something online with school WiFi, and someone may know your credit card password. What's more, it is possible for someone to pick up your package box after knowing your package information. A VPN will enable the anonymity of your browsing websites. Therefore, the risks of browsing will be decreased.
What Makes the Best VPN for School WiFi?
Privacy Guaranteed
Students' phone privacy is the top priority for choosing a VPN. The best VPN lets you stay anonymous and maintain your privacy when connecting to school WiFi by hiding your real IP address and location.
Kill Switch
Kill switch can cut your Internet connection directly as soon as your VPN is disconnected by accident. School WiFi is not stable with sudden disconnections happening every minute. When your VPN connection becomes unstable, the kill switch will automatically cut your Internet connection to minimize the opportunity of data leakage.
Unblock All Websites and Apps
Many school WiFis block certain websites and apps like most social media or online games. However, traditional education and mass media inspiration is equally important for students. They might need to discuss a school task with a friend over Facebook chat, or maybe there is a movie version of a literature work they just have to watch on Netflix.
Use on Multiple Devices Simultaneously
90% of students have not only one device. A VPN compatible with different devices also should be taken into consideration because online security and privacy can be well protected when any device is being used.
Reasonable Prices
Students have no source of income, so the price should also be acceptable. SkyVPN is a real VPN that can be used for free. A common practice of many unscrupulous VPN companies is to advertise fake-free charges to attract customers to their own services. SkyVPN, however, is a completely free-of-charge app. SkyVPN offers 500MB FREE data to try out its services. Except for that, you can earn extra premium traffic in several ways such as watching videos and inviting friends. In addition, the premium you've earned will stay in your SkyVPN wallet forever unless it is spent on browsing.
---