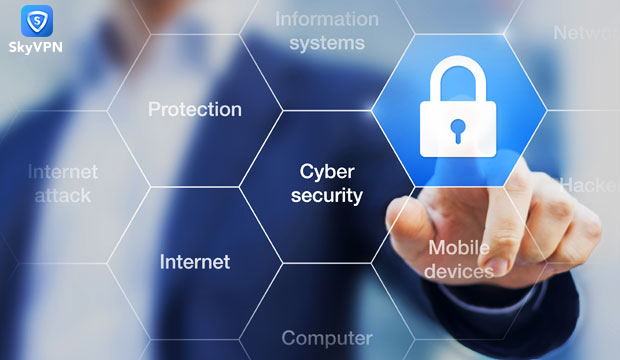 Recently, you may hear some news about the disgruntlement of personal information and data hacking. For this,  you may consider downloading a VPN app to protect your information safe and keep personal privacy when you doing an online activity.
What is your IP address?
Every device on a network owns a unique identifier as your personal ID. It consists of a series of numbers that make the connection between your devices and others on the internet. According to the IP, others can find your device. What's more, a static IP address may be exposed your physical location, and someone can find you in real life.
How does a VPN work for hiding your IP address?
SkyVPN will mask your real IP address before it can be seen by webs and give you a new IP address which you can choose from one of 9 different regions. It will allow you to browse the internet anonymously which means your real IP address, physical location and personal information will stay hidden from web spies and hackers.
You can switch to different servers as much as you like. For instance, if you wanna switch to US server, you can pick the US server and it allows you to bypass firewalls and restrictions in your own country and allow you access to the internet from US region.
The most significant thing for you is SkyVPN can hide your IP address and keep your physical location secret and prevent you from being hacked and tracked online and keep you online secure and private. With SkyVPN, you will own a security environment to surf online and put your online privacy back into your hands.
Get started today at SkyVPN.net
About Us
SkyVPN is a VPN tool that allows you access all apps and websites and protects your online privacy with the fastest VPN Servers. Use it on your iPhone, iPad, Android, Mac or PC.
---