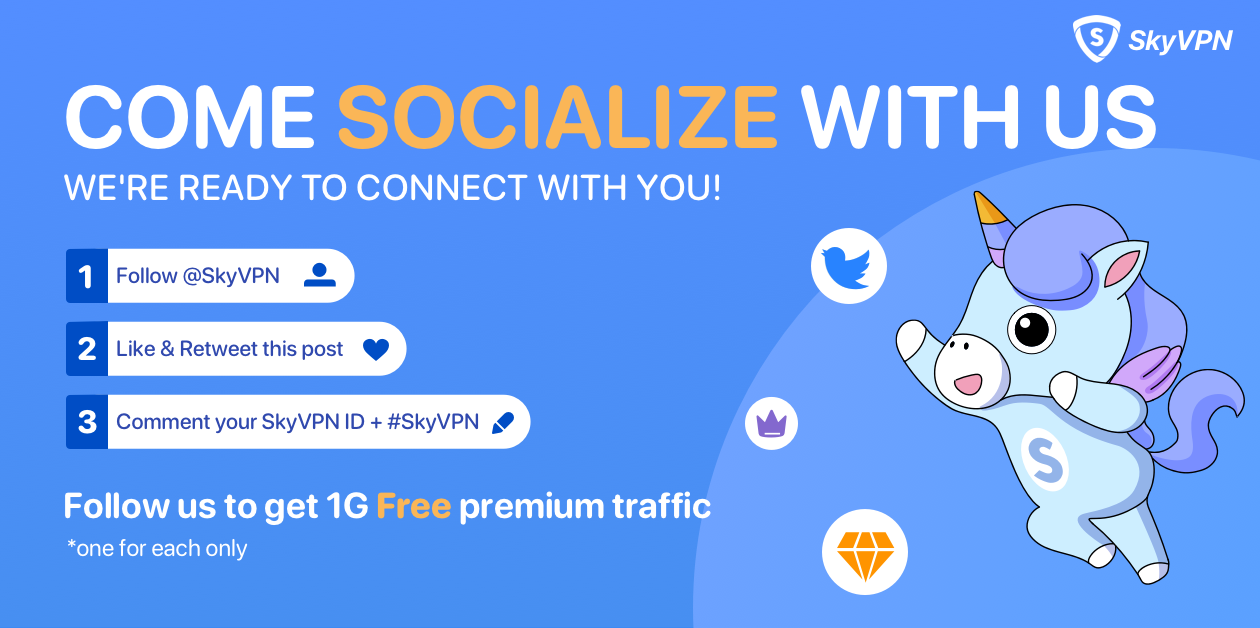 Here comes a giveaway reward from SkyVPN now.
Up to now, SkyVPN has owned 3,500 followers on Twitter, and are you one of them?
If you aren't still, you're a lucky dog because here comes a great opportunity to win 1G premium traffic by following SkyVPN on Twitter.
3 Easy Steps to gain 1G SkyVPN Premium Traffic are introduced below:
Step 1. Follow SkyVPN on Twitter.
Step 2. Like or RT this post.
Step 3. Leave your SkyVPN ID + #SkyVPN on the comment zone. Have no idea what a SkyVPN ID is? Click here.
---
FOLLOW US