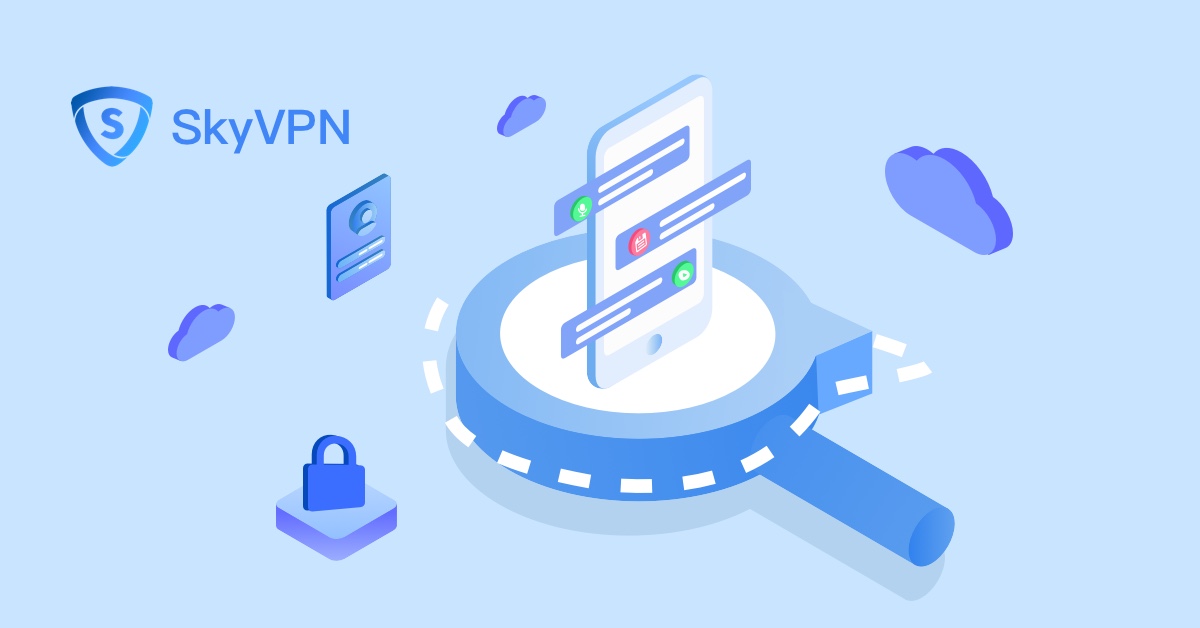 Signal is having a moment.
Signal has hit No. 1 in Apple's App Store after Elon Musk's boosting Twitter "Use Signal".
Existing Signal users must be receiving more notifications than usual on Signal, like "Jack is on Signal" because an increasing number of your friends start to use Signal. Even the Signal server got jammed so that verification codes failed to be received in time because lots of users rush to Signal at the same time.
The latest update of WhatsApp's privacy policy declaring its users' data sharing with Facebook just threw big concern to its users around the world. Therefore, the combination of WhatsApp's new privacy policy release and Elon Musk's boost push people to switch to a new messaging app and Signal is regarded as a NO. 1 alternative of WhatsApp.
Well, is Signal really secure to use? Let's dig into it.
What is Signal?
Signal is a free and privacy-first text, voice and video messaging application that can be downloaded from Apple's App Store and Google Play store and can be used on both mobile and desktop.
Users are able to create an account on Signal as long as a phone number is used. Signal allows users to send and receive text messages, voice or video messages and to gather as a group for instant messaging. Similar with other messenger apps, mems and stickers can be used on Signal for messages.
The leading difference between Signal and other messenger apps lies in its top privacy.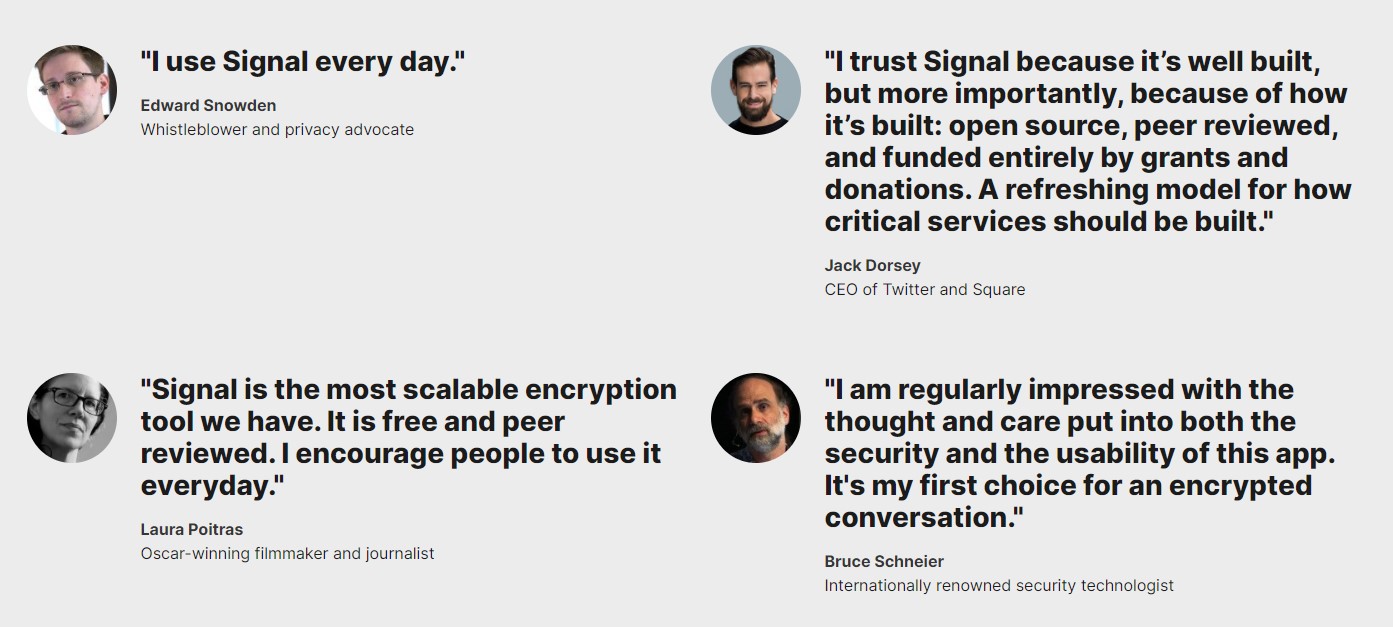 What are the Features of Signal as a Messaging App?
All the features of Signal as a messaging app lead Signal to be the best alternative to WhatsApp.
Security
Signal conforms to end-to-end encryption based on signal protocols that are established by Moxie Marlinspike that is also the CEO of Signal. The end-to-end encryption ensures no third parties or even Signal itself fails to read your messages. On the other hand, Signal protocols are open source, which is good news as well. Moreover, third-party backup isn't supported by Signal, which is beneficial for you to protect your online data. All the data are stored in your local device and if you can't visit it and try to log in Signal in another device, the previous messages will be lost.
Cross Platforms
Signal can be used on multiple devices with operating systems including Android, iOS, iPad, Mac, Windows and Linux. It's easy to use. Signal helps you quickly add Signal friends through access to your contacts.
Totally Free to Use, with No Ads
Signal can be used without any charge. The firm is run by a non-profit organization due to Signal foundation established by Brian Acton that is previously one of cofounders of WhatsApp and Moxie Marlinspike. More important, there are no ads on Signal so that your data will be very secure in Signal and will never be monetized.
Group, Video, Voice and Text Messaging
Signal supports group messaging with at most 150 members. Recently, group video calling feature is added to Signal. All the communications are end-to-end encrypted.
Disappearing Messages
Disappearing Messages is quite a feature in a messenger app. When enabled, messages sent and received in the chat will disappear after they have been seen. The time can be set from 5 seconds to 1 week.
Screen Lock
Signal has the feature of screen lock. A PIN code can be also set to guarantee your account security. Other features concerning your online security protection include screen security, registration lock, relay calls, etc.
Message Requests
The feature of message requests allows you to enable block, delete or accept the messages from the anonymous. Signal allows you to respond with mems or stickers. Users are also allowed to stop screen capture. When it comes to group messaging, group admin can decide who can add members to the group and who can edit group info. To join the group, users' request should be accepted by admin and disappearing messages is also supported in group messaging.
Collected Data
Users' privacy is the top concern of Signal, which is why the Signal messenger app doesn't collect users' data that is clarified in Signal's privacy policy. Nothing will be stored in Signal server but users' phone number or contacts if you allow it to have access to them. Signal is regarded as the simplest app when it comes to data collection.
How does Encryption Work on Signal?
Signal provides end-to-end encryption which essentially refers to the fact the messages are encrypted into a string of characters that fail to be understood before arriving at the receipt. The encrypted messages won't be decrypted by anyone including the developers from Signal until the sharing keys are used between sender and receiver.
The encryption algorithm of Signal isn't privately owned and even not unique. The Signal protocols are open source and can be downloaded on GitHub, which makes Signal securer since the open-source software is publicly supervised by developers and security experts. As open-source software, any bug or issue can be more quickly exposed than privately-owned software.
Is Signal Really Secure? How is Signal Different from Other Messenger Apps?
Compared with other messenger apps, Signal features advantages concerning privacy because Signal keeps no logs of users' data or any messaging data occurring inside the app. That is completely distinctive from other messenger apps like iMessage and WhatsApp that usually stores users' metadata, including who you talk with and detailed information indicating the messages.
The founder of Signal, Moxie Marlinspike, explained that even the government failed to get Signal users' data. What they can get is just users' account establishment date and the last application date, with users' profile, groups, contacts, and other information concerning users' privacy excluded.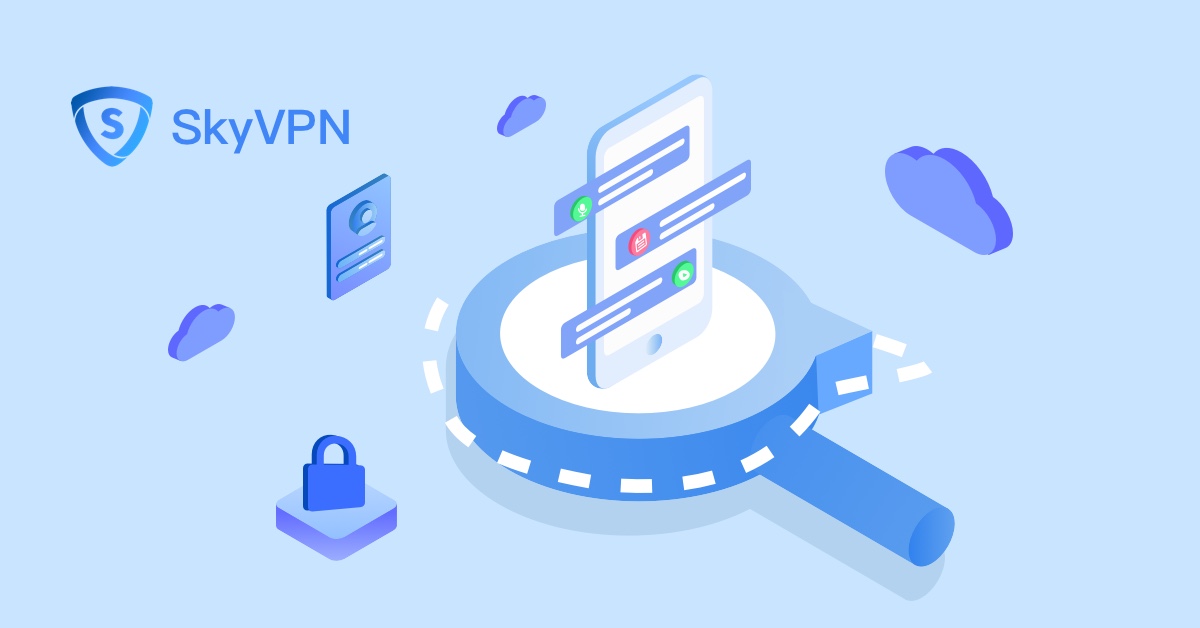 Is Signal Really Private?
Signal is secure on the whole because users' data have been encrypted. Moreover, users' messages can be set to be disappearing messages with them automatically deleted after some time as long as they've been seen. In addition, Signal keeps no log of users' data.
The only information users have to provide to the app is their phone number. It's even said that Signal is trying to provide an encrypted contact server separating the real phone number and usage signal. If this technology works, no traces of users' messages won't be left.
Another reason why Signal is private lies in its status as a non-profit firm. Therefore, no ads are embedded in the app so that no motives take place to track users' data.
How to Protect Your Online Privacy While Using a Messenger App?
Even though Signal is secure to use, it doesn't mean you can use it or any application without any caution. As long as you're using the Internet, cybersecurity awareness should be stuck to.
Use a Virtual Number to Register for Signal
Since Signal is secure to use and protects users' online data private, it still asks for your phone number as you're ready to become a member of it. That's where the essential risk possibly lies. After all, so much of your information is linked with your personal phone number that if the real phone numbers are hacked, your personal data will be in great danger. Therefore, it's wise to use a virtual number to register for Signal, or Signal will be your second WhatsApp.
VPN is the best tool to use for your online privacy protection because it's so easy to use that just a few minutes need to be used with no professional technology knowledge needed. A VPN provides an encrypted tunnel through which your data with the Internet go back and forth so that all your communications with the Internet is hidden from other parties. With a VPN on, you can use the Internet without any concern because it protects you from the very beginning.
Create Strong Passwords or Two-Factor Authentication
Passwords protect your accounts from being visited by other parties and should be well protected. Never use simple passwords or passwords that can be guessed easily like your birth date. Moreover, it's beneficial for you to protect your password if you use two-factor authentication.
Be Cautious about Your Social Media
Most personal cybersecurity risks derive from social media since it's the product you need to visit nearly every day. Take care of each word you release on social media platforms and protect your social media profile against random visiting.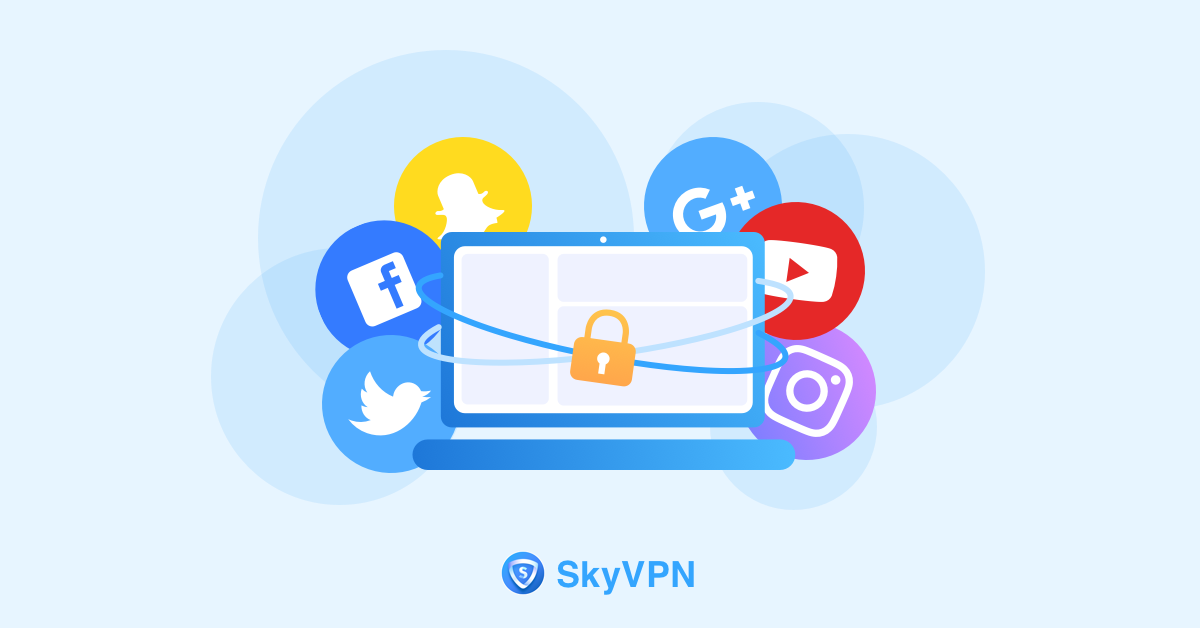 ---