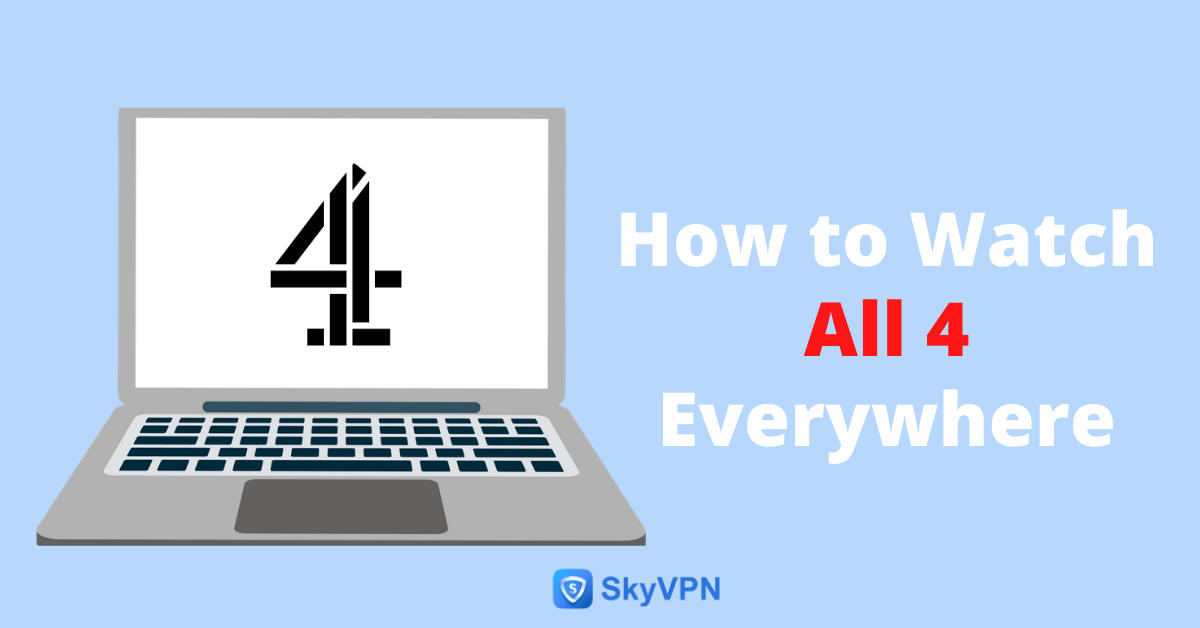 Alongside many other streaming services such as Netflix, Disney+, and HBO, All4 tops the charts as one of the best new content providers of 2022. But, like many of these other streaming services, All 4 employ geo-restrictions that block users who want to access their content if they are resident in countries other than the UK. This means that if you are in the US or India, or anywhere else for that matter, you'll miss out on shows like Made in Chelsea, Best of Borat, and everyone's favorite, The Great British Bake Off.
Instead, the website will pop up with a message saying that "The service is not currently available in your area." This happens for a number of reasons, primarily licensing restrictions, and means that devices accessing the internet from IP addresses in that region are denied access to the service.
To get around this block and unlock All 4 streaming, there's a simple fix. You can download a VPN to bypass the geo-restriction if All 4 isn't available in your location. As we will explore in the rest of this article, a VPN is a secure tunnel that connects you to a server in a different location. This tricks the websites you are visiting, like All 4, into believing that you are located in their country. By doing so, you're able to unlock all the content that would otherwise be restricted. So you'll be back to your on-demand content in no time.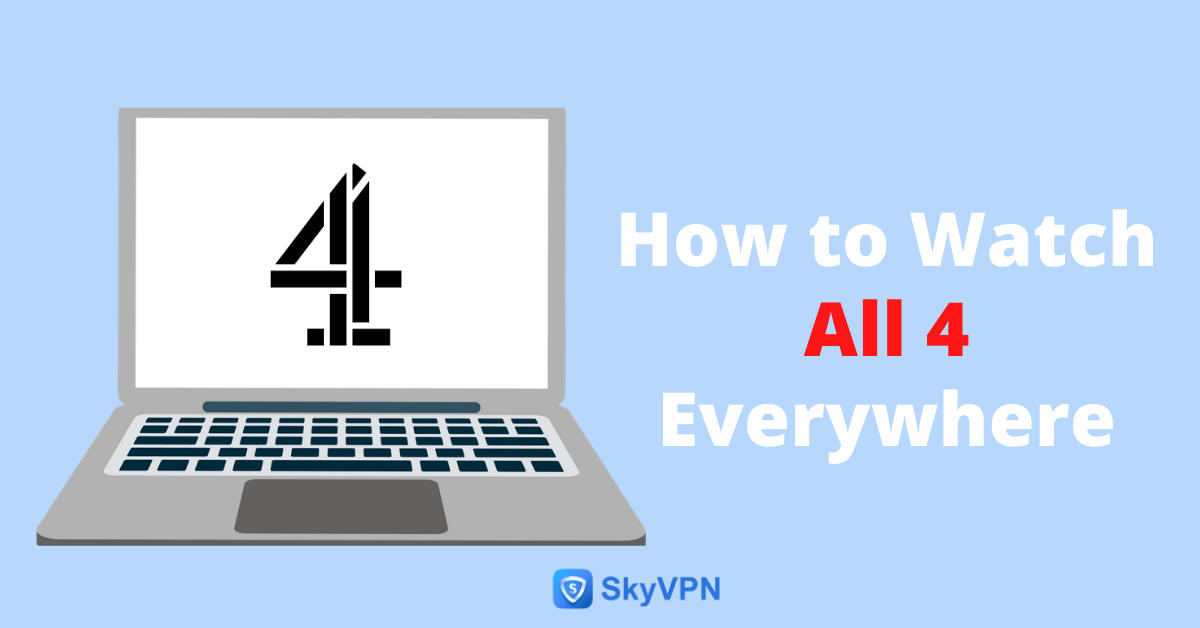 What's So Good About All 4?
Channel 4 is a UK-based television channel that now operates a free live on-demand streaming service called All 4, formerly 4oD. Unlike Netflix or Amazon Prime Video, which require you to have an expensive subscription, All 4 provides all of their content free of charge but shows adverts to generate revenue.
It's one of the most diverse channels in the UK and has access to loads of exclusive content that you can't get anywhere else in the world. It also has loads of other sub-services like E4, More4, 4Seven, Film4 and 4Music, which each offer different on-demand content tailored to individual audiences.
Unfortunately, no matter which of these you want to access, if you're outside of the UK, you'll be restricted from them all and all content published by All 4 won't be available in your location outside the UK. That's because, like most streaming services, the content is governed by a complex set of licensing restrictions that govern who the content can be shown to, for how long, and at what time.
Thankfully, there's now an easy way to get around All 4's region restrictions. You can just use a VPN.
Why You Need a VPN to Watch All4 in 2022
The way that All 4 blocks content is by determining the location of the user based on their IP address. Also known in full as the Internet Protocol Address, the IP is a unique, unchanging address – typically a series of letters and numbers – that identifies a particular device connected to the internet. That means your IP address tells the All 4 server that your location is outside the UK so it's not available for you. If a website can see your IP address, they can work out where you are located and even find out which other websites you have visited recently.
Many streaming services like Netflix, Disney+, and All 4 use the IP address to determine who they block and who they allow accessing their services. But by using a VPN you can actually mask your IP address and pretend you are in a different country.
Here's the way this works. A VPN will set up an encrypted tunnel between your device and a secondary server somewhere else in the world. Normally there are plenty of secondary servers available and you can choose the country that you need, such as the UK. The VPN will then use this encrypted tunnel as an intermediary between you and the website you want to access, tricking it into believing that you are located wherever the secondary server is located. In addition, a VPN gives you loads of other security benefits because it scrambles your data, meaning you're totally anonymous when you go online and can't be tracked down by hackers, advertisers, or even your own internet service provider.
How to Unblock Geo-restrictions and Watch All 4 Using SkyVPN in 2022
There are plenty of different VPNs out there to choose from, but it's important to note a few things.
Firstly, if you choose a free VPN you are likely to have your bandwidth throttled, only be allowed a set amount of data to use, or be spammed with adverts. That's no good if you are trying to stream HD content and you don't want to be interrupted. Secondly, it's possible to get access to premium services without all these restrictions, but most VPN providers will make you pay a subscription fee.
SkyVPN is the only VPN service provider that gives you a premium service free of charge. All you need to do to get set up is follow these steps: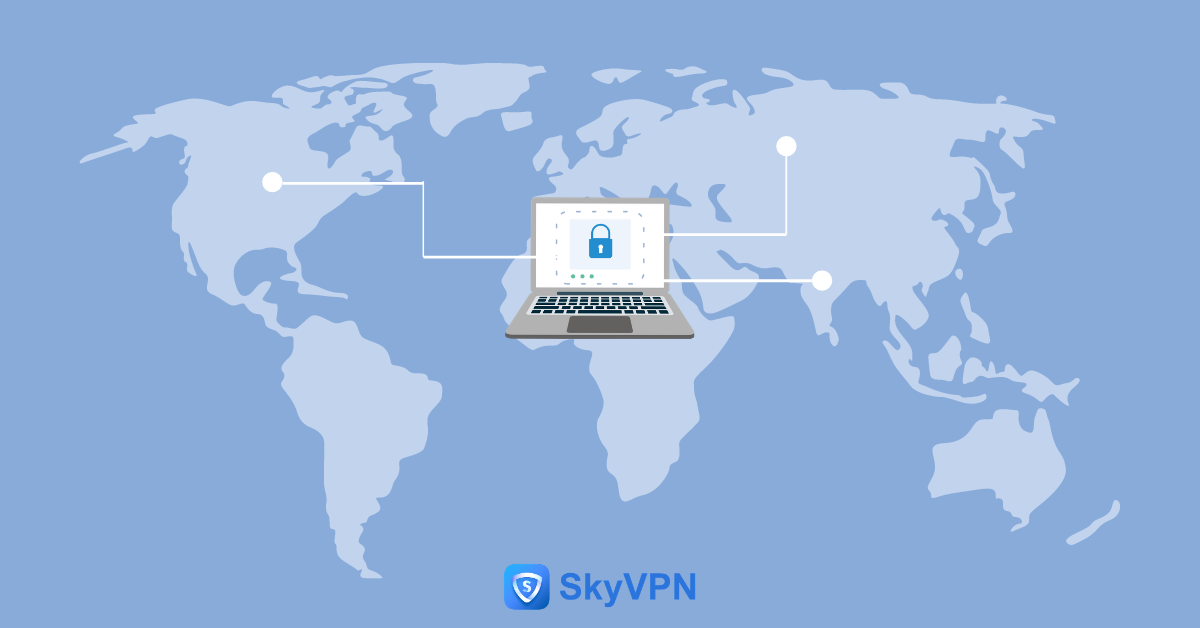 Step 1. Install the VPN on your device.
SkyVPN is free and fast to download. And it works on PC, Mac, iOS and Android.
Step 2. Then open up the app and choose a server location that you want to access the internet from.
For All 4, choose the UK. SkyVPN has over 3,000 different servers around the world all maintained by professional technicians, so you'll never be without a good connection.
Step 3. Simply head over to All 4, sign in, and begin streaming!
With SkyVPN, you'll get unlimited bandwidth, so you can watch as many shows as you would normally be able to in HD. The only limit is the bandwidth of your internet service provider.
A good tip to remember for All 4 is that you'll need to turn off any ad blockers that you have enabled. All 4 won't show its content to devices that are blocking adverts, and a VPN can't help you with that. Also, it's important to note that while it is perfectly legal to watch All 4 from abroad and to use a VPN, Channel 4 doesn't like it and they could try to block your account if they find out. That's why it's essential to use a high-quality service like SkyVPN, which has military-grade security and privacy features to keep you totally anonymous.
What Else Can SkyVPN Do in 2022?
As well as watching All 4, SkyVPN is also great for protecting your security wherever you browse on the internet.
It uses the latest technology and state-of-the-art servers all around the world to ensure its users can always access the internet from whichever location they desire. And its end-to-end encryption tunnel can protect your online privacy and security even if you are accessing the internet from an insecure location such as a public WiFi spot. So no more worrying about prying eyes and data leaks!
To get access to All 4, Netflix, and hundreds of other streaming services fully anonymously from anywhere in the world, download SkyVPN.
---
You May Also Like:
How to Unblock and Stream Hotstar Anywhere in 2020
How to Stream the Queen's Gambit Online if Netflix isn't Available in Your Country
How to Stream Avatar: The Last Airbender on Netflix for Free in 2020
How to Watch The Walking Dead Season 10 Online for Free