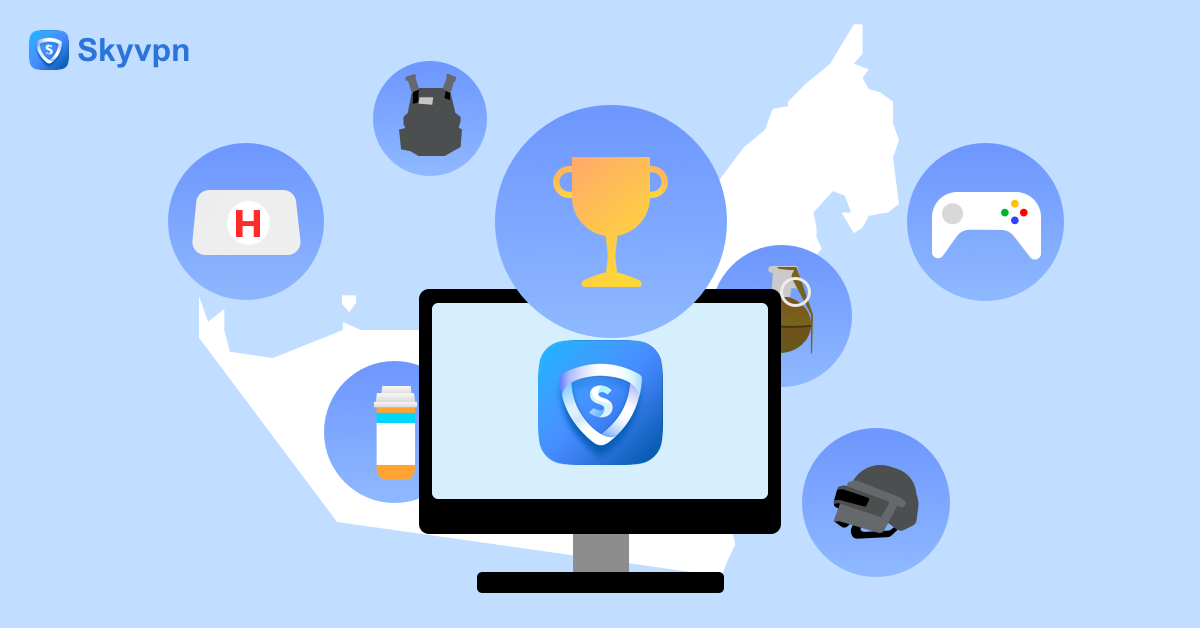 If you've been a video game player for some time, you must know the government of United Arab Emirates has banned many popular video games due to violence and other concerns. The violence concern mainly speaks of children while the banning stops ordinary people from relaxing themselves by video games. Worse still, professional game players' profit will be dramatically cut since they fail to take part in the world-level online game competition. Fortunately, VPN is beneficial to unblock the gaming ban in UAE.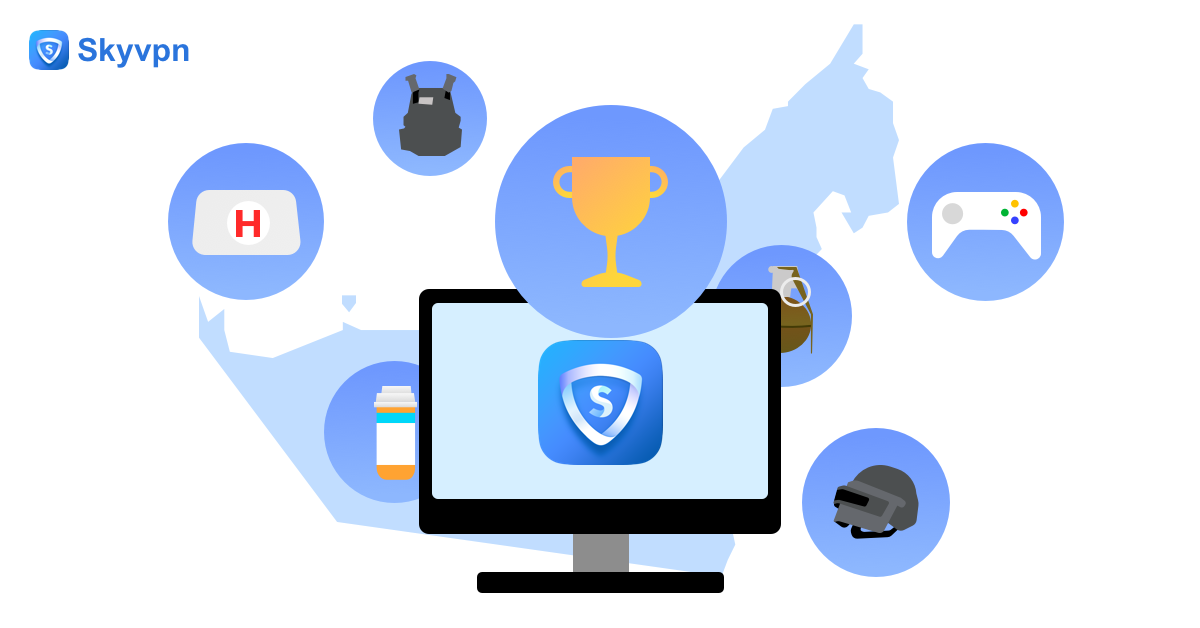 How to Unblock Gaming Bans in UAE?
Video games are released based on different schedules in different countries or regions so that game players aren't equivalently allowed to enjoy the video game. However, if your IP address is changed, your geographical location will be thereafter "changed". Therefore, local gaming resources can be used although you're not truly staying there. That's a VPN do.
What is a VPN?
VPN, short for Virtual Private Network, is an encrypted tunnel through which data can be transmitted without being monitored by third parties or even hackers. It provides a way to protect your online activities from being captured by Internet Service Provider because it can mask your IP address so that your real geographical location fails to be known. Similarly, the hidden IP address can help you to bypass local restrictions including gaming bans.
How does a VPN Work?
As your device gets connected to the Internet through a VPN server located in another place around the world, all the requests sent from your device are regarded as those from the VPN server location. Local government restrictions fail to recognize you to be on the list of banning so you can bypass the ban.
What Contributes to the Best VPN for Online Gaming?
The best VPN fit for online gaming has the following features:
High Speed
High speed is the top requirement a gaming VPN should meet. A large amount of data will be transmitted from devices and gaming servers, so high speed has to be achieved for no delay. Fast VPN connection speed ensures smooth running of the whole gaming process.
No Bandwidth Limit
It's optimal to select a VPN without bandwidth limit for your online gaming, which is especially true when multiple players are online. The more players take part in the game, the more data will be needed. SkyVPN has no bandwidth limit so that players can better enjoy their online gaming.
Security and Privacy Protection
Actually, the essential reason for you to use VPN for video gaming lies in your online security and privacy protection. You just don't see it. The more connections there are, the more possible data breaches will be. In the process of video game playing, multiple devices are connected with each at the same time and it is easier for a hacker to attack user's device or network. The encrypted tunnel provided by VPN hides your transmitted data so that third parties won't be able to see or touch it.
Multiple VPN Servers
VPN server count tells how many selections a user is allowed to choose. Basically, the more VPN servers there are, the faster connection users can reach. Up to now, SkyVPN has equipped over 3,000 VPN servers around the world and the number is still going up, catering to video game players' requirement on both speed and performance.

PUBG Specific Server
Yes, it's admitted that better playing PUBG calls for high speed and unlimited bandwidth. However, the optimal solution to it lies in a PUBG specific server. When a PUBG specific VPN server is used, users are allowed to have the best network performance compatible with the game requirement. Not all VPNs can set a specialized server on their feature list. Luckily, SkyVPN not only sets a PUBG server but a game server as well. Therefore, gamers are quite favored by SkyVPN.
High Reputation
Nothing can directly indicate the best VPN except a high reputation. Owing to more than 20 million users' feedbacks, SkyVPN has been widely called as "game changer VPN". Why? Most users depend on SkyVPN to bypass gaming ban.
Apart from PUBG, What Gaming Bans Can be Unblocked by VPN?
God of War Series
God of War is an action-adventure game franchise created by David Jaffe at Sony's Santa Monica Studio. It began in 2005 on the PlayStation 2 (PS2) video game console and has become a flagship title for the PlayStation brand, consisting of eight games across multiple platforms. Based in ancient mythology, the story follows Kratos, a Spartan warrior who was tricked into killing his family by his former master, the Greek God of War Ares. For more information about God of War, click this link.
Heavy Rain
It's a 2010 interactive drama and action-adventure game developed by Quantic Dream and published by Sony Computer Entertainment. The game features four protagonists involved with the mystery of the Origami Killer, a serial murderer who uses extended periods of rainfall to drown his victims. The player interacts with the game by performing actions highlighted on screen related to motions on the controller, and in some cases, performing a series of quick time events. Click here for more information about Heavy Rain.
Spec Ops
The Line is a 2012 third-person shooter video game developed by the German studio Yager Development and published by 2K Games. It was released internationally in June 2012 for Microsoft Windows, Xbox 360 and PlayStation 3. The Line was banned in the United Arab Emirates because it takes place in a destroyed Dubai. In the game, players can hide behind cover, vault over obstacles, and shoot enemies while utilizing a variety of gadgets. Click here for more information about Spec Ops.
Mass Effect
It's one of the most popular video game franchise. Three installments of the game have been released as of now, and they have been successful both critically and commercially. The original trilogy largely revolves around a soldier named Commander Shepard, whose mission is to save the galaxy from a race of powerful mechanical beings known as the Reapers and their agents, including the first game's antagonist Saren Arterius. Click this link for more information about Mass Effect.
Omega Labyrinth
Omega Labyrinth was released in 2015 by D3 Publisher for the PlayStation Vita. The game follows a group of girls who search for Holy Grail of Beauty to enhance their bodies and looks. For instance, the protagonist, Aina Akemiya searches for the grail to enhance the size of her chest. The dungeon is randomly generated; each time Aina and her accomplices enters the dungeon, its map, monsters, and available items change. For more information about Omega Labyrinth, click here.
---