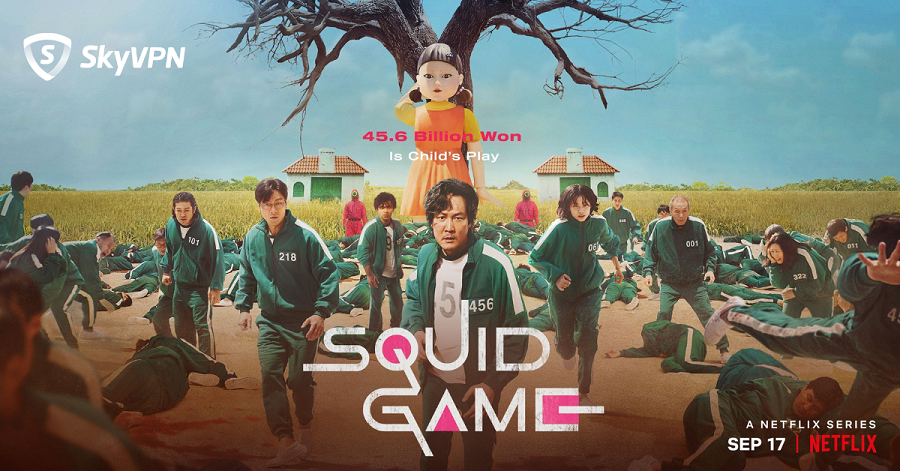 How Popular is Squid Game?
Squid Game is an hour-long series created by Hwang Dong-hyuk. It is a game with a huge bonus that can eliminate all financial problems in an instant – the only problem is that hundreds of people have to die for the windfall to change someone's life. The show follows a group of poor people experiencing different socioeconomic difficulties, from migrant workers to gambling addictions, competing against each other to win 45.6 billion. The game takes on a sinister tone when it reveals that the cost of losing the game is one's life. Squid Game was released worldwide on September 17, 2021, to critical acclaim and international attention. It was the most-watched series on Netflix, becoming the most-watched show in 94 countries, attracting more than 142 million member households in the first 4 weeks of its launch, and reaching 1.65 billion cumulative viewing hours, surpassing Bridgerton becoming the highest-rated show.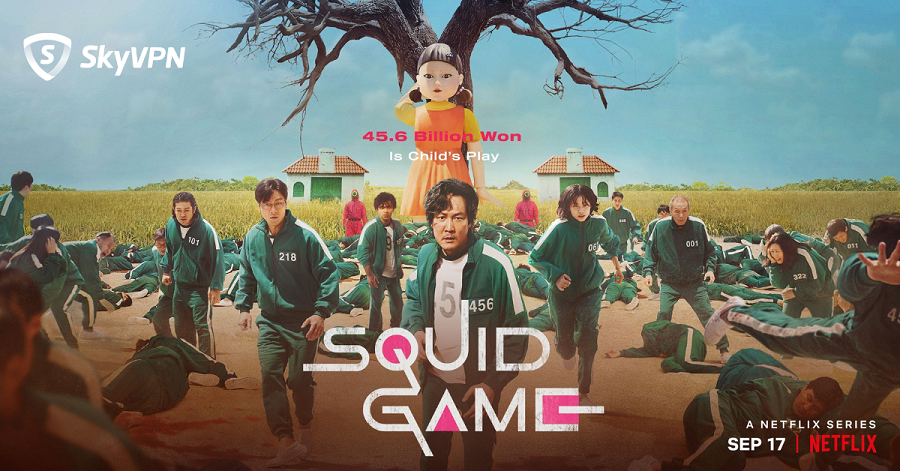 Where to Watch Squid Game?
Squid Game is a Netflix series which is the only platform where the Squid Game is currently being streamed. Squid Game begins streaming on Netflix on September 17, 2021, with all episodes available immediately. Netflix subscriptions include the basic plan for $8.99 per month, the standard plan for $13.99 per month, and the premium plan for $17.99 per month. The number of simultaneous streams allowed for each plan varies 1 for the basic plan, 2 for the standard plan, and 4 for the premium plan. The show will be considered a foreign language show for American audiences because it is written and dubbed in Korean. In addition, Netflix offers dubbing in English, German, Spanish, and French; and subtitles in English, Spanish, and Simplified Chinese.
Outside the US, How to Watch Squid Game?
From consistently great HBO programming to unrivaled ESPN sports coverage and an extensive Netflix library of US content – US TV has something for everyone. However, if you're trying to stream US TV from overseas, you're going to run into problems. US TV content is subject to streaming rights and licensing agreements, which means that visitors from abroad will be geo-blocked if they attempt to stream. US TV channels are usually only available in the US. Of course, you can access a website like HBO Max from any country, but if you're not in the US, the website or streaming app will detect your IP address and block you immediately. That's because TV executives enforce strict licensing agreements that dictate when and where TV shows can be shown.
But it doesn't mean those outside the US fail to stream the popular series. So how to bypass these and watch Squid Game anytime and anywhere? The answer is simple – with the help of a VPN. A VPN can give you a US IP address to open all kinds of excellent US TV content. Not all VPNs are created equally, and in order to truly be able to unblock all the US TVs you want, you need a VPN with the best features. Key features to look out for include: US servers, fast connections, bank-grade security, value for money, ease of use, and great apps for all devices. Using a reputable VPN, you can watch a variety of US TV services on all different devices, such as PC, laptops, smartphones, and even different streaming devices.
A Step-by-Step Guide to Watching Squid Game Online
Follow these steps and you'll learn how to watch Squid Game on the internet.
Step#1. Download and install SkyVPN on your device, iOS or Android, desktop or mobile.
Step#2. Create an account on it and purchase a premium plan.
Step#3. Choose a US server or a special streaming server and tap the "Connect" button.
Then, you will be able to stream Squid Game even if you are not in the US.
Why SkyVPN?
SkyVPN is a Sunnyvale, California-based VPN service provider dedicated to helping you access blocked websites, keep your internet safe, and stay anonymous while you surf the web, chat with friends, shop online, and more. A common practice among many unscrupulous VPN companies is to advertise free bogus fees to lure customers into using their own services. However, SkyVPN is a completely free app.
SkyVPN offers 500MB of free data to try out its service. In addition to this, you can earn additional premium traffic by watching videos and inviting friends. Additionally, the SkyVPN Premium traffic you get will remain in your SkyVPN "wallet" unless used for browsing.
Besides, SkyVPN protects all your online activities from prying eyes. It enhances your internet security by creating additional virtual firewalls when you surf the web at home, at school, at work, or in public.
SkyVPN is compatible with Android, iOS, Mac, and Windows. What's more, you can use the SkyVPN app on multiple devices at the same time. You can watch Netflix movies on your PC while tweeting comments on your phone without needing to register another SkyVPN account for a different device. SkyVPN is significantly increasing your workplace and making your life easier.