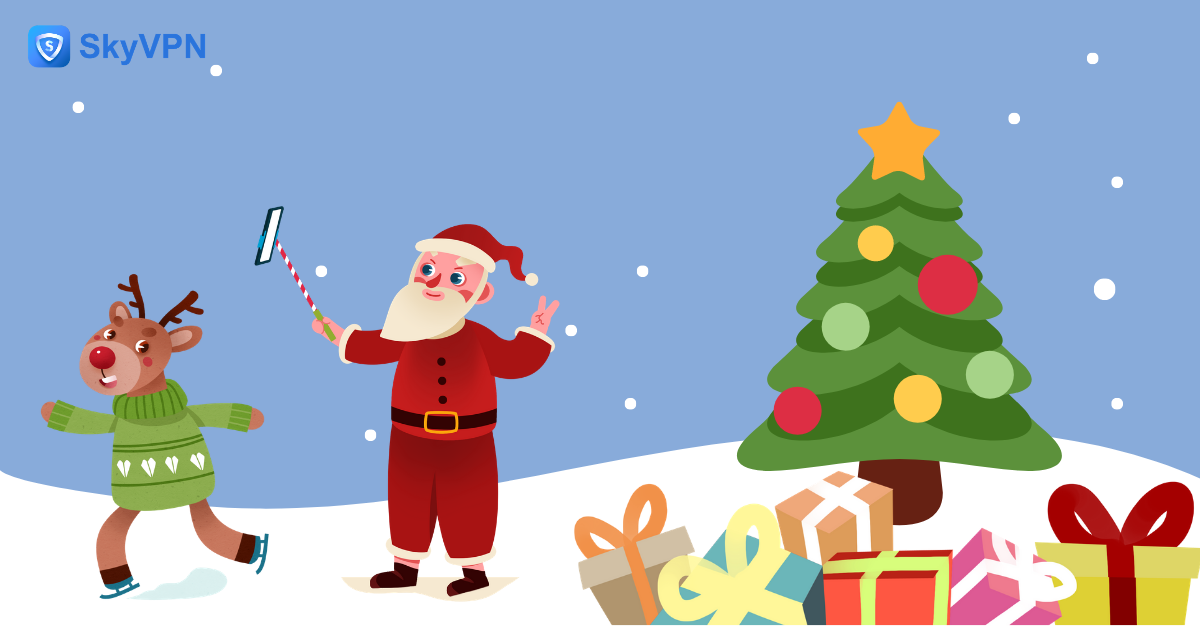 If there were any year without a Santa Claus, it would be 2020.
However, it won't be so serious thanks to the modern technology. Virtual visits with Santa Claus are becoming increasingly popular and numerous websites run such business and it's even difficult to reserve one as Christmas is approaching.
But remember, children are vulnerable to cyber attackers and cybersecurity tips should be learned to prevent children from hackers on the Internet. After all, children are more easily targeted when it comes to a data breach.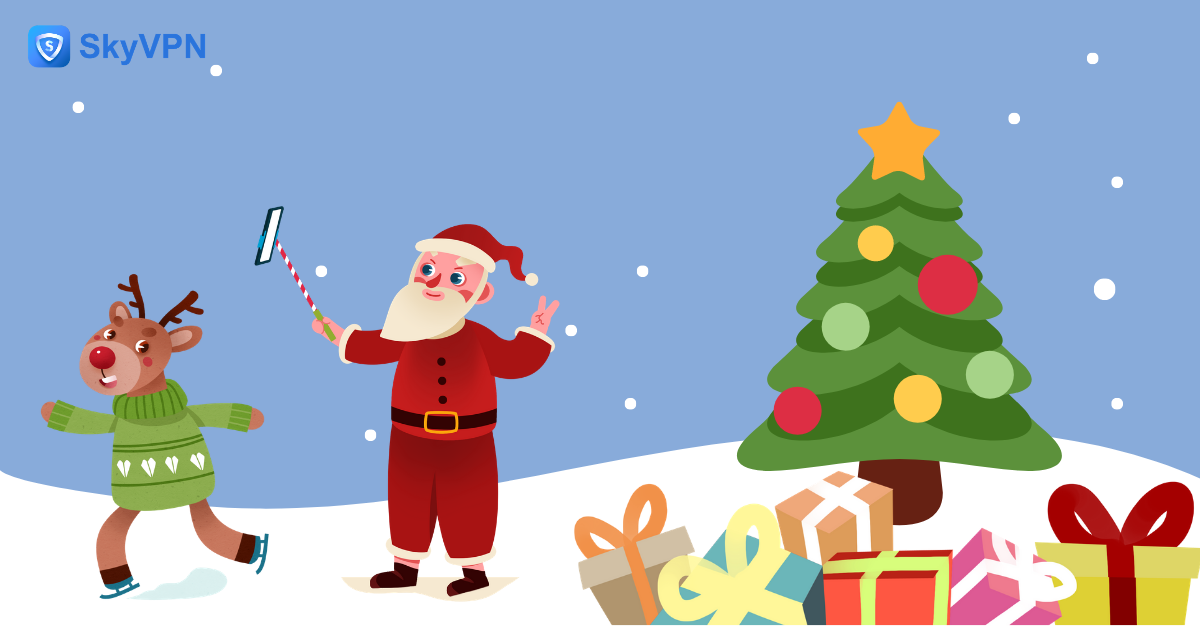 What is Good for Virtual Visits with Santa Claus?
There's no doubt that virtual visits with Santa Claus have become a new trend of Christmas in 2020. Honestly, virtual visits with Santa may be a new way for kids to spend Christmas thanks to the features.
It's safe.
Compared with in-person visit with Santa Claus, a virtual visit is naturally safe. It's optimal to stay far away from crowds when COVID-19 is still on, which is especially for children because it seems children tend to more easily suffer from virus because they are little.
It's convenient and can be done at any place and at any time.
Mostly, the tool used in virtual visits with Santa is Zoom that has been widely used in remote learning, video conferencing and social distancing. As long as there's internet access or even cellular data when a mobile is used, Zoom can be used. Compared with in-person visit with Santa, a virtual visit is more flexible. Moreover, children don't need to wait in a long queue. Once a virtual visit with Santa is reserved, everything will run based on a schedule.
Virtual visits can be video recorded and kept forever.
Due to the convenience and features of Zoom, virtual visits with Santa can be video recorded so that the wonderful memory will be kept forever, shared on social media, and can be watched at any time. Moreover, magics can be seen on the virtual video because Zoom has numerous effects, virtual background and other interesting features.
Children are More Vulnerable to Hackers than Adults.
When adults stop children from using the Internet at an early age, they know everything about the hidden risks on the Internet.
Compared with adults, children are more vulnerable to hackers because of their low cybersecurity awareness, full curiosity towards the Internet and unlimited reasons to use the Internet including online gaming, social media, or even just imitating their parents etc.
Unlike adults that may think for some seconds before clicking, children are "brave" enough to click all buttons without any thought as long as they are attracted. That is the nature of children, to explore.
Moreover, children are so careless about their own or their family's personal information that they would like to give out any information as they register for accounts on any website. No doubt, it's extremely easy for your personal information to be leaked during this whole process.
If no cybersecurity preparations are made before your children's virtual visit with Santa, there'll be many opportunities for hackers to steal your personal information.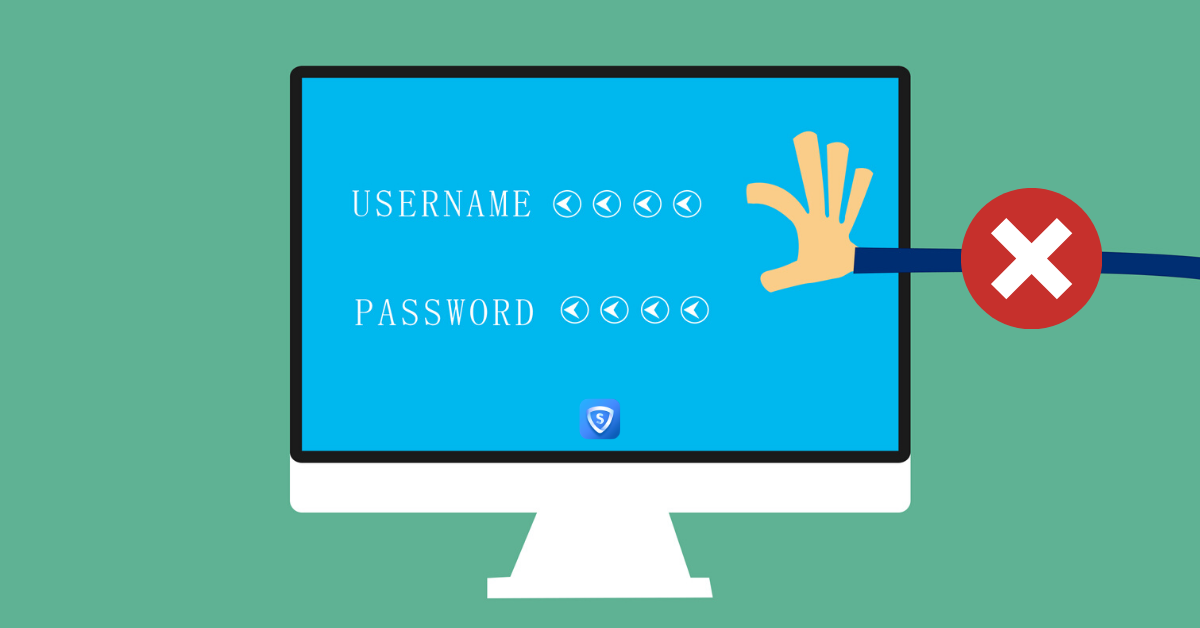 Some Easy Tips Helping Your Children Safely Virtual Visit Santa Claus
Tip#1. Ask your children to verify before each click.
Verify before each click, which should be the first lesson you teach to your children once they are allowed to use PC or the internet.
Tell your children to be super cautious about the pop-up windows that may display attracting images, too-good-to-be-true discounts or a video calling request from Santa Claus. If they really want to check them, make sure you are notified.
Never believe you won't be the target of cyberattacks. It's the truth that you may have suffered from cyberattacks, but you don't know. If your personal data is breached, it's mostly possible that you aren't aware. As soon as you know that, here comes the tragedy.
Tip#2. Hide your email icon and stop your children from the access to your email.
Phishing emails are a leading cyberattacks. As a matter of fact, 92% of cybersecurity issues derive from emails, which is why precaution measures should be implemented by the whole family, especially when a PC is shared by all members.
Hackers pretend to be someone you trust in phishing emails, like banks, mobile companies, the government, or even your friends and family.
Maybe you've been so familiar with the tricks, but your children may not. Do hide your email and stop your children from access to your email. As such, random clicks on phishing emails can be avoided.
Tip#3. Security freeze or monitor at least your children's credit report.
Children's identities usually become a target of hackers because they have such a clean credit report that can be abused at any will. Even though they are abused from time to time, it's difficult to find them out because children's credit reports won't be used until they are 18, ready to enter college. Cybercriminals can take out credit cards in their names and live largely. Children will rack up debt unnoticed until they are denied a college loan because they're somehow $1 million in the hole.
As you security freeze or monitor your children's credit report, at least you don't need to worry about the identity theft of your kids.
Tip#4. Clean up your social media contacts and only leave your real friends or family.
Since you or your kids are very excited to have a virtual visit with Santa Claus, the information will possibly be shared on social media. It would be so dangerous if your visit were known by too many people since cybercriminals would pretend to be your virtual visit link and seduce you to click it.
It would be the same for virtual visit sharing on social media. When your virtual visit is completed and some video clips are shared on your social media, the information might be abused by cybercriminals as well. They would possibly pretend to be a customer service of the provider of your virtual visit with Santa and ask you to complete an after-sale questionnaire through a given malicious link.
Tip#5. Use HTTPS and a VPN.
Do you notice the "HTTPS" at the beginning of the website you want to go to? The website with such a beginning is reliable and trustworthy and you can visit it without any worry. If a website has no "HTTPS", then you should be more careful.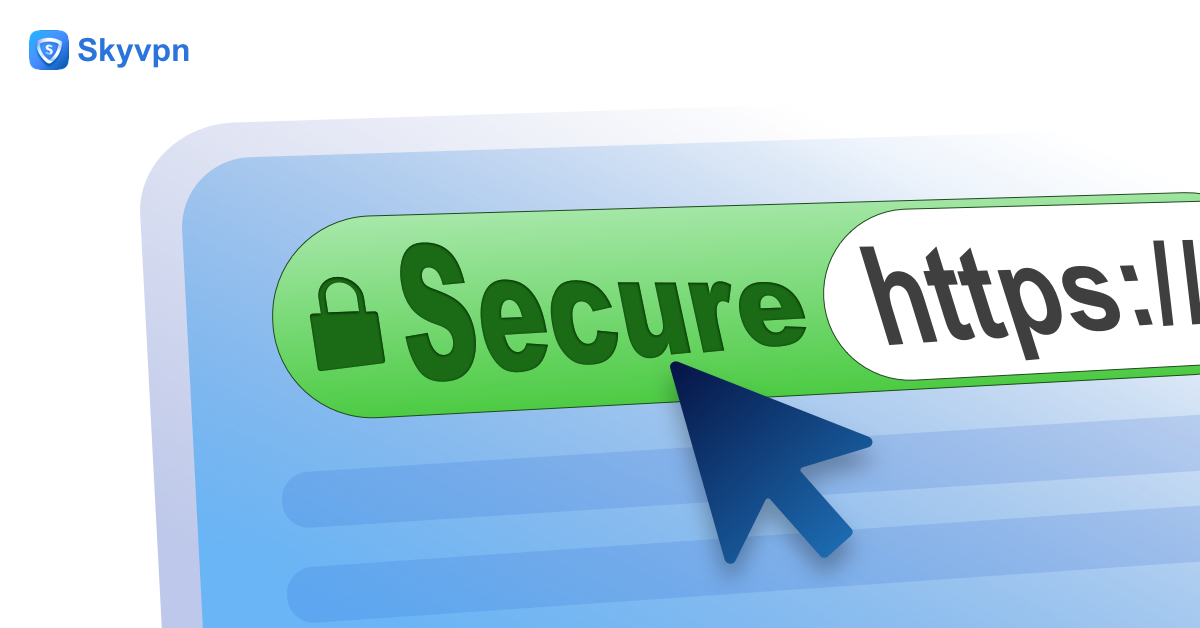 The "HTTPS" only stops you against malicious websites while a VPN covers all the content between your device and the Internet because an encrypted tunnel is established to hide all your communications with the Internet so that all your personal information can be well protected.
A VPN is a cure-all when all the above measures fail when it comes to your children. It's the easiest way leading to cybersecurity.
The last word, children will be quite excited to have a visit with Santa Claus even if it's a virtual one. However, cybersecurity tips will guarantee their visits to be a really happy ones.
---