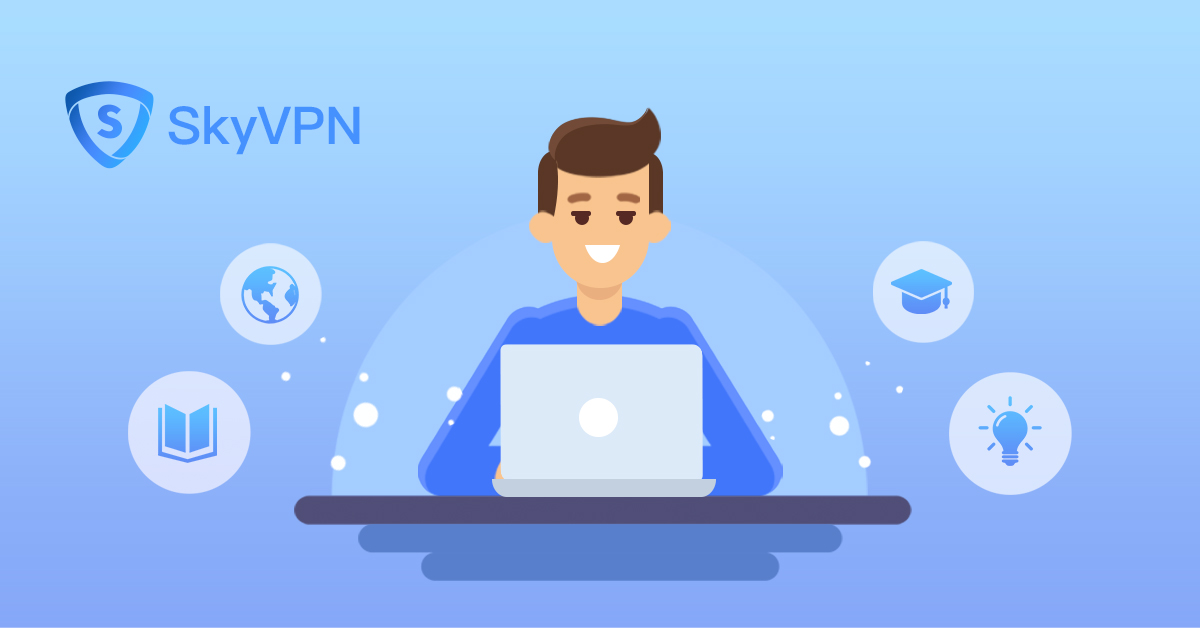 Back to school season is around the corner, but it's quite different this year. Since US hits 3 million coronavirus cases that are about a quarter of the world's total, it's becoming increasingly difficult for local governments and schools to make a "neat" reopening decision. Most districts pick up remote learning or blended learning of half a week at school while the others at home. After all, it's much easier for viruses to spread at campus than at other places because many students need to spend a lot of time in classrooms that are limited space, and children are hardly aware of the seriousness of the virus without special notice on sanitation.
As a different style from traditional learning, online learning has its own advantages and disadvantages and how to better prepare for it will make a difference in learning results.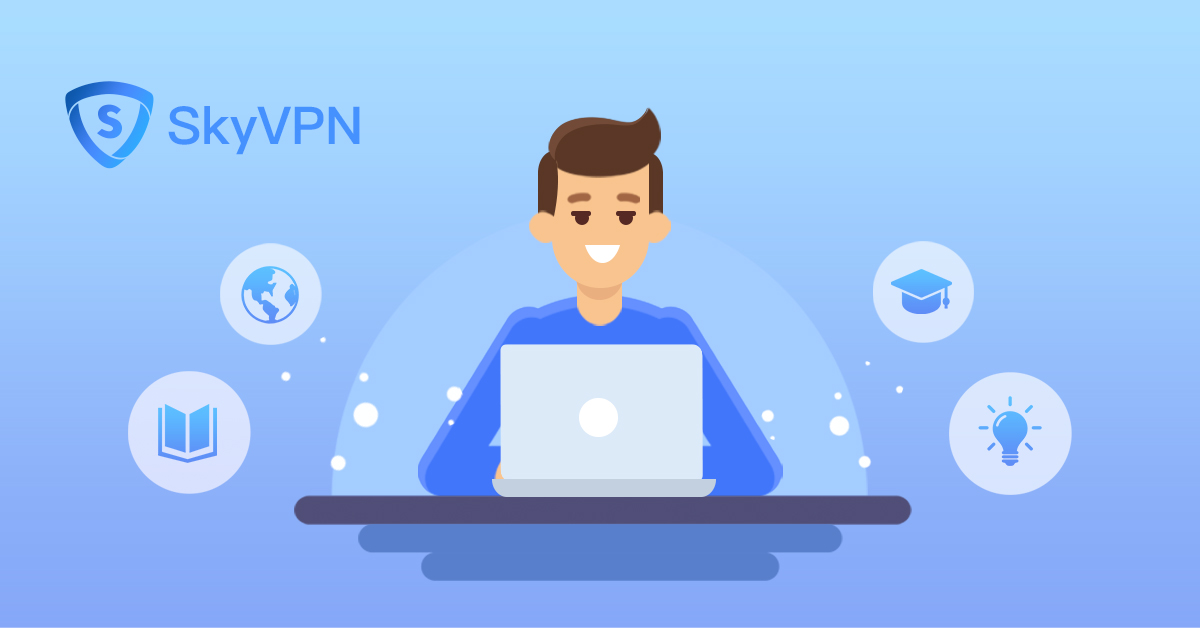 Advantages and Disadvantages of Online Learning
Online learning, also called virtual learning, web-based learning, or e-learning refers to the learning that is implemented through the Internet and computer. Different from traditional face-to-face learning, online learning is a product being created after the advent of the network. Recent days have witnessed the uprising of online learning due to the outbreak of coronavirus pandemic that forces people to stay at home to stop it from spreading.
Advantages of Online Learning
High Flexibility
Online learning can be instantly done whenever the Internet can be accessed, and devices (both hardware and software) are available. Virtual learning doesn't call for a fixed venue and supplies, that is, a classroom and a blackboard, desks, chairs, etc. As long as both a student and a teacher agree on a date and time, online learning can be immediately started. The online learning classroom can be any place with a quiet environment.
Much Fun
Online learning provides numerous activities or games to students so that they are allowed to learn knowledge with more fun than the traditional way of learning. In addition, some abstract knowledge can be learned only by way of video or games like physical theories.
Save Time
Online learning saves time for transportation and commuting. As long as a computer is powered on with WiFi connected, knowledge will be able to be learned immediately. You don't need to take extra time for transportation, also increasing your security and easing your trouble.
Disadvantages of Online Learning
Traditional learning fits everyone and every subject while online learning doesn't.
Face-to-face studying has such a long history that it can date back to ancient times. Based on human's experience on learning and achievement, traditional face-to-face fits everyone and all subjects. However, online learning doesn't fit all subjects. For example, when you study dancing or swimming, online learning will be a bad idea. It won't work at all. You'll never really learn how to swim or dance in front of a screen.
Maybe you can learn how to dance to a song through TikTok or YouTube, but if you want to be a real dancer. A short video won't make it.
Online learning asks for higher requirements on learners than traditional learning.
Online learning is suitable for learners who have a specific and clear learning target, mostly grown-ups who are self-disciplined. For children, however, nothing can interest them more than a computer screen, which won't lead to the advantage of online learning. A computer usually distracts their attention so that children fail to focus on knowledge. Therefore, when children must implement online learning at home, their parents should play a role as a teacher assistant whose responsibility is to keep children's attention on knowledge acquisition instead of the screen alone.
Full Preparations are the Key to High-Efficient Online Learning.
To get high-efficient online learning, the essential key to it is full preparations. Full preparations should be made from two aspects: necessary tools for e-learning and necessary actions to be made for e-learning.
Necessary Tools You Need to Prepare for E-Learning
For the smooth running of virtual learning, you should, first of all, prepare all tools including:
A computer
It can be either a PC, laptop, or tablet. If you have multiple children, it's best to have one computer for each child in case their respective online learning starts at the same time.
Internet Access
The Internet is a must-have tool for virtual learning since it's the Internet that makes learning virtual. It should be noticed that not all Internet access is OK for e-learning. Because online video and voice are needed, the high connection speed is called for by the Internet. To get a higher bandwidth for your Internet, you can use a VPN that sets no limit for bandwidth.
A Video App
You need a video app for virtual learning because children need to see the teacher's images and listen to the teacher's voices. Since the outbreak of COVID-19, Zoom has been dramatically downloaded and used for remote work and learning. Of course, some schools also specify a video app other than Zoom.
Economic Supplies
Apart from computers, you should prepare economic supplies that make computers run smoothly like headphones, speakers, patch panels, adapters, etc.
Besides the listed items, you should ensure there's a room, especially for online learning so that your children can take it seriously and can focus on their studying. Therefore, compared with ordinary back-to-school costs, parents this year will spend more than ever before.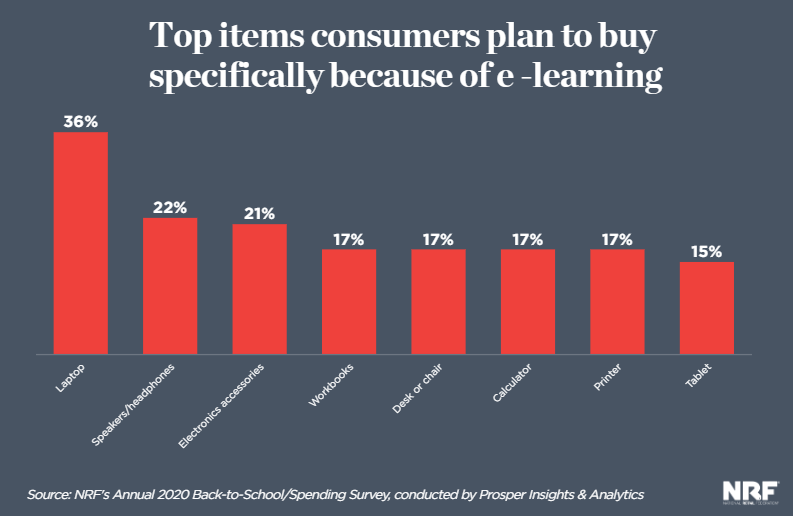 Necessary Actions You Need to Make in Advance for High-Effective E-Learning in 2021
#1. You need to know or let your children how to use the devices and software for online learning.
It's important to exactly know how to operate the devices and how to use the online video software. At least, you should know how to implement basic functions like the camera on and off, microphone on and off, or how to enlarge the picture. For children at a higher age, you should let them know how to do that and they will be delighted to do so. After all, children are interested in all electronics.
#2. You need to create a neat and relaxing environment for your children and it's better that it's specially prepared for online learning.
Although web-based learning calls no requirement for a venue, it doesn't mean that a venue isn't important. However, the environment is of great significance to the efficiency of online learning. The environment you establish should be neat and relaxing and away from snacks and toys so that children can focus on learning instead of other distractions.
#3. You need to prepare all materials necessary for online learning.
Keeping all the materials within your reach is beneficial for saving time when online learning is on. In the case of e-learning, the time allocation of a lesson isn't decided by the teacher that can control how time is allocated in classroom teaching. In the case of online learning, time allocation in a class is determined by both parties (teachers and students). Put all things within the reach of your child and time will be dramatically saved.
#4. Learn and let your children learn remote instructions very carefully.
Generally speaking, remote instructions are usually provided by the school so that everyone can clearly know what to do during online learning. So, it's extremely necessary and important to read the instructions before remote learning starts.
#5. Determine a consistent schedule of online learning with your children and rigorous conform to it.
Students have a timetable at school so that all their classes will be implemented based on that. Online learning calls for it too. A timetable should be created and agreed upon by children so they can abide by it strictly.
---