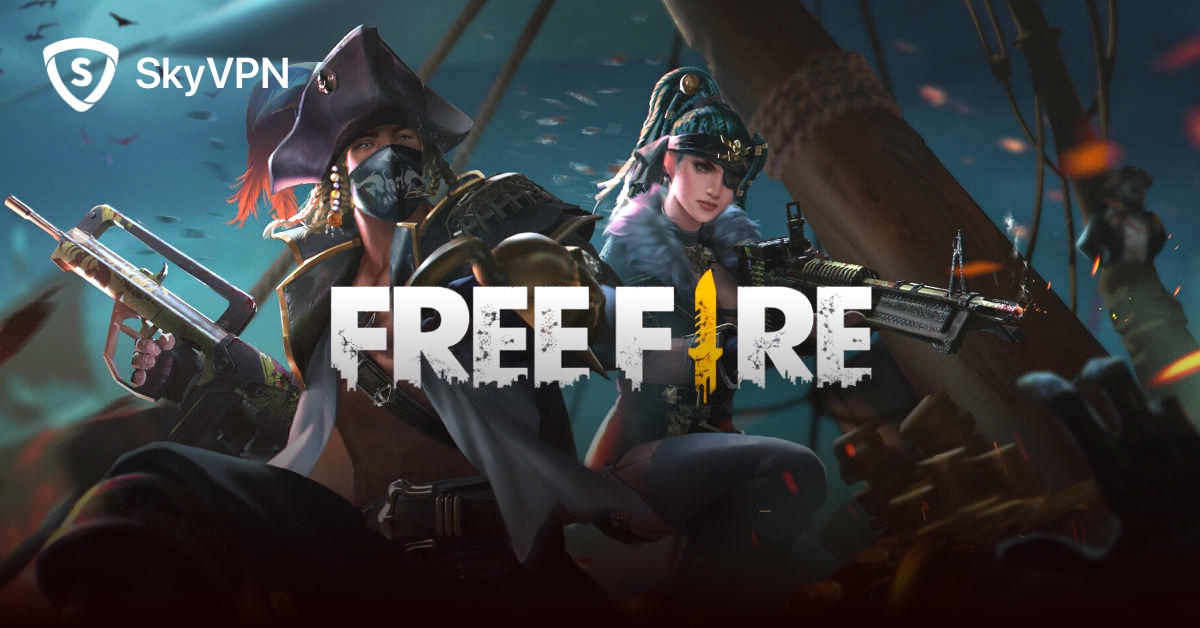 Are you one of Free Fire gamers? If you're a pro, you must know the necessity of a Free Fire VPN for a Free Fire gamer. Let's dig into it.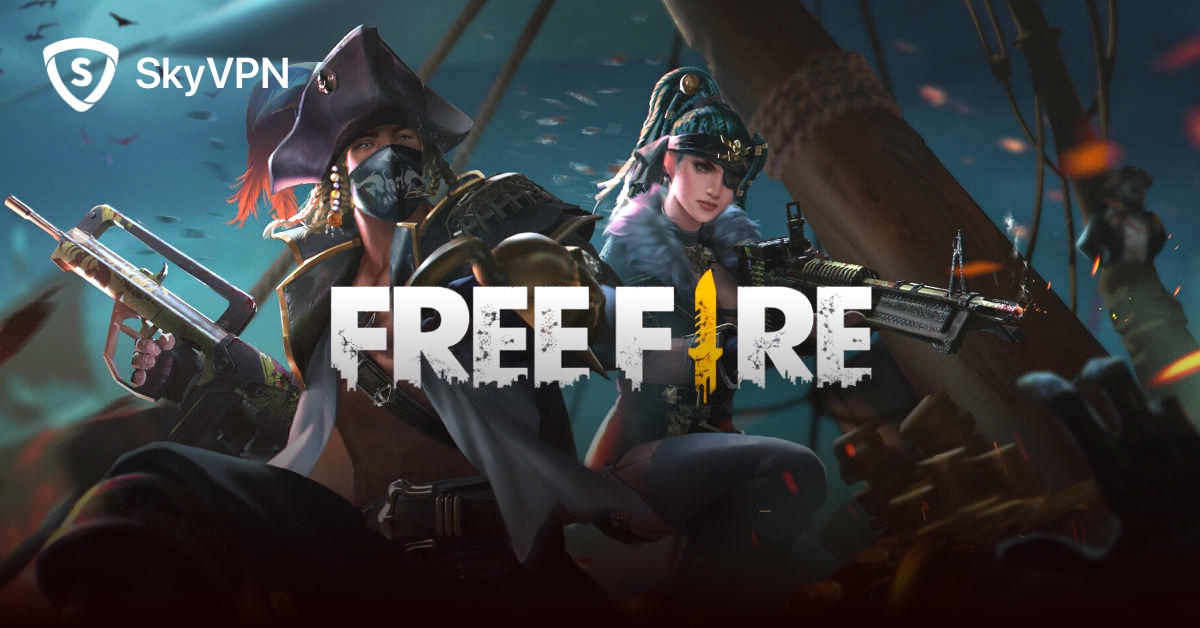 What is Garena's Free Fire and How Popular is It?
Garena's Free Fire is one of the most popular battle royale games for online gamers around the world. Developed and published by Garena, Free Fire is available on both Android and iOS operating systems. The year 2019 has won Free Fire "Best Popular Vote Game" reward from Google Play Store.
By July 2021, Free Fire has hit 1 billion downloads on Google Play Store and the year 2020 saw its daily active users to be as high as 80 million. Free Fire is dominating the royale game market because of the following reasons:
Free Fire is easy to play and win.
Free Fire is compatible with low-end devices.
Free Fire has a unique cast of characters.
Free Fire makes players feel special and provides unique content for special regions.
Free Fire is so active in social media and YouTube.
Free Fire provides unique updates.
Free Fire owns a gameplay style and user interface friendly to gamers.
Free Fire expands e-sport's reach.
Why VPN is a Must-Have Tool for Free Fire Users?
Change Game Servers from Different Countries
Just as is aforementioned, Free Fire provides unique content for special regions, which leads to the result that people enjoy different Free Fire games as they stay in different geographical areas around the globe. However, the content in other countries or areas always attracts gamers from other regions and a VPN allows Free Fire gamers to freely enjoy all content of Free Fire based on an IP address trick.
Guarantee the High Speed for Online Gaming
Online gaming calls for a high speed. Unfortunately, your network speed is usually always delayed by your ISP or Internet Service Provider, which is capable of tracking all your online activities based on the IP address that is assigned by the ISP. Even though you've purchased a network plan with the highest data, your Internet can be still possibly throttled by ISP if you're using too much bandwidth at rush hour of the network. As a result, delays or buffering are quite common as you play Free Fire with friends online, which is apparently not what you expect.
Secure Your Online Activities
Whenever a connection is created on your device, the risk will increasingly go up to be hacked. Free Fire calls for your connections with multiple users around the world and the risk to be hacked and monitored climbs as well. Plus, during the process of online gaming, your webcam and microphone are also used to communicate and they are the easiest access to be hacked. With a VPN used as you play Free Fire, however, an encrypted tunnel is established between your device and the Internet, protecting your devices from being monitored or tracked by spying eyes or hackers on the Internet.
Why SkyVPN is Regarded as the Best Free Fire VPN?
First, SkyVPN can be used for free, even premium traffic.
SkyVPN can be used totally for free but it does work to protect all your online activities from prying eyes and identity theft. Not only the basic data but SkyVPN premium traffic can be also used for free, which is a special business model that is different from other providers. SkyVPN users are allowed to earn premium traffic by completing simple tasks on the SkyVPN app that is available on Android, iOS, macOS, and Windows.
Second, SkyVPN is the best VPN for young people.
It's proud to say that 1 out of 3 SkyVPN users is from high school or college. If you're being bothered by a fit VPN to choose, ask the people around you and they'll probably reply to you with SkyVPN. PUBG gamers usually call SkyVPN "Game changer VPN" and it's used by students to unblock campus WiFi restrictions.
Third, SkyVPN has been testified by Free Fire pros.
Quite a large number of Free Fire pros that are equivalently SkyVPN users have acknowledged that SkyVPN does work to help them change regions and get extra rewards as they're playing Free Fire.
Fourth, SkyVPN has dedicated VPN servers for gaming like Free Fire.
SkyVPN has dedicated VPN servers for gaming and streaming because both of them call for high speed and fast and stable performance. SkyVPN users are allowed to use gaming and streaming servers to get optimal online performance.

Bottom Line
A VPN is a must-use tool for Free Fire gamers to change country servers.
SkyVPN is the best Free Fire VPN because of its low budget and lightning speed.
Free Fire gamers can expect dedicated VPN servers from SkyVPN, friendly to online gaming.
---