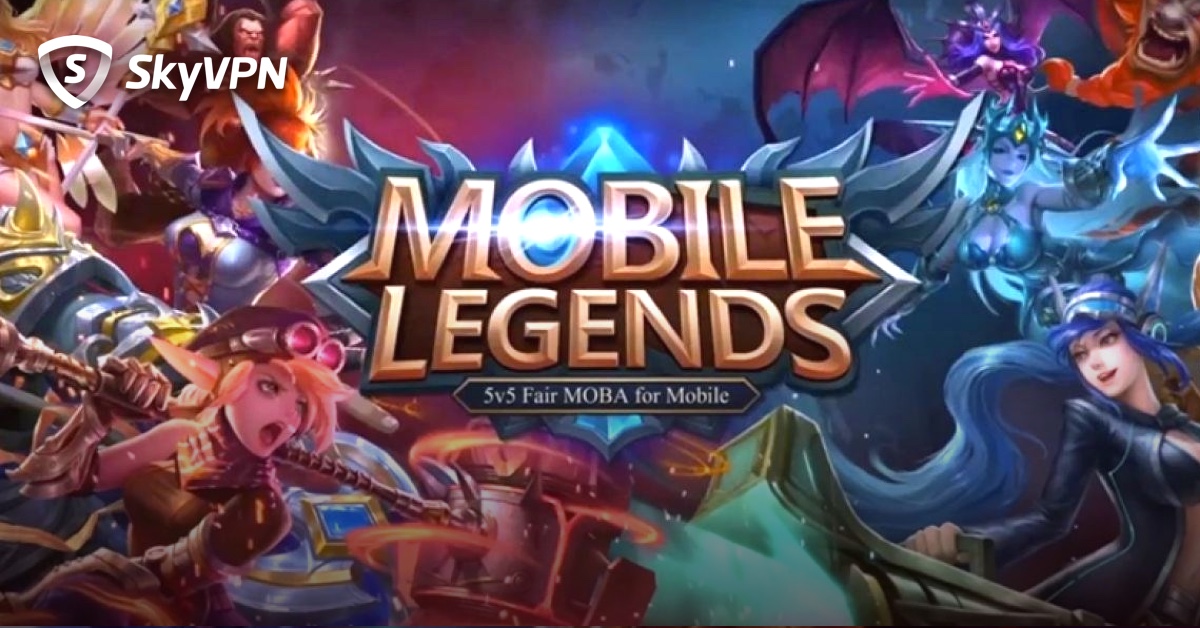 Many people have played Mobile Legends: Bang Bang which is a unique placement RPG. It not only has a grand map and big hero plot but also has a relaxed game rhythm. It can automatically obtain resources offline.
Mobile Legends players, while enjoying the game, will also encounter some problems that affect their game experience. The main problems are slow connection speed, difficult pairing, and security lacking.
If you are one of them and looking for ways to solve these problems, this article will be of great help to you. This article provides a complete guide with simple steps to use a VPN to play Mobile Legends on Android and iPhone, which is a simple way to solve the above common problems in Mobile Legends.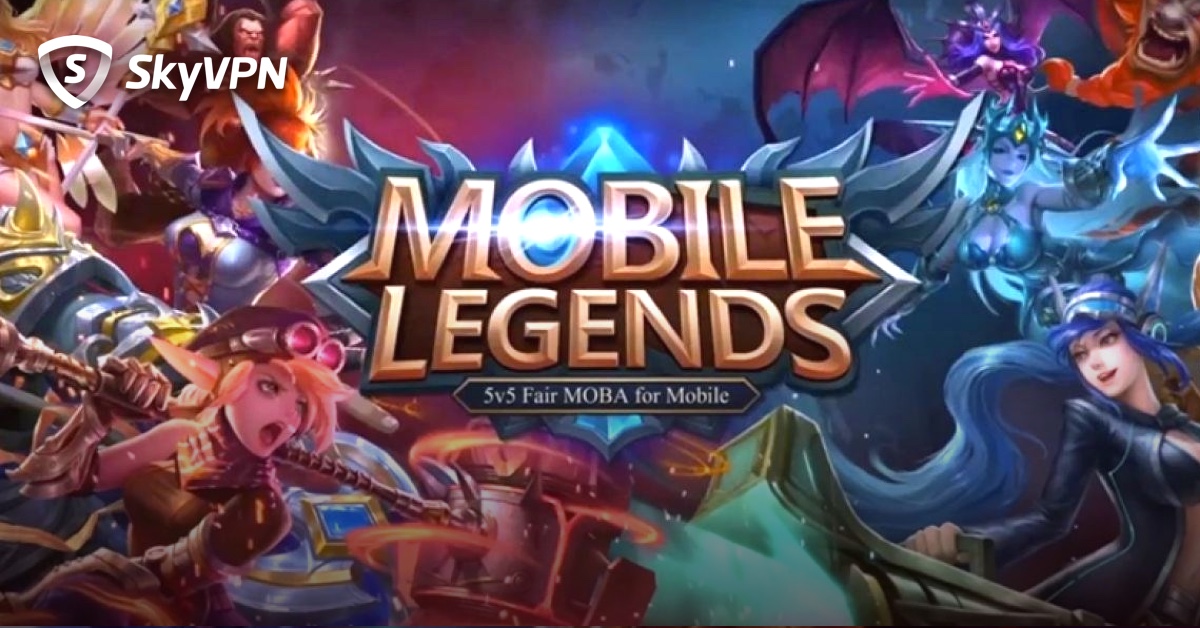 Why is VPN a Must-Use Tool for Mobile Legends?
Online Restrictions
In some areas, many players will have such distress: Mobile legends is a popular game all over the world, but they can't get the game from any channel. This is because when promoting mobile legends, it is inevitable that there will be areas that cannot be promoted. Therefore, if players in these regions want to play mobile legends, VPN has become the most convenient and low-cost means. In this way, players can also get the game through VPN in areas not supported by Mobile Legends so that they can equivalently enjoy the game with other players.
Bandwidth Throttling
Online gaming often requires a lot of data, but ISP will restrict it, especially when someone is using the Internet for online streaming or gaming so as to achieve the balance of data in a certain region. Once the bandwidth is throttled, the speed will slow down and lag, seriously affecting the game experience. However, this situation can be avoided by using VPN that changes your IP address and ISP will not track your online activities on the Internet. Whenever bandwidth throttling is stopped, the game speed will be improved and no lag will be seen.
Online Security and Privacy
When many devices are connected together through the network, unsafe factors also become protruding. A complex network connection system will inevitably produce security vulnerabilities, which gives hackers many opportunities. Through this connection, they can monitor the webcam and microphone, and even monitor gamers' screens and steal their personal information. This disclosure of information privacy will lead to economic losses and even life-threatening for players.
A Step-by-Step Guide to Use a VPN for Mobile Legends
It's so simple to play Mobile Legends with a VPN that only 3 steps are needed, which is introduced below.
Step 1. Download and install SkyVPN on your device, Android or iOS, computer or smartphone.
Step 2. Either use SkyVPN Premium traffic for free or purchase an unlimited SkyVPN Premium plan for dedicated VPN servers for online gaming.
Step 3. Select a VPN server and tap the "Connect".
Once the SkyVPN server gets connected, you'll be able to play Mobile Legends without any restriction.
What Makes SkyVPN the Best VPN for Mobile Legends?
SkyVPN is a VPN provider with over 20 million active users worldwide, to whom it offers bank-grade encryption, access to all sorts of content, and outstanding performance at low prices.
There are many VPN service providers in the market. How come SkyVPN stands out among them? Here are some reasons for choosing SkyVPN. It includes the evaluation of authoritative institutions, professional gamers, and the feedback of the current market.
TechRadar: Budget-Friendly and Super-Fast
TechRadar is an authoritative media in the industry. It once rated SkyVPN as super fast and low budget. The 36-month subscription will cost only $1.99 per month (billed $71.64 every three years), making this provider one of the cheapest in the VPN business. Users that don't want to pay for the VPN service may sign up for SkyVPN's Free Basic Service, which will get them access to 1 server and support for 1 device, but with a 500MB monthly traffic limit and ad-filled apps.
There's also Free Premium Service that provides access to most paid servers, supports 1 device, but allows you to acquire free data through in-app tasks like daily check-ins, watching ads, playing games, and inviting friends.
Pro Gamers: The Best Game-Changing VPN
SkyVPN has been rated by its users as the best game-changing VPN because it helps them unblock restrictions and bans as they play PUBG, Minecraft, Roblox, and Free Fire in the countries or areas where all the above games aren't provided. Such evaluation can be seen everywhere in the app store.
One out of Three Students Uses SkyVPN
Another pride for SkyVPN is that it is tops the list of applications favored by students since the low budget, restriction unblocking and super fast speed just meet the demands of students who need to bypass online bans on campus so as to finally enjoy online streaming, gaming, and social network. According to market statistics of SkyVPN, one-third of students in the US have used SkyVPN, a majority of them would like to pay for its premium traffic, and the student group is also the main group of online gaming. You can also ask people around you how they feel about SkyVPN to judge the value of this application.
Bottom Line
Mobile Legends is a popular game all over the world, but some game experiences are degraded by regional or network speed problems or internet censorship. In this case, using a VPN is the best and most convenient solution.
SkyVPN is also a very prominent application among many VPNs in terms of Users' numbers and their feedback. It is fast and very cost-effective, suitable for a variety of different groups.
The installation of SkyVPN is very simple, and the installation method is also introduced in the article.
---