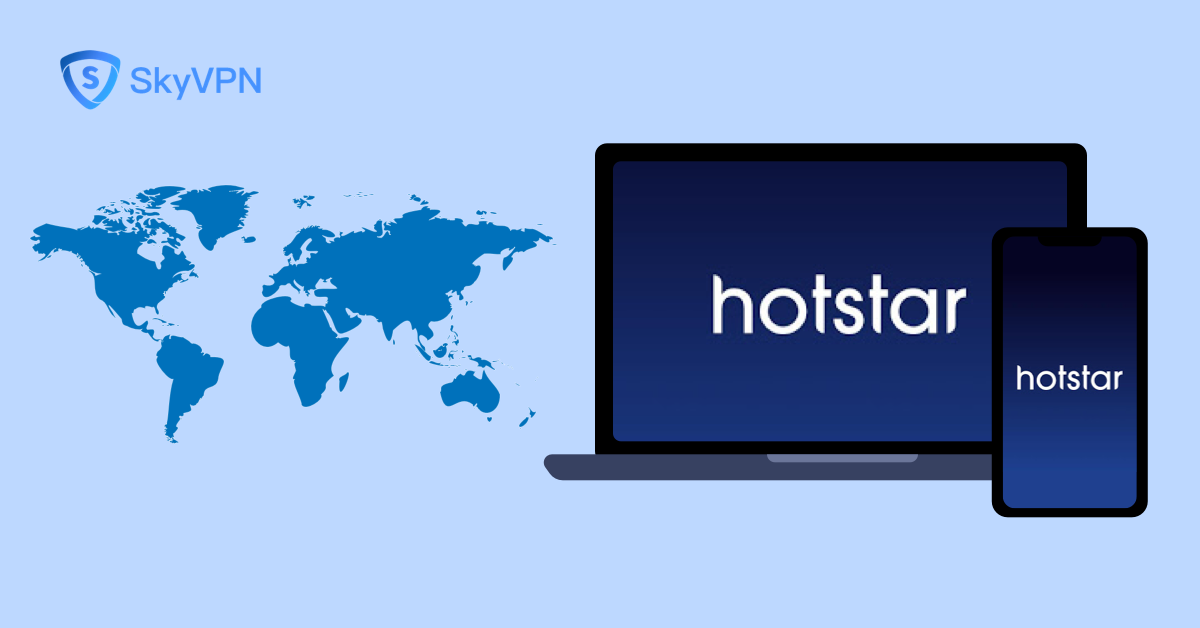 Hotstar is now one of the biggest streaming platforms in the world for Indian TV shows and movies. But unfortunately, sometimes users suffer from geographic restrictions when trying to access the service.
There's a simple way to get around the Hotstar blocks, however. Simply download a free premium VPN service like SkyVPN and you'll be able to safely stream all the Hotstar shows you want at any time from anywhere in the world.
And the great news is that a VPN will let you access restricted content for all sorts of other sites as well like Netflix and YouTube. In this article, we'll run through Hotstar in 2022 and how to gain access using a VPN.
What is Hotstar, and Why Should All Indians Get It in 2022?
As more and more people gain access to the internet and use it for a variety of services, video streaming has gone on a meteoric rise. You've probably heard of Amazon Prime or Netflix, but a new player on the market, Hotstar, has been making headway. It's now one of the most popular video providers in India, offering a mix of local and international content.
Hotstar's new streaming service is run by Disney as part of their Disney+ offering, and it is primarily geared towards India and Indonesia. The service is a video subscription that offers on-demand streaming and is owned and operated by Star India, which is a subsidiary of the Walt Disney Company India.
Hotstar has two different paid subscription plans including VIP and Premium. The former provides mostly domestic programs and sports like the Indian Premier League, and the latter focuses on premium international (Hollywood) films and television series from the likes of Showtime and HBO. Currently, the service has around 300 million active users.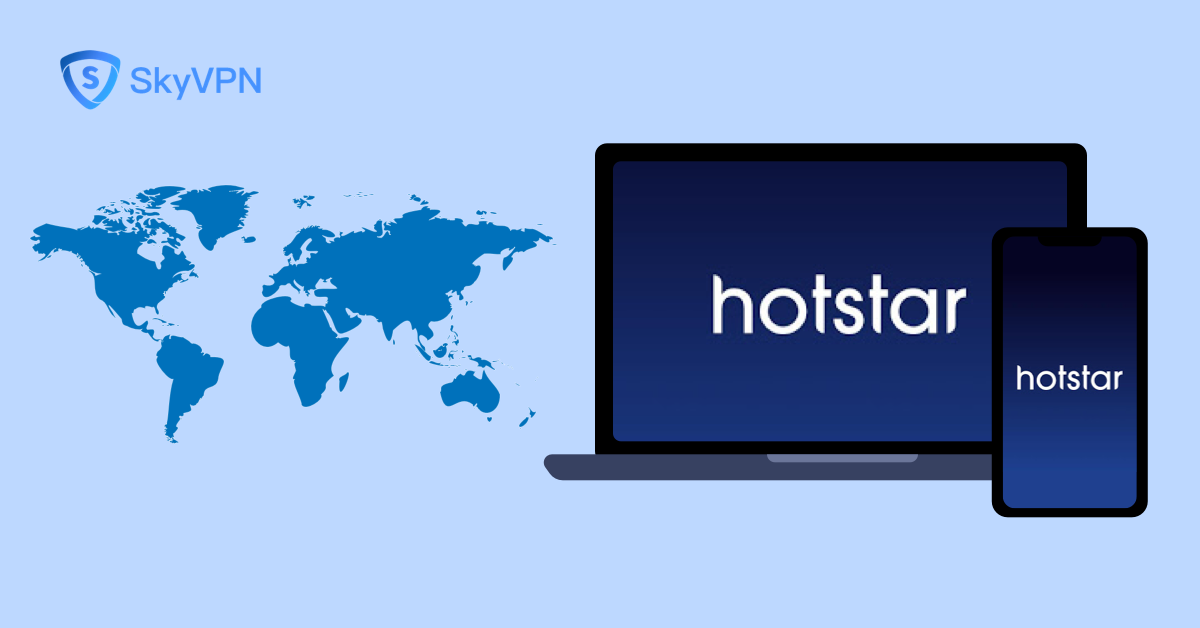 Why You Need a VPN to Watch Hotstar in 2022
With a host of new shows coming to Hotstar in 2020 and 2021 like Marvel's 616 and the new Lego Star Wars Holiday Special, millions of international users are eager to access the Indian streaming service. But unfortunately, due to the geo-restrictions in place, many are blocked from accessing the service due to the location where they live. This is usually a result of complex licensing restrictions, and it can be incredibly frustrating.
There are very few ways to get around the Hotstar region restriction, but the most reliable one is to use a VPN service. A VPN is a security and privacy app that you can download to your device and use to hide your true location. It does this by creating an encrypted tunnel between you and a secondary server. In doing so, your IP address is masked, and Hotstar thinks that you're accessing it from one of its licensed countries (like India).
There are plenty of different options available when it comes to choosing a VPN, but it's important to make sure you find one that doesn't cost you any additional money (you're already paying for the Hotstar subscription!) and that doesn't throttle your bandwidth.
That last point is important, especially because you will be streaming HD content which requires a lot of bandwidth to work. A good VPN, like the world-leading SkyVPN, will also give you access to lots of other streaming services such as Netflix, Hulu, and HBO Max, and it will boost your internet security by keeping all your data anonymous and encrypted.
A Step-by-Step Guide to Streaming Hotstar Using SkyVPN in 2022
If you find yourself facing a geo-restriction when accessing Hotstar and you need to use a VPN to bypass it, just follow these simple steps. You'll be up and running in no time at all, and you can do this from any country in the world.
To watch Hotstar outside of India, simply download and install a VPN that is compatible with streaming sites. The most reliable option for this is SkyVPN. It's free, fast, and ultra-secure.
Once you've downloaded SkyVPN, simply set up the server location you'd like. For Hotstar, the best option to choose is India, but the US and the UK will also work. Then, simply clear your browser cache and any cookies. This eliminates any previous location information from your previous internet sessions.
Once you've followed these simple steps, you can just go to the Hotstar website like normal and log in.
How Does a VPN Work?
A VPN, or virtual private network, creates an encrypted tunnel between your device and a secondary server somewhere else in the world. It then uses this to transmit all the data that you'd normally send and receive when using the internet.
By holding servers around the world, it's possible to mask your IP address and trick websites into thinking you are accessing them from the secondary server location. Most VPNs will offer a wide variety of server locations that you can choose from, and you can switch between them with a few clicks of a button.
Which VPN Should I Choose?
While there are plenty of VPNs out there, most of them are paid-for services – like NordVPN or Express VPN. They give you a reasonable service, but it's frustrating having to pay for the VPN on top of whichever streaming service that you are watching.
Other services offer free VPNs but will either spam you with adverts or will collect your data and sell it to third parties, which avoids one of the biggest benefits of using a VPN: increased security and privacy.
Another problem with free VPN services is that they can throttle your bandwidth. This is because they need to limit the amount of traffic going through their servers. The way they make money is by offering a 'premium' service with unlimited bandwidth, but for which you have to pay a subscription.
SkyVPN: The Best VPN for Hotstar and Everything Else in 2022
SkyVPN is the only completely free VPN that offers a premium service. You'll get unlimited access to as much restricted content as you need from any website, and you can access it from anywhere in the world.
SkyVPN has over 3,000 state-of-the-art servers all around the world, maintained by a fleet of highly trained professional operators. That means you get lightning-fast, ultra-reliable VPN connections every time you access the internet.
In addition, SkyVPN uses military-grade encryption techniques to fully anonymize and scramble your data. It hides your IP address completely because it keeps no logs whatsoever, so no one can identify the data passing through its systems or unscramble it.
Most importantly, SkyVPN has been thoroughly tested with all the latest streaming websites, including Hotstar, which means you'll get perfect access to geo-restricted content every time you log on. So what are you waiting for? Download SkyVPN here.
---