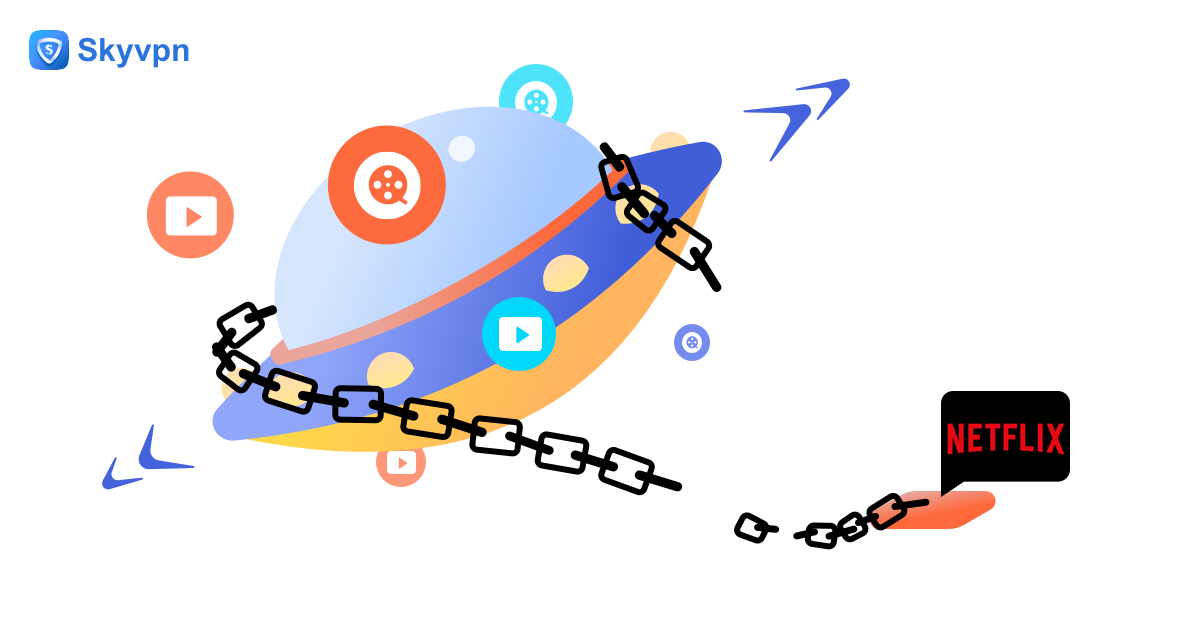 Yes, Avatar: The Last Airbender has finally landed on Netflix! Avatar: The Last Airbender is a popular cartoon that combines the mystery of the ancient oriental world and the dynamic of modern America. Even though it is now available on Netflix, it doesn't mean you can watch it in your country because Netflix sets bans on TV series and movies. Don't want to feel frustrated when told that they're not able to enjoy Avatar? Here's how.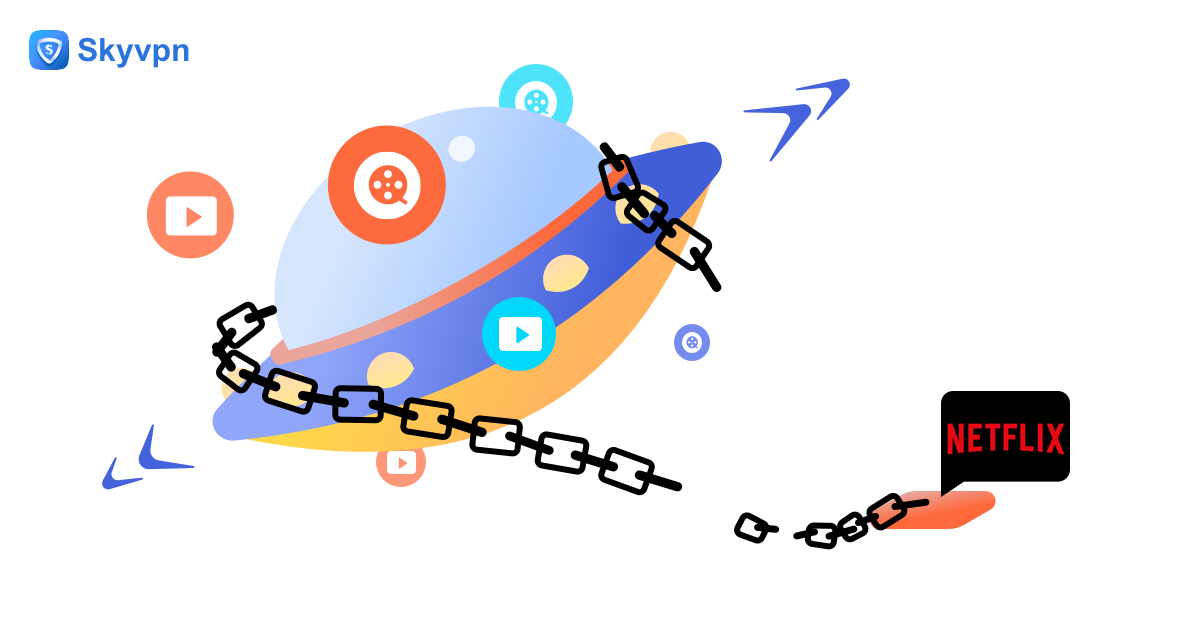 Why Netflix Sets Banns for Different Locations?
Netflix has different catalogs of movies and TV shows for different countries. In order to protect Netflix distributors against profit loss, it set a lot of rules and policies in place to ensure that it doesn't break any copyright laws. Simply put, Netflix in most instances, only purchases limited film rights for most of their shows and series. This means that in those countries where they didn't purchase the rights to a particular movie or series, users will not have access to it on their account.
It's Common that Everyone Expects to Use a VPN to Unblock Netflix while It's Uncommon that Not All VPNs Can Make It.
The best and easiest way to bypass the Netflix ban or any Internet ban is to use a VPN. Theoretically, geographical restrictions can be easily bypassed with a VPN used, pretending your connection comes from somewhere else other than your actual location.
What is a VPN?
Virtual Private Network, or VPN is an encrypted tunnel through which data can be transmitted without being monitored by Internet Service Provider, or ISP, third parties, or even hackers. It provides a way to protect your online activities from being captured by any individual or group because it can mask your IP address so that your real geographical location fails to be known. Similarly, the hidden IP address can help you to bypass local restrictions that are mostly used on online gaming, social media, and streaming.
How Does VPN Work?
As your device gets connected to the Internet through a VPN server located in another place around the world, all the requests sent from your device are regarded as those from the VPN server location. Local government restrictions fail to recognize you to be on the list of banning so you can bypass the ban.
Why Most VPNs Fail to Work for Netflix Restriction Unblocking?
To best protect the profits of investors and publishers of movies and TV series, Netflix disapproves of its users using a VPN to enjoy streaming content that isn't authorized in their locations. As a result, a Netflix VPN ban is implemented to stop VPNs from bypassing geological restrictions so that most VPNs fail to work to unblock Netflix restrictions. That means it possibly still won't work even though a VPN is used to watch Avatar: The Last Airbender in the places where it isn't authorized by Netflix.
What Factors Required to Be A Good VPN to Break Netflix VPN Ban?
Large VPN Server Count
The number of VPN servers is directly associated with VPN performance. To break Netflix's VPN ban, you should select a VPN provider locating a great number of servers at different places around the world.
Netflix Specific Server
A VPN that is capable of breaking a Netflix VPN ban should provide a server that is specifically used for Netflix streaming. A specific server integrates all possible solutions to bypass geological restrictions.
No Data Limit
Streaming TV series or movies require much data. The more episodes you watch and the higher the resolution is, the more data you will need. Sometimes, you can't stream Avatar: The Last Airbender on Netflix using a VPN not because of the VPN ban but of the data limit.
High-Speed Connection
High speed plays a necessary role in streaming Netflix because lots of data needs to be transmitted between your device and the server. It decides the fluency of what you're watching. When it comes to VPN connection speed, bandwidth, and Mbps speed should be considered.
Why Should You Choose SkyVPN to Unblock Netflix VPN Ban?
There are so many VPN services available on the market; however, only a few of them have the kind of bandwidth and speed. Here are some of the benefits of using SkyVPN for a better streaming experience on Netflix:
Free and Unlimited Data
SkyVPN is a truly free VPN provider. Users are allowed to get free data from the app by completing tasks like daily check-in, watching ads, etc. SkyVPN features unlimited bandwidth and no throttling to guarantee a high-speed connection for watching Netflix online.
Fast Connection Speed and Large VPN Servers
SkyVPN has unlimited bandwidth to ensure the highest connection speed for users. Your traffic is usually throttled by Internet Service Provider if you take up too much traffic while watching an HD. Moreover, SkyVPN has 3000+ VPN servers around the world. After a connection has been established, the user is free to bypass the limitations of the rights law of the country he/she is currently visiting and use their Netflix account how they see fit.
High Security and Privacy Guarantee
SkyVPN doesn't keep logging and provides worldwide server locations. Moreover, it equips itself with advanced features to provide customized VPN services to its users, like DNS leak test, kill switch, and split tunnel.
Compatible with Different Devices
Up to now, SkyVPN can be used on PCs, laptops, tablets, and cell phones with operating systems ranging from iOS, Android, Windows, and macOS, fully meeting the widest range of applications.
What's more, SkyVPN can be used for a lot more than just Netflix, it can also be used on other region-specific service providers. With SkyVPN and a little bit of tweaking, you can access games like Fortnite, Overwatch, or access websites like Hulu, Netflix, Redbox, and HBO.
---