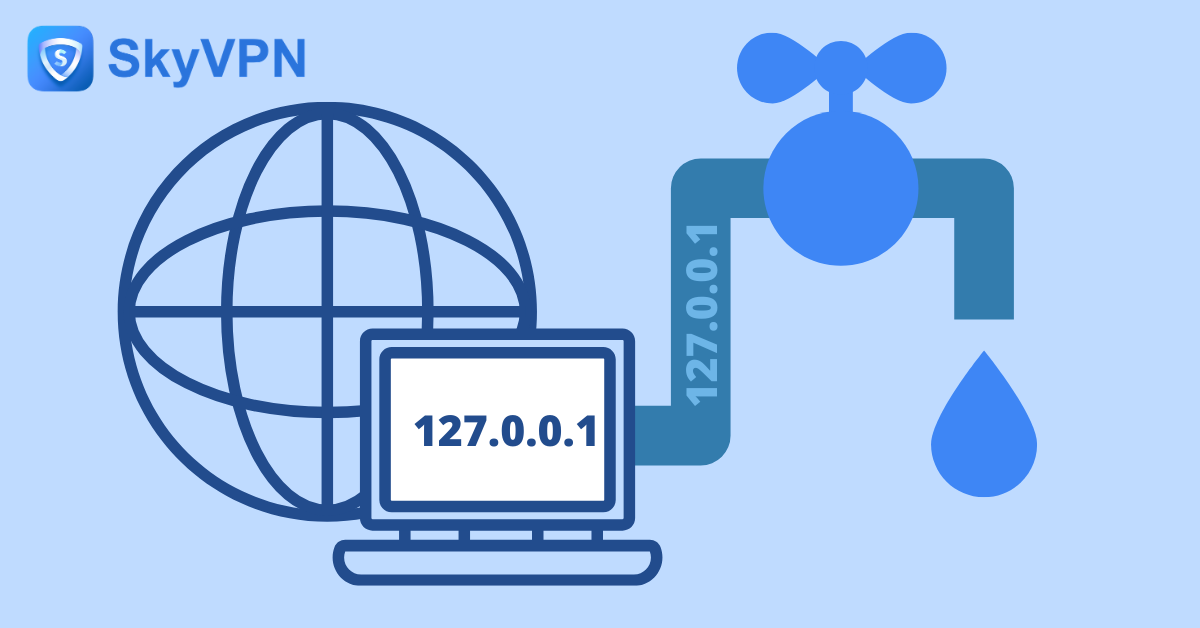 A Virtual Private Network, also called VPN, boosts your cybersecurity while using the Internet. However, it is used by millions of people mostly because it can hide or change their IP address. Therefore, a VPN is generally used to protect your actual IP address from being exposed on the Internet. After all, your IP address indicates so much your personal information that is closely related with your online privacy and security.
As a VPN is used as you browse the Internet, all your online activities will be encoded and sent to the VPN server and all the data are encrypted. As a result, as you use the Internet with a VPN used, the IP address that is exposed is just that of a VPN server, instead of your real one.
Although VPN service providers try to protect their users' actual IP addresses from being leaked with no logging policy followed, your IP address is still at a risk to be leaked. Then what leads to the IP leak and how to do with it? Here goes a guide.
What is IP Leak?
IP leak refers to the leak of users' actual IP addresses when a VPN is used as they browse the Internet. The IP leak is caused when the users' device is connected to the default Internet server, not a VPN server.
Imagine a situation where you want to play the PUBG in India but you fail to do that because your Indian IP address is restricted. Once a VPN server is connected, the IP address of your VPN server makes others believe you are from the country or area where PUBG isn't banned so that all the blocks can be well broken.
However, if you are still restricted even if a VPN server is connected, your actual IP address mask doesn't work to cheat the servers so that your real IP address gets leaked.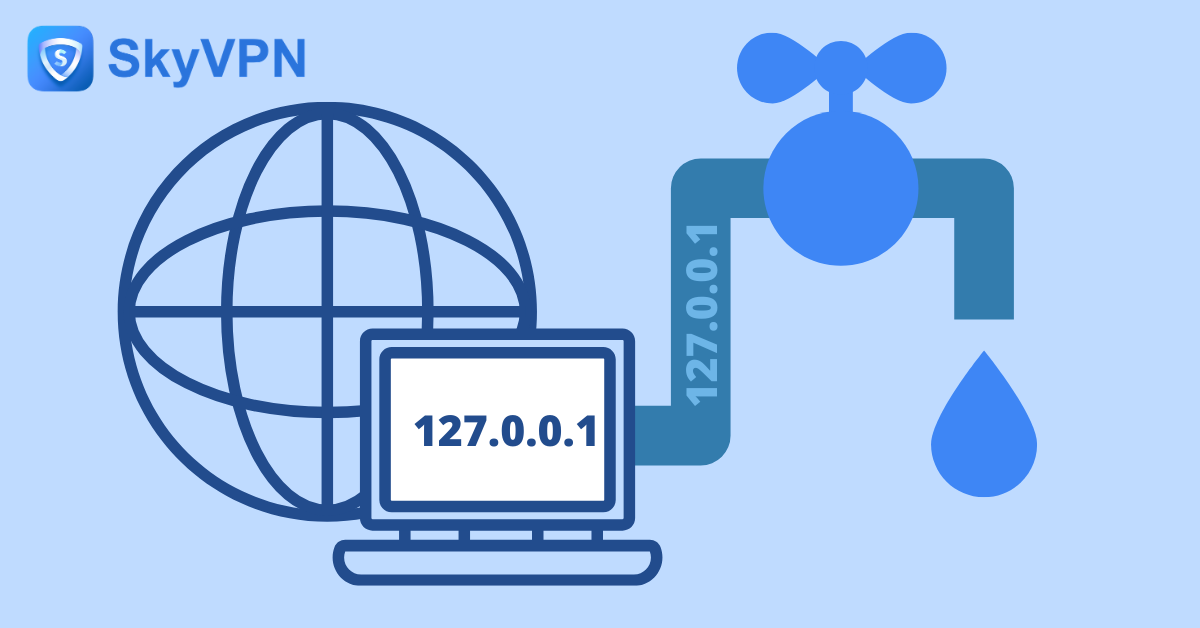 How to Check if You're Suffering from an IP Leak?
It's still a good thing to test your VPN service even though it's not actually leaking your IP address since that helps you better understand your online security at any time.
Step 1. Disconnect your VPN and check your actual IP address.
Step 2. Connect with your VPN server and check your IP address again.
Step 3. Compare the two IP addresses. If they are different, your VPN is working well. If they are the same, however, it's possible that your VPN is leaking your IP address.
What to Do if Your VPN is Leaking Your IP Address?
Now that your VPN is leaking your IP address, it's the right time to switch to a VPN that really works.
A VPN leading to IP leak is even worse than not using a VPN.
When you don't use a VPN while browsing, you surely know that your IP address and online identity is being exposed to all the eyes on the Internet.
When you use a VPN that possibly causes IP leak, you don't know your VPN isn't actually working. On the contrary, you think you're using a VPN to protect your online security and privacy but it doesn't.
Then, which is worse, using a VPN leading to IP leak or not using a VPN?
Use a VPN with a Kill Switch
Another reason why a VPN leaks your IP address lies in its instability that may cause a VPN server to be disconnected by accident. However, once it gets disconnected, your network will be instantly switched to the default one.
Imagine you're dancing with a mask on and no one can recognize you. However, once your mask falls by accident, you'll be recognized at once. You should mostly know if your face mask falls. However, when a VPN gets disconnected, it's difficult for you to know it immediately.
That's where a kill switch works on your VPN.
A kill switch will directly cut your Internet connection if your VPN falls by accident. The Internet connection won't be recovered unless your VPN is reconnected.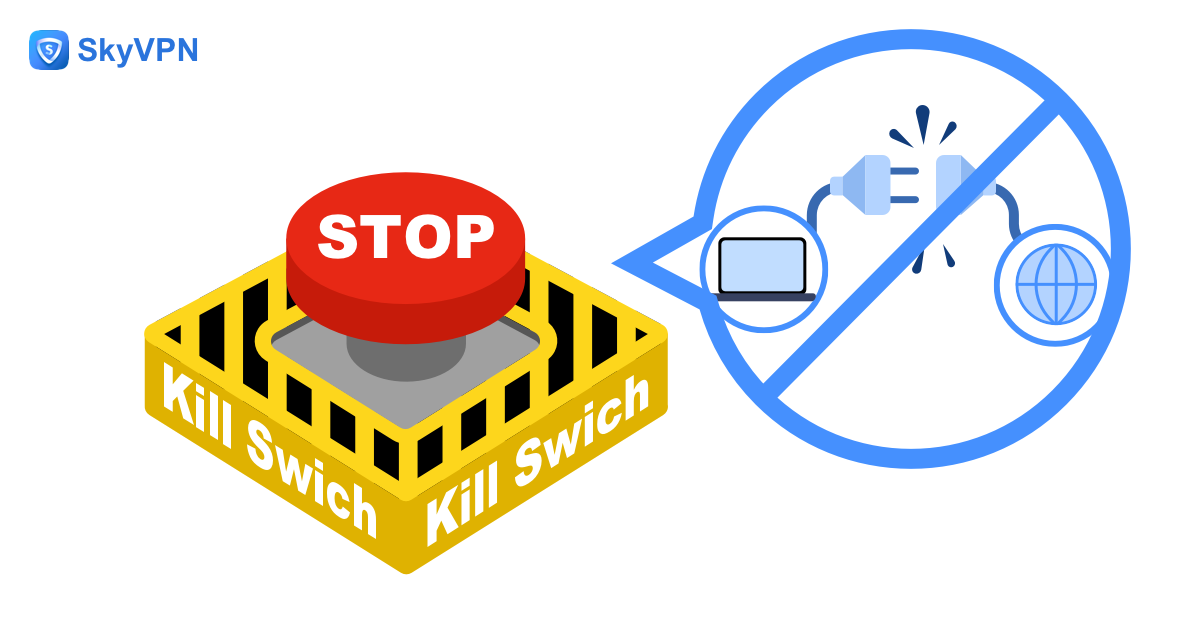 What Other Leaks does a VPN May Bring Forward to You?
IP leak isn't the terminal for a VPN. Apart from IP leak, DNS leak and WebRTC leak are also normal leak types.
DNS Leak
DNS leak means your actual IP address is leaked to DNS servers. If your VPN features a DNS leak, then your DNS request has been sent to insecure DNS servers.
WebRTC Leak
WebRTC is usually built-in most browsers like Firefox, Opera, Chrome, and Edge. It supports real-time communications but also leaves a bug to VPN users. WebRTC is easy to be abused to track your VPN and your actual IP address as long as a couple of codes are used.
How to Check DNS Leak and WebRTC Leak?
DNS Leak Check
You can go to the website of dnsleaktest.com and run a DNS leak test on it to see whether there's a leak or not. Either a standard or an advanced test can be run on this website.
WebRTC Leak Check
Step 1. Check your actual IP address first.
Step 2. Connect to one of the VPN servers and refresh your browsing page. Now, a different IP address should be displayed.
If the two IP addresses are the same, then your VPN is probably leaking DNS.
What to Do if Your VPN Features DNS Leak or WebRTC Leak?
Use a VPN with a Feature of DNS Leak Test
If a VPN has a feature to test DNS leak, the risk to expose your online identity will be dramatically reduced and it ensures all your DNS requests can be routed within the encrypted VPN tunnels.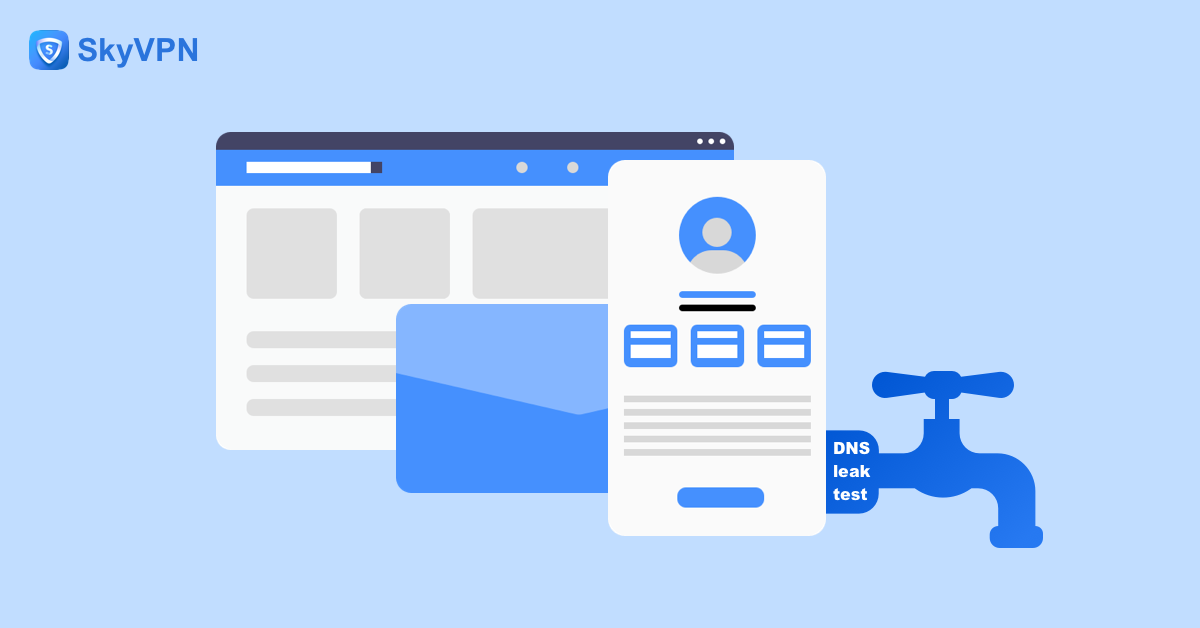 Configure Your Browsers to Reduce WebRTC Leak Risk
Chrome and Opera
Extensions are suggested to be installed on Chrome to ban WebRTC and they also work on Opera. Nevertheless, the installation is a complicated process.
Firefox
There are two options to fix the WebRTC leak on Firefox. It can be directly banned as an option card is opened and redirected to "about: config". Install an Addon to ban WebRTC leak.
Bottom Line
Your VPN may leak your IP address, DNS leak or WebRTC leak.
You should learn useful ways to check and stop VPN leaks.
The VPNs are suggested to use to stop IP leaks, DNS leak,s and WebRTC leaks.
FOLLOW US
---