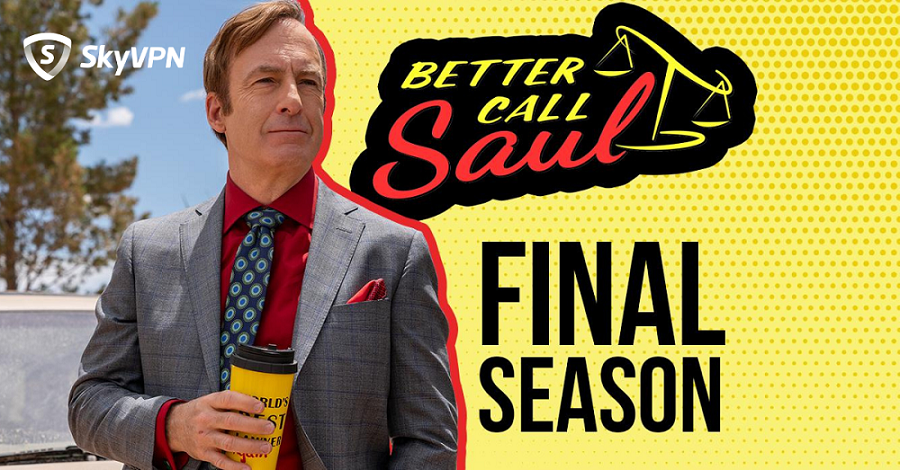 How Popular is Better Call Saul?
Jimmy McGill is a low-level liar who just wants to be legal. Although he attended night school and earned a law degree, it seemed that all was not going the way he had hoped. Poor Jimmy can't seem to rest. Jimmy's pen name is a lawyer, working on the fringes of what's legal and what's a gray area. Anyone who's seen "Breaking Bad" is familiar with Saul Goodman. This prequel series keeps breaking out of the prequel model to provide an excellent and interesting series that is worth watching. New Mexico's sneakiest lawyer is returning to court for the sixth and final season of Better Call Saul. Documenting the origin story of Breaking Bad's Saul Goodman, Better Call Saul has grown into one of the best TV shows in its own right. In its first five seasons, the show racked up 39 Emmy nominations and one win, with a special tribute to Bob Odenkirk's Jimmy McGill lead.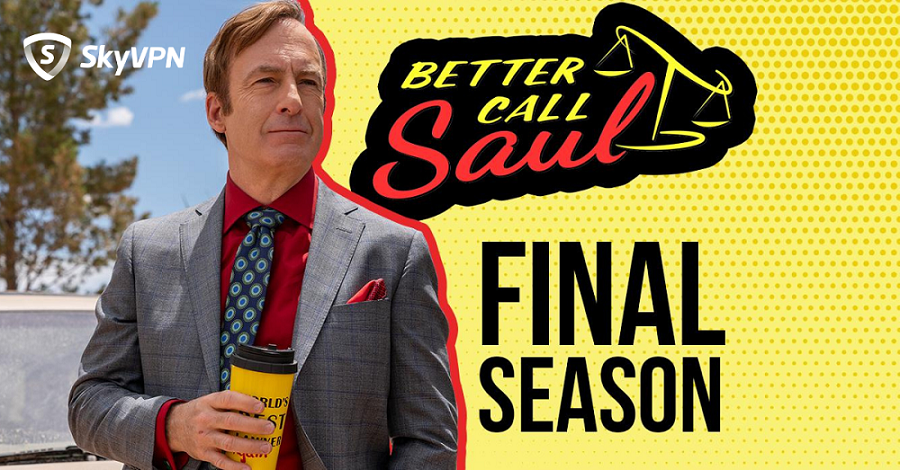 Where to Stream Better Call Saul?
In the US, Season 6 of Better Call Saul airs on AMC and AMC+. New episodes air every Monday. In the UK, new episodes of Better Call Saul Season 6 land every Tuesday. Episode 5 (Black and Blue) premiered on Tuesday, May 10, Episode 6 (Ax and Grind) on Tuesday, May 17, and Episode 7 (Planning and Execution) on May 23. There will be a midseason break before Episode 8, with the remainder of the final six episodes set to begin on July 12 and end on August 15, 2022. You can also watch Better Call Saul seasons 1 to 5 on Netflix UK if you need to catch up.
Stream Better Call Saul on AMC+
You can also stream Better Call Saul on AMC+ without cable. To subscribe to AMC+, you can visit AMC+'s website and follow the instructions until you successfully sign up for the service. At $8.99 a month, an AMC+ subscription is the cheapest way to watch the final season of Better Call Saul online without cable. While it is possible to sign up for AMC+ directly, it is recommended that you get Amazon Prime Video's AMC+ channel. This subscription will attach your AMC+ subscription to your Prime Video membership, allowing the subscription to have everything in one place.
Stream Better Call Saul on Sling
Sling is also another streaming service that you can subscribe to watch Better Call Saul. Its streaming service SlingTV offers two subscription tiers, including live access to AMC, allowing you to watch Season 6 of Better Call Saul online anytime and anywhere. Sling includes 50 hours of DVR storage, allowing you to record episodes to watch offline.
Stream Better Call Saul on Netflix
Better Call Saul is also available on Netflix thanks to an agreement between the streaming platform and AMC. Netflix also allows its users to download episodes to watch on the go, while also offering more content than AMC content. To sign up for it, you can visit Netflix's official website and click "Join Now". After that, follow the website's instructions to select the plan of your choice to complete the registration process. Netflix offers the ability to download episodes while watching in standard definition for $9.99. However, if you want to watch "Better Call Saul" in HD and download the episodes, it's $15.49.
Stream Better Call Saul on FuboTV
While fuboTV focuses on international sporting events, it also has AMC live, giving you another way to watch Better Call Saul. The subscription fee for the streaming service is $69.99 per month but includes a 7-day free trial period before paying. To subscribe to fuboTV's streaming service, you need to first visit fuboTV's registration page and follow the instructions provided.
How to Stream Better Call Saul Anywhere and Anytime?
If you are not in the US or UK, or there are online restrictions in your area, you will not be able to use the services mentioned above. If you want to stream Better Call Saul anywhere and anytime, a VPN is a must.
A VPN will bypass geo-restrictions and allow you to access popular IPTV services from anywhere in the world. Also, using a VPN keeps your network safe. Whether you are streaming series or not, you may be troubled by some problems, such as network insecurity, information loss, and privacy leakage. A VPN can protect online privacy by masking IP addresses to prevent being tracked or monitored by anyone and leaking online data.
What's more, there are no bandwidth limitations when a VPN is used. If you're running into bandwidth throttling, you'll suffer from slow streaming speeds, long load times, and annoying buffering, which is clearly not what you're asking for. However, by using a VPN, you can easily prevent this from happening and stop the bandwidth throttling caused by your ISP which can slow down your internet.
A Step-by-Step Guide to Stream Better Call Saul
Follow these steps and you'll learn how to watch Better Call Saul on the internet.
Step#1. Download and install SkyVPN on your device, iOS or Android, desktop or mobile.
Step#2. Create an account on it and purchase a premium plan.
Step#3. Choose a US server or a special streaming server and tap the "Connect" button.
Then, you will be able to stream Better Call Saul anytime anywhere.
Why SkyVPN?
There are many advantages brought by SkyVPN.
With just one click on SkyVPN, you can bypass local restrictions and access services exclusively for certain regions, such as Facebook, Twitter, YouTube, Netflix, Hulu, Hotstar, Omegle, and more. SkyVPN gives you the freedom to access any website, application, and media content, no matter where you are.
With SkyVPN, you can bypass any firewall and retrieve your favorite content with blazing fast speeds. SkyVPN keeps you anonymous and maintains your privacy while surfing the web by hiding your real IP address and location. No need to register your account before connecting to SkyVPN.
Also, there are no connection logs or activity logs. Did you know that some VPN providers claim to offer complete anonymity while actually tracking your online activities? SkyVPN cares deeply about your privacy and will never do anything like that. 3000+ VPN services are powered by SkyVPN's patented Smart Routing technology. They provide you with unlimited bandwidth, global locations, and no restrictions on your internet connection.
They also provide you with different server locations to choose from, ensuring your browsing speed is fast and stable. Setting up and using the SkyVPN app is really easy. You can download it from the App Store, Google Play, or the official SkyVPN download page and then install it on your device. Configuration is also simple and easy to understand.
It can be easily set up and configured on Android devices, iOS devices, and Windows. SkyVPN providers care a lot about technical support and customer service. SkyVPN has a professional R&D team dedicated to making SkyVPN a better VPN server.