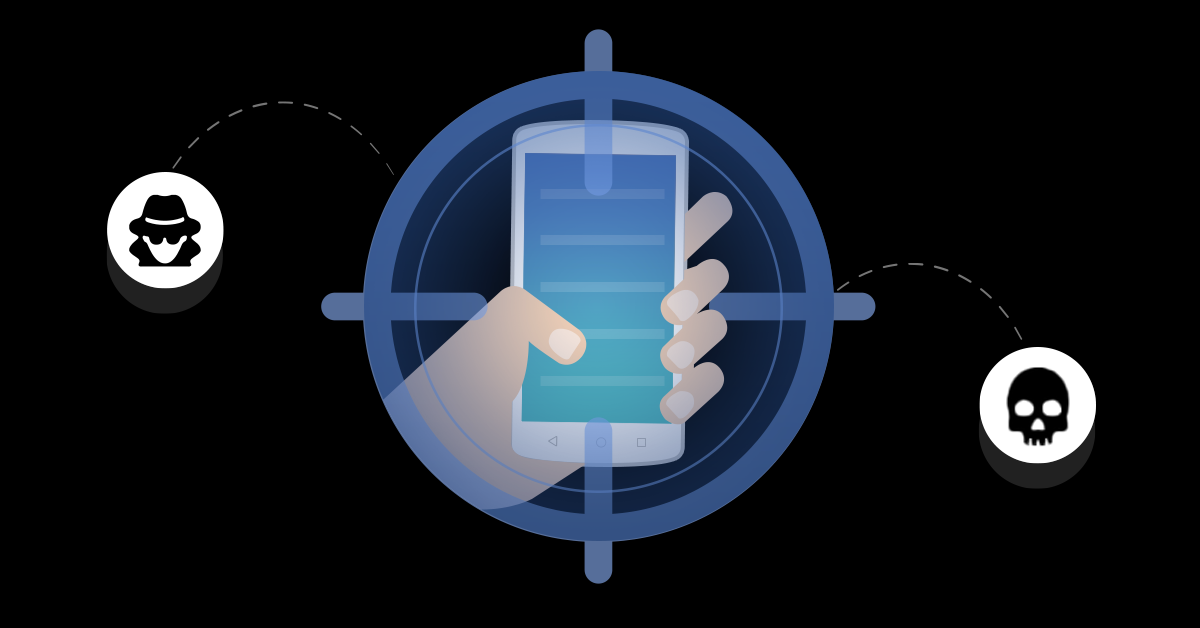 So, how many times has it happened that you are prompted to rate your experience after visiting a certain restaurant or a local business?
Or when you search for handbags, and the adverts related to handbags flood your newsfeed on Facebook and other social media platforms?
We are sure, this is a common scenario with most of us (we have been there plenty as well!). This is nothing but tracking.
Your smartphone tracks you and shares the data thus collected with unknown third parties. This is simply because you provided it with the required permissions. Remember those lengthy terms and condition pages and terms of agreements. We all click I Agree to all those terms without having a look at them.
This is how tracking starts, but thankfully, there are ways through which you can stop your smartphone from tracking you. We will tell you how.
Preventing Your Smartphone from Tracking You
Tweak the location settings of your phone
If you own an Android or iOS phone, you can prevent it from tracking you by tweaking its privacy settings. Your phone, by default, is programmed to record your daily routine, including the places you visit.
You can stop this from happening by turning this feature off.
Turn off location settings on Android
Turn off location settings on Android
• Go to Settings on your phone, and tap Location
• Find Google Location Settings > Location Reporting > Location History
• Turn this slider off
• You can also delete the cache of your device location by clicking on Delete Location History.
Turn off location settings on iOS devices
• Go to Settings > Privacy > Location Services
• Look for System Services > Significant Locations
• Disable this option to turn it off
• Click on Clear History to delete all your location history.
Be mindful while providing permissions to apps
As it turns out, all the apps that you install on your phone are tracking you. If you find this as an invasion of privacy, you can prevent this from happening by checking the permissions before granting them.
Sometimes, apps ask for more permissions than they actually need. Typically, the information they extract this way is shared with companies that, in turn, use it for advertising purposes.
According to a report, 70 percent of smartphone apps share data with third-party tracking companies like Google Analytics. This is scary, to say the least.
We will highly recommend you to be double sure while providing the required permissions to apps.
If you have an Android phone, the required permission requests will be shown to you prior to the installation of an app.
In the case of an iOS phone, you will be prompted to provide the required permissions whenever you use a feature that requires specific access to your gadget.
Use a private browser
Private web browsers allow you to use the internet on your mobile device anonymously. Firefox Focus app, for instance, is a private mobile web browser by Mozilla that blocks social trackers, advertisers, and analytics by default. What's more, it also deletes your browsing history and erases password after your session.
Similarly, Microsoft Edge and Google Chrome come with their InPrivate and Incognito modes respectively.
If you are a Samsung mobile user, you can use the Samsung Internet app to block ads.
Use a VPN
Although all the methods mentioned above might help you in preventing location tracking, and limiting ad tracking – they are not foolproof. Third parties can still use your browsing history and internet traffic to gather interesting insights about you. Your internet service provider might spy on you to track our digital identity online.
This is when a VPN comes to your rescue. For starters, VPN stands for Virtual Private Network. The software works by routing your internet traffic through a secure tunnel such that all your internet traffic and information that you share over the web remains encrypted.
This way, your identity won't be tracked, and you will be able to stay anonymous online.
The Next Steps
As cybercrime and data breaches are at an all-time high, it has become imperative to take care of your online security and adopt appropriate steps. In addition to tweaking your phone's settings and exercising greater control over the installed apps on your phone, it is essential to have a protective shield in the form of a VPN.
What are your views on this? How do you protect your smartphone from tracking you? Do let us know in the comments below.
---