VPN, as a tool for protecting your online safety and privacy, plays a rather important role in the current Internet world. The VPN industry is booming with so many VPN developers emerging every day. Nevertheless, there exist dishonest players and malicious competitions like user privacy disclosure for-profits, fake VPN connection, etc.
So, it is of great necessity to keep an eye on the working principle of the VPN service you will use or are using so that you can guarantee it's 100% secure and reliable to protect your online security and privacy.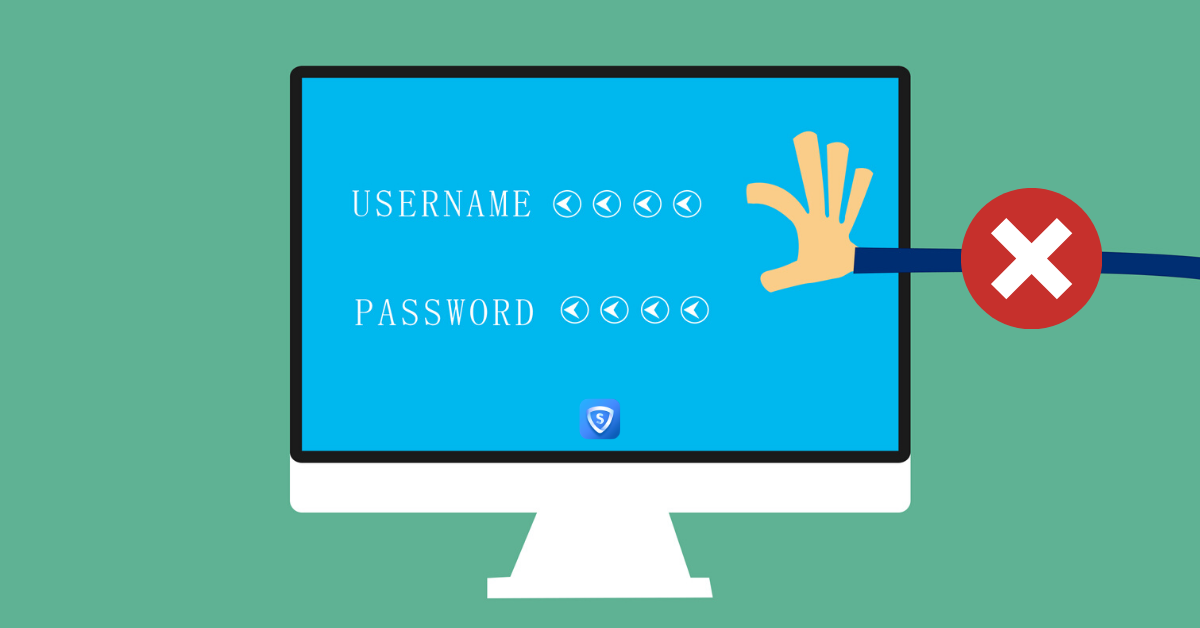 What Factors Create a Secure VPN?
What does a VPN Do?
Let's recall what's happening when we use the Internet. If you want to search for something on Google, VPN for example, you should open Chrome, fill a keyword "VPN" into the searching box, and click the "search" button to start your query. It seems a simple action to click the button while a conversation does take place between your computer and the Internet.
First, the information of "VPN" that is your query target is sent from your computer to a server where it's translated into a numeric language that is used by the Internet. As the Internet receives the "direction", it'll react to it using numeric language to send to the server where it is translated into your language so that you'll see the search results in Google.
During the process, everything you want to find out from the Internet should go through the server owned by your Internet Service Provider, or ISP. Imagine a situation when you sit in front of the screen to get online, you're always snooped as you fill in your bank account password or personal information on your computer. How horrible!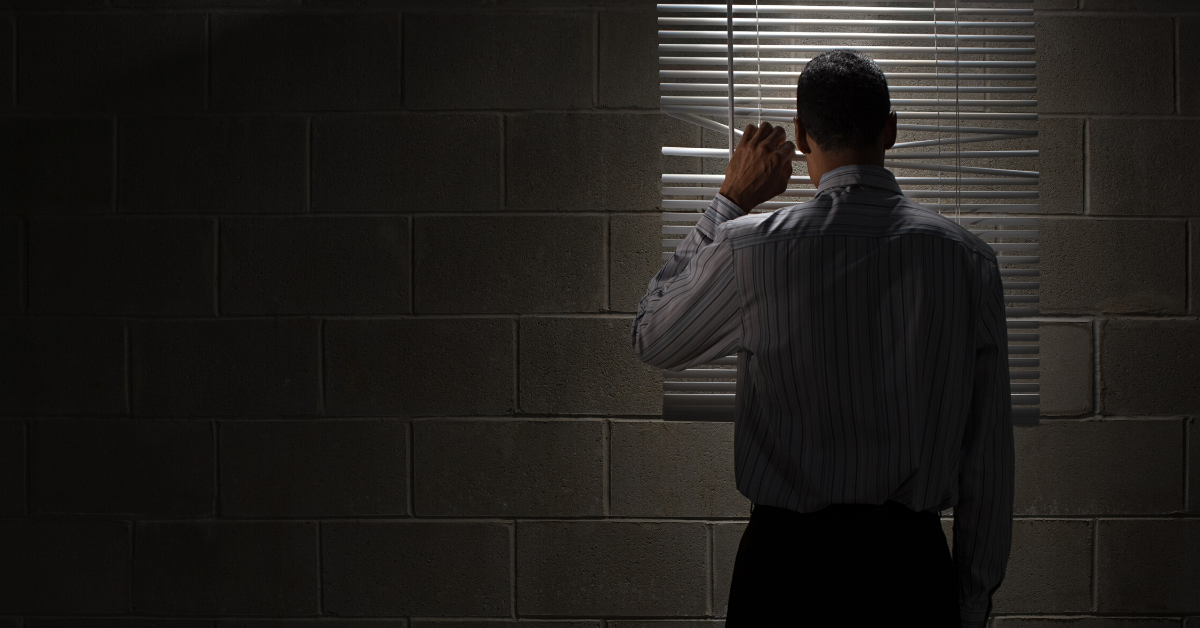 A Virtual Private Network, or a VPN, is used to get you away from the snooping eyes. The essential reason why you or your device is known by the Internet lies in the IP address that identifies you. When you use a VPN as you use the Internet, your IP address will be hidden so that the "real" you have been masked in a "fake" IP address. That means you can successfully bypass the snooping eyes.
What Makes a VPN Secure?
So many VPNs are available on the market, but it isn't an easy job to select a truly secure one. To tell a truly secure VPN, you should refer to the following aspects:
Really Hide IP Address, Complete Anonymity
It's simple to determine whether you're using a fake VPN. Just to watch your IP addresses before and after using a VPN. If you have two different IP addresses and locations, then you're using a real VPN that is capable of hiding your real identity.
Really Bypass Restrictions
Although the Internet is created for equal acquisition of information, the real world isn't a fairyland. Some websites and online content are forbidden to visit in some countries or places. VPNs can be used to bypass the restrictions because it seduces servers to believe you're from the location where no restrictions are available by hiding your IP address. If the VPN you're using can unblock restricted websites, then it must be a secure one since it is really hiding your IP address.
No DNS or IP Leak
A really secure VPN should mask your IP address so as to stop others from tracking your online activities. Unfortunately, some security issues will still expose your real IP address even though a VPN is used on your device. That's why you should pick up a VPN with a feature of DNS leak test so that any online abnormities can be monitored and stopped in time.
No Logging
A no-logging VPN won't keep any track you leave on the Internet. Your personal information, the places where you browse, your downloaded files, or even your searching history won't be recorded or stored. In such a case, your online privacy and anonymity won't be intruded or compromised by any individual or party.
Kill Switch
Kill switch can cut your Internet connection directly as soon as your VPN is disconnected by accident. When your VPN connection becomes unstable, the kill switch will automatically cut your Internet connection to minimize the opportunity of data leakage.
What Is SkyVPN?
SkyVPN, a VPN service provider located in Sunnyvale, CA, serves over 20 million users across the globe and dedicates to help you access blocked websites, shield your Internet security, and keep you anonymous when surfing the Internet, chatting with your friends, shopping online and so much more.
Why SkyVPN is Secure to Use?
As the best Free VPN, SkyVPN is undoubtedly trusted in 2020 due to the following qualities that make us stand out among other VPN companies:
√ Multiple Servers Distributed Around the World
√ Unlimited Access to Any Website or App
√ Lightening VPN Connection
√ End-to-End Encryption
√ Kill Switch Feature
√ Split Tunnel
√ DNS Leak Test Feature
√ No Logging
Security Proven
SkyVPN protects all your online activities from prying eyes. We enhance your Internet security by creating an additional virtual firewall when you surf the internet at home, school, work, or in public. SkyVPN connects you to an encrypted private network that protects you from snoopers and surveillance. In addition, advanced features can be expected like DNS leak test, kill switch, and split tunnel to further improve your online security by customization.
Privacy Guarantee
SkyVPN lets you stay anonymous and maintain your privacy when surfing the Internet by hiding your real IP address and location. It is not required to register your account before you connect SkyVPN. In addition, there is no connection logs or activity logs. Some VPN providers claim to offer complete anonymity while actually tracking what you do online. SkyVPN cares a lot about your privacy and will never do things like that.
Unblock All Websites and Apps
With just one click on SkyVPN, you are able to bypass local restrictions to reach services exclusively provided to certain areas such as Facebook, Twitter, Netflix, Hulu, etc. SkyVPN offers your freedom to access any websites, apps, and media content no matter where you are. With SkyVPN, you can bypass any firewalls and retrieve your favorite content at a blazing fast speed.
What's More with SkyVPN?
Free of Charge
SkyVPN is a real VPN that can be used for free. A common practice of many unscrupulous VPN companies is to advertise fake-free charges to attract customers to their own services. SkyVPN, however, is a completely free-of-charge app. SkyVPN offers 500MB FREE data to try out its services. Except for that, you can earn extra premium traffic in several ways such as watching videos and inviting friends. In addition, the premium you've earned will stay in your SkyVPN wallet forever unless it is spent on browsing.
Ultra-fast and Stable Speed
3000+ VPN services are powered by the patented smart routing technology of SkyVPN. We offer you unlimited bandwidth, worldwide locations, and no throttling which will boost your Internet connection. We also offer different servers for you to choose, thus make sure that your browsing speed is fast and stable.
Use on Multiple Devices Simultaneously
SkyVPN has open sources on Android, iOS, and Windows. It is compatible with different OS and devices. What's more, you can use the SkyVPN app on multiple devices simultaneously. You can watch Netflix movies on your PC while sending comments on Twitter on your phone. There's no need to download another VPN server for different devices. SkyVPN is dramatically increasing your working arena and making your life easier.
Easy to Setup and Configuration
It is really easy to set up and use SkyVPN app. Just download it from App Store, Google play or official website. Then install it on your device. The configuration is also simple to understand. It can be easily set up and configured on Android devices, iOS devices, and Windows.
Dedicated Support
As a VPN provider, we care deeply about technical support and customer service. SkyVPN has a professional R&D team committed to making SkyVPN a better VPN server. In addition, we have , and to offer you tutorials and give you feedback on your issues. What's more, on the main interface of SkyVPN app, we also have the "Support" choice where you can tell us the issues all the time.
---